American Who Stole Terracotta Warrior's Thumb Must Be 'Severely Punished', China Says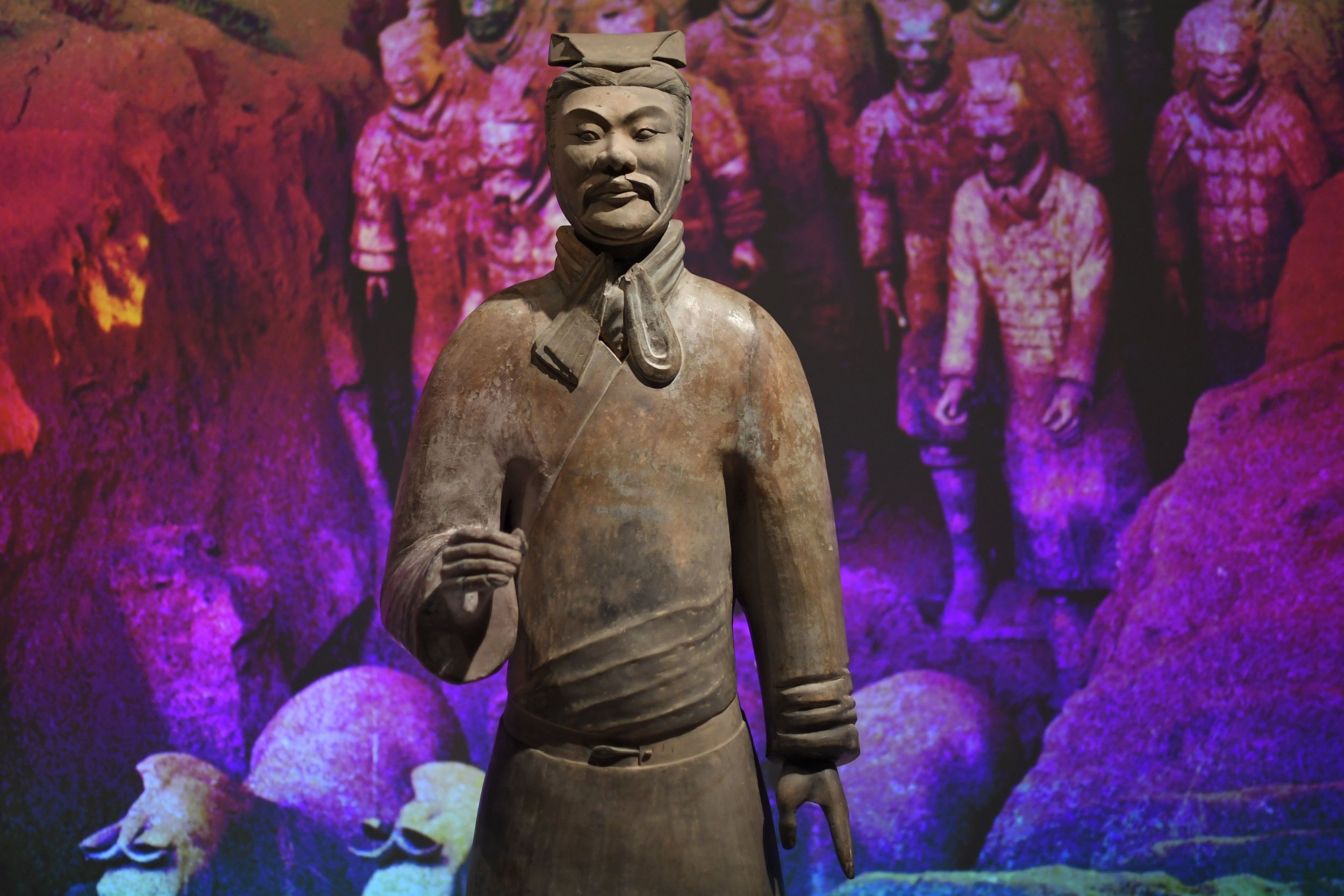 Chinese authorities are urging the U.S. to harshly punish an American man who allegedly stole a thumb from an ancient terracotta warrior statue after taking a selfie with it at a museum in Pennsylvania.
Michael Rohana, 24, of Delaware, was charged with theft of a major artwork from a museum, concealment of major artwork stolen from a museum and interstate transportation of stolen property, reported U.S. and Chinese media.
Rohana reportedly broke off the 2000-year-old display's left thumb before stealing it from the Franklin Institute in Philadelphia during an 'ugly Christmas jumper party' last December.
An official from the Shaanxi Cultural Heritage Promotion Center, who arranged for the statute's loan, "strongly condemned" the theft and called for America to severely punish the young man for his actions, Beijing Youth Daily reported. Chinese authorities have also demanded compensation for the $4.5 million statute.
"The terracotta warriors are national treasures of our country," the official, who had not been named, said. "Their historical and artistic value are impossible to estimate… We express strong resentment and condemnation towards this theft and the destruction of our heritage."
According to the FBI in an arrest affidavit, Rohana "used a cellular telephone as a flashlight, looked at various exhibits displayed in the then-closed showroom, stepped up onto a platform supporting one of the statutes, and took a selfie with it," reported China's official Xinhua News Agency.
Rohana then reportedly "put his hand on the left hand of the statute, appeared to break something off from the Calvaryman's left hand and put it in his pocket, and then left".
The museum did not realize the finger was missing until weeks later, on January 8. According to Xinhua, a special agent from the FBI's Art Crime team tracked down the thief. During questioning, Rohana admitted that he had hidden the thumb in his desk drawer.
The warrior was one of 10 statutes which were loaned to the Philadelphia museum last September for the Terracotta Warriors of the First Emperor exhibition. They are part of an army of 8,000 clay soldiers, charioteers and horses that were unearthed in Xi'an, capitol of the Shaanxi Province in central China, in 1974. The terracota army has since become one of China's greatest tourist attractions.