Americans Agree With Joe Biden That Donald Trump Shouldn't Get Intelligence Briefings—Poll
Most Americans believe former President Donald Trump should not receive intelligence briefings on national security matters after President Joe Biden said he would not be sharing classified intel with his predecessor.
A new YouGov poll found that 54 percent of U.S. adults thought Trump shouldn't receive intelligence briefings, despite former presidents traditionally being extended the courtesy by past administrations.
Thirty-three percent told pollsters that the ex-commander-in-chief deserved to receive national security intel reports, while 13 percent said they were unsure whether he should be privy to the classified information.
Unsurprisingly, Democrats and Republicans were heavily split on the matter, with three-quarters of GOP voters saying Trump should receive the briefings, while 78 percent of Democrats opposed the idea.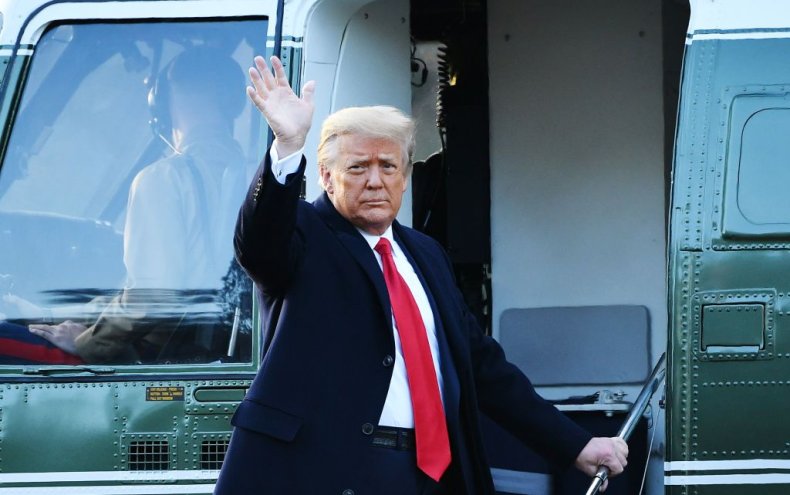 Independent voters took a similar view to the general population, with 53 percent saying the former president should not receive briefings, as a third said he should. YouGov surveyed a little more than 4,000 adults on February 10 for the daily poll.
President Biden said Trump should not receive intel briefings in his first network TV interview with CBS News last week, arguing that his predecessor could "slip" and reveal secret information.
"What's your worst fear if he continues to get these intelligence briefings?" CBS News' Norah O'Donnell asked the president last week.
"I'd rather not speculate out loud," Biden replied. "I just think that there is no need for him to have the intelligence briefing. What value is giving him an intelligence briefing? What impact does he have at all, other than the fact he might slip and say something?"
Earlier in the interview, the commander-in-chief also said Trump's "erratic behavior" and recklessness were reasons why he felt his predecessor should not be able to access briefings on national security issues.
Asked at a Monday press briefing whether the former president had requested any intelligence briefings since leaving office, White House Press Secretary Jen Psaki indicated that Trump had not asked for an intel report so far.
"[President Biden] was expressing his concern about former President Trump receiving access to sensitive intelligence," she said. "But he also has deep trust in his... intelligence team to make a determination about how to provide intelligence information if, at any point, the former president requests a briefing. So that's not currently applicable. But if he should request a briefing, he leaves it to them to make a determination."
Newsweek has contacted former President Trump's team for comment. This article will be updated with any response.