Americans Are More Single Than Ever, New Study Shows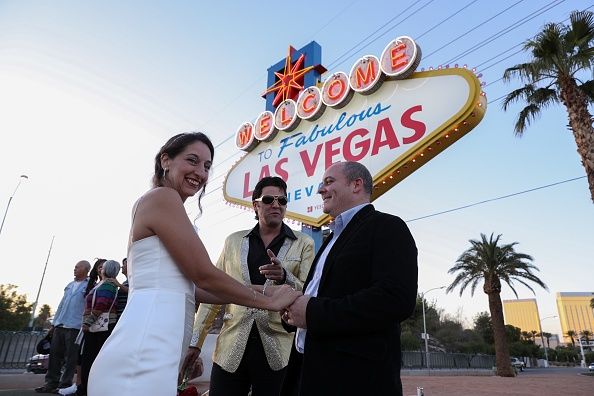 One is not the loneliest number after all.
More and more Americans are staying single by choice, with 42 percent of adults living without a partner, according to a new Pew Research Center survey released Wednesday.
That's up from 39 percent a decade ago.
The poll reported the biggest change among adults under the age of 35. Now, 61 percent of this demographic is flying solo, up from 56 percent 10 years ago.
Adults over 55 are more likely to have a partner, but even that cohort is increasingly choosing the single life. Middle-aged Americans are now 32 percent more likely to live without a "special someone" compared to a decade ago.
In other findings, women are 43 percent more likely to live without a partner than men (40 percent), which makes sense, one expert says.
"There are more women homeowners than there have been before, and they're doing that without having kids. Now that many women are successful in their careers," they don't need to marry someone else, Dr. Paulette Kouffman Sherman, an author and relationship expert, tells Newsweek.
The study also found that white and Asian-American adults are the most likely to be partnered, with 37 percent of each group in relationships. Meanwhile, 46 percent of Hispanics and 62 percent of African-Americans are unhitched.
Financial difficulties can increase the likeliness of singlehood: The study shows that 51 percent of adults who are unemployed do not live with a partner, up from 46 percent a decade ago. Overall, 38 percent of working Americans do not live with a romantic partner.
Sherman says there are other reasons why people choose to opt out of marriage.
"There are a lot of practical and emotional reasons. There are people who want to get married, but some are finding it more difficult," she says. "People date for all different reasons. Some people want to have fun, maybe have a relationship and not think about marriage, and others want something more serious."
Sherman described herself as a "romantic," but said there are many types of relationships. Marriage isn't, after all, for everyone.
"Even though I believe in marriage because it is a transformative experience, I do believe people can have all kinds of relationships that work for them," says Sherman.
The study did not address the possible role of tools that facilitate hookups, such as Tinder and other online dating apps, in de-emphasizing the need for marriage to ensure companionship.