Americans Are Unhappier Than Ever Due to Obesity, Opioids and Trump Policies
The United States is not the world's happiest place. In fact, the U.S. has never even entered the top 10 of the World Happiness Report ranking. This year, the country scored its worst result to date.
The U.S. fell four places in the 156 country ranking, from 14th down to 18th, falling behind Luxembourg, Belgium, Germany, Ireland, Costa Rica, Austria, Israel, Australia, Sweden, New Zealand, Canada, the Netherlands, Switzerland, Iceland, Denmark, Norway and Finland, which ranks first.
The report is the fruit of the Sustainable Development Solutions Network (SDSN), a U.N. global initiative. It uses pooled results from Gallup World Poll surveys from 2015 to 2017 to rank countries based on six factors: per capita gross domestic product, healthy life expectancy, freedom, generosity, social support and absence of corruption in government or business.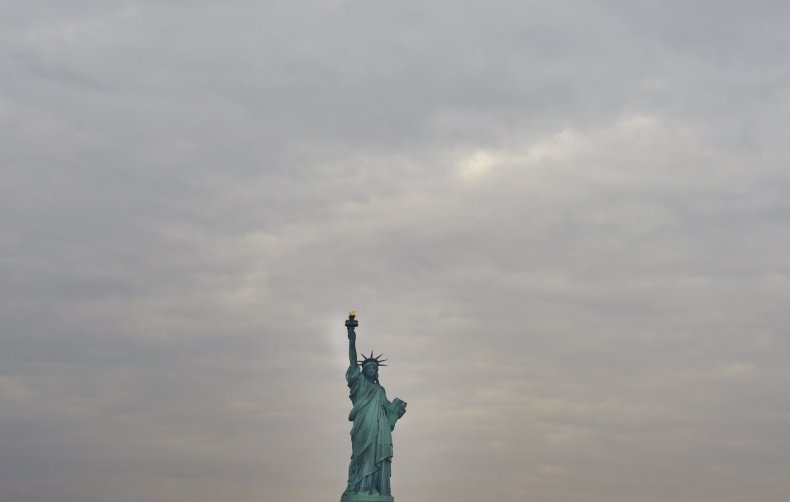 "Governments are increasingly using indicators of happiness to inform their policymaking decisions," report co-editor Jeffrey D. Sachs said in a press release. "U.S. policymakers should take note. The U.S. happiness ranking is falling, in part because of the ongoing epidemics of obesity, substance abuse and untreated depression."
The results confirm Sachs' prediction who, in presenting last year's report that showed the U.S. drop by one spot in the ranking, said the policy of the then newly elected President Donald Trump would make things worse for Americans.
"They are all aimed at increasing inequality—tax cuts at the top, throwing people off the health care rolls, cutting Meals on Wheels in order to raise military spending. I think everything that has been proposed goes in the wrong direction," he said at the time.
This year's report, published six days ahead of World Happiness Day, on March 20, also looked at migration within and between countries. Researchers wanted to see if a country's average happiness differed when distinguishing between natives and those born abroad. They found no significant difference.
"The most striking finding of the report is the remarkable consistency between the happiness of immigrants and the locally born," report co-editor John Helliwell, a professor at the University of British Columbia, said in the statement.
"Although immigrants come from countries with very different levels of happiness, their reported life evaluations converge toward those of other residents in their new countries," he added. "Those who move to happier countries gain, while those who move to less happy countries lose."