Americans are Paying $144 Million More for Gas Per Day Under Biden Than Under Trump
Americans are now paying roughly $144 million more in gas per day under President Joe Biden than they were under former President Donald Trump.
Using data gathered by the U.S. Energy Information Administration (EIA), Newsweek calculated that between February and July 2021, the price of gas averaged around $3 a gallon. The most recent data on the number of gallons of gas consumed put American consumption at roughly 370 million gallons a day over that time period, leaving daily dollars spent at $1.12 billion.
In contrast, the average price of gas from 2017 to 2020 under Trump stood around $2.57 a gallon. Gas consumption over that time period averaged roughly 378 million gallons per day, placing the daily amount of dollars spent at $972 million, $144 million less than the average under Biden.
The difference in daily dollars spent on gas shows a more staggering price difference when comparing the six-month period of February to July this year under Biden next to that same time period last year under Trump.
Between February and July 2020, gas averaged $2.20 a gallon, and the number of barrels consumed stood significantly lower at 328 million. This places the daily amount of dollars spent on gas at $722 million. When taking into account this average, Americans find themselves paying $394 million more for gas during this time period this year than they did last year.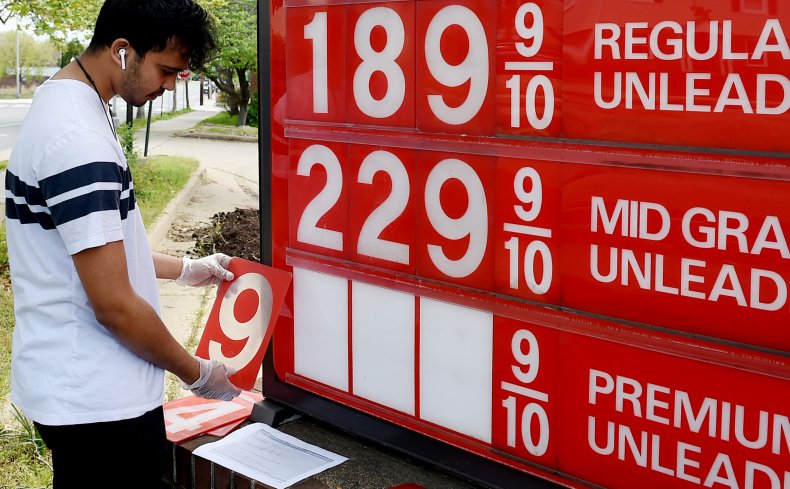 While demand for gas last year stood diminished in wake of reduced travel under COVID-19, a surge in car and air travel has created a far greater demand for gasoline. However, last year's reduced demand coincided with a decrease in drilling that saw U.S. natural gas production fall by 1 percent, according to the EIA.
As the cold weather draws near, U.S. households will need greater amounts of energy to sustain increased lighting and heating requirements. Europe has started to feel the effects of this phenomenon, with natural gas prices surging across the continent. The region has been hit so strongly by the price surge that a number of places are now considering burning coal despite making pledges not to.
The Organization of the Petroleum Exporting Countries (OPEC), a group of countries dedicated to the stabilization of oil markets, has been criticized for not doing enough to balance the market. OPEC Secretary-General Mohammad Barkindo has hit back at countries moving rapidly with green energy transitions, saying their policies are hurting investments in oil supplies.
"The energy transition is not being handled properly," Barkindo said at the Energy Intelligence Forum on October 6. "And hence we are beginning to see the fall-out."