Americans Are Reading Fewer Books Than Before, College Grads Show Biggest Decline: Poll
Americans are reading fewer books than at any point since 1990, a new survey found this week.
According to Gallup, U.S. adults said they read an average of 12.6 books over the past year. That's roughly three fewer books than what the same survey reported in 2016, and the smallest number Gallup has measured in more than three decades.
The number of Americans reading more than 10 books per year dropped 8 percentage points between 2016 and last year. The number of Americans either reading no books or between six and ten books stayed relatively steady over the same period.
The biggest uptick was the number of adults reading between five and ten books, which jumped from 35 percent in 2016 to 40 percent in 2021.
Gallup reported that the reasons behind the overall decline of books read, and whether the coronavirus pandemic played a part, was "unclear."
Across most demographics included in the poll, Americans are reading fewer books, Gallup found, but the biggest drop was among college graduates. Those who graduated from a college or a university read roughly six fewer books last year than they did in 2002 and 2016.
Nearly half of college graduates read more than 10 books in a year between 2002 and 2016, but last year just 35 percent of alums read that many books.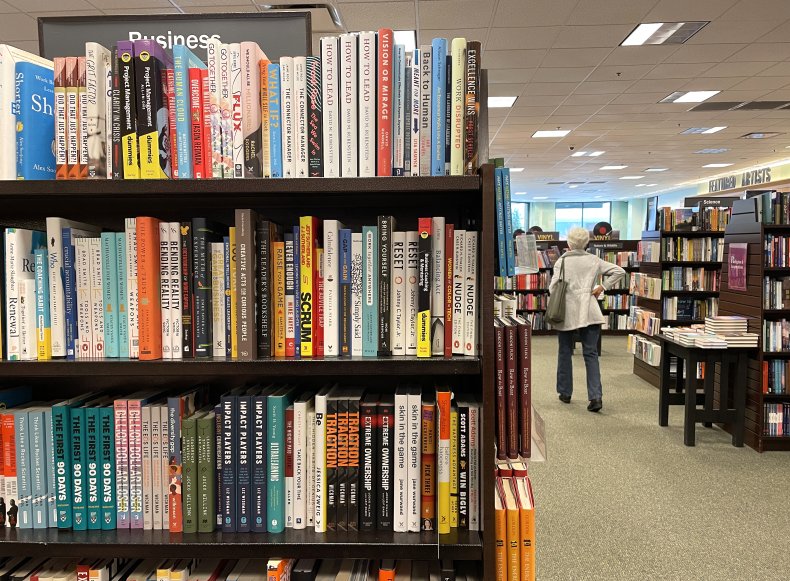 Gallup previously reported the number of Americans who listed reading as their favorite way to spend an evening dropped significantly. In 2016, 12 percent of adults listed it as their preferred pastime compared with just 6 percent in 2020.
Still, the publishing industry reported sales in 2020 remained on track with the previous five years despite the onset of the global health crisis. The American Association of Publishers reported overall sales that year topped $25 billion and were just 0.2 percent lower than 2019, though the number was still behind the nearly $28 billion reported by the organization in 2014.
Physical retail declined roughly 11 percent that year as fewer people entered brick-and-mortar stores.
"The 2020 results are remarkable and inspirational for a year that people will long associate with an unprecedented public health crisis, worldwide suffering, and colossal business disruptions," Maria Pallante, the association's president, said at the time. "That publishing is resilient is nothing new, but we should nevertheless take a moment to recognize the incredible dedication and innovation of the industry in serving readers and the public interest during such an isolating and confusing time."
Pallante told Newsweek that publishing revenues were up 13.1 percent in the first 11 months of 2021 compared to the same period the year prior.
"That growth directly reflects the fact that books serve such a wide range of needs, helping readers to gain insights into current events, providing them with innovative solutions for studying, giving them a chance to acquire deeper knowledge about activities like cooking and gardening, and connecting them to the kind of powerful storytelling that can delight, inform and challenge," she said.
Gallup surveyed 811 adults between December 1 and December 16, 2020. The poll's margin of error is plus or minus 4 percentage points.
Update 1/10/22, 1:25 p.m. ET: This story was updated with more information and background as well as a statement from Maria Pallante, the president of the American Association of Publishers.