Dear North Korea, Americans Beg Kim Regime, Don't 'Blow Us Up'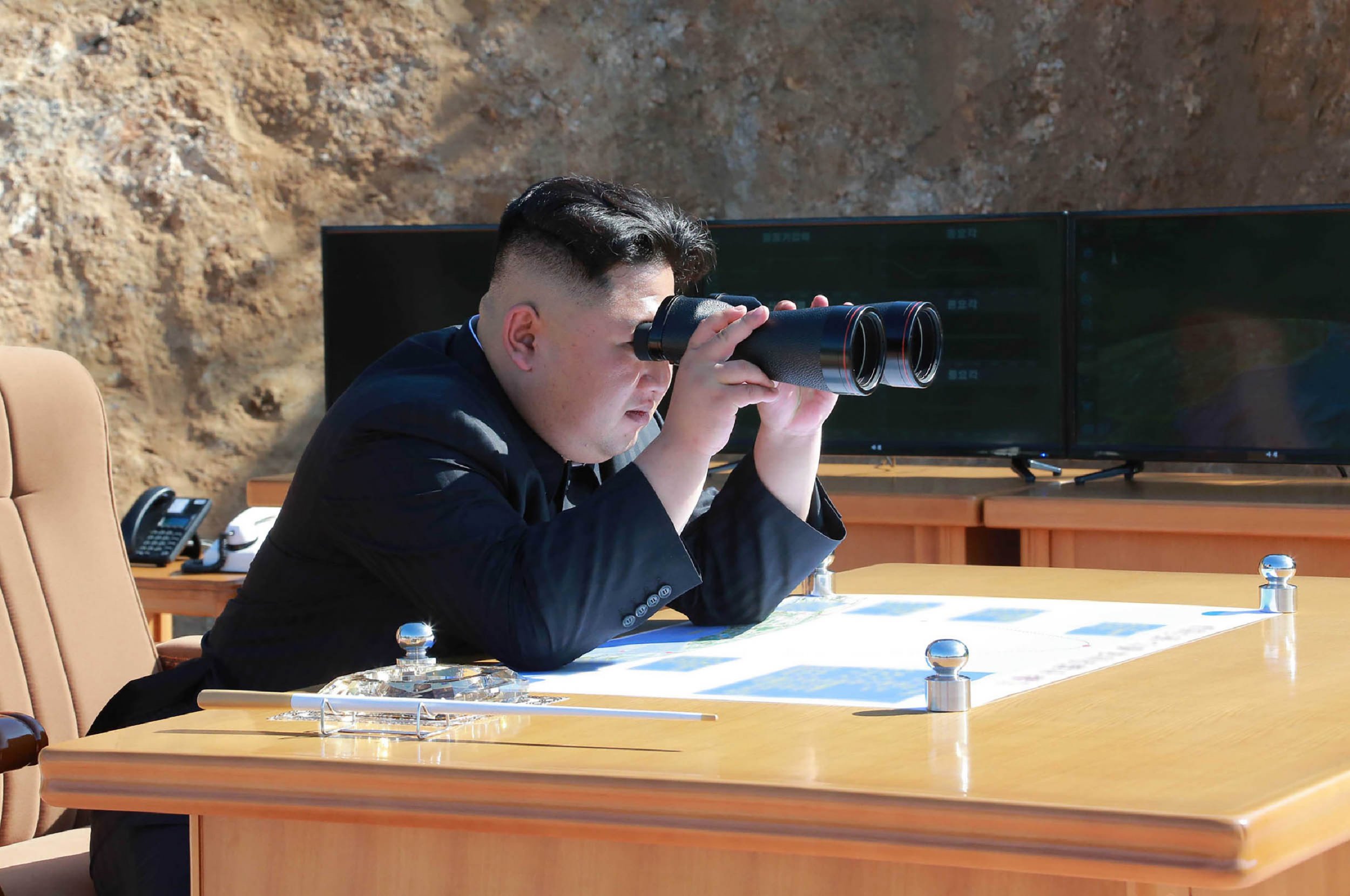 Americans are increasingly begging North Korea to not "blow us up" after the rogue state launched its latest, and apparently most powerful, ballistic missile on Tuesday.
Social media users began penning "Dear North Korea" posts amid ever-more-heightened tensions between President Donald Trump and Kim Jong Un following the country's confirmed launch of its farthest reaching intercontinental spear.
"Dear North Korea, We don't like him either," Twitter user, Libby Kemp, posted, using the prevalent salutation, before adding, "Pls don't blow us up."
Other users wrote "Dear North Korea" to tell Kim to disarm his missiles and not to "kill us."
Some even told North Korea to "bring it on."
It's unclear where the trend started, but political writer Matt Bai wrote a column in October titled, "Dear North Korea, it's President Trump," where he impersonated Trump writing a letter to Kim. Bai's Trump tried to persuade Kim to back down on the idea of nuclear war by arguing, "My generals tell me that would be very, very horrible. Millions and millions of people would disappear, and not like on 'The Apprentice.' Our ratings would tank. The show would be terrible."
Sometime after that, "Dear North Korea" became a social media trend.
President Trump has not apparently written his own "Dear North Korea" letter, but responded to Tuesday's test by saying that the situation would be handled.
"We will take care of it," he said.
The president's response had a different tone compared to his previous words for Kim whom he has called "little rocket man" and referred to him as "short and fat."
The exchanges between the two leaders have Americans fearful that nuclear war is imminent.
Kim responded to the launch by saying that North Korea had "finally realized the great historic cause of completing the state nuclear force," according to KCNA.
Senator Lindsey Graham implied on CNN Tuesday the missile launch could mean war.
"If we have to go to war to stop this, we will," Graham told CNN. "If there's a war with North Korea it will be because North Korea brought it on itself, and we're headed to a war if things don't change."
North Korea has long worked to develop its nuclear program. The country most likely has 60 nuclear weapons already.
Experts said that Tuesday's missile was capable of striking Washington, D.C. or anywhere in America. The missile traveled for 54 minutes and hit an altitude of about 2,800 miles. But the missile fell into the Sea of Japan, inside Japan's economic exclusion zone.
Defense Secretary James Mattis told reporters at the White House that the launch "went higher frankly than any previous shot they've taken, a research and development effort on their part to continue building ballistic missiles that can threaten everywhere in the world, basically."
The missile launch comes after the president traveled to Asia and met with South Korean leaders.