Americans Believe Stormy Daniels More Than Donald Trump, Poll Shows
Americans are more likely to believe adult film actress Stormy Daniels than President Donald Trump, a new poll released this week showed.
The poll from YouGov/The Economist released on Wednesday asked respondents about the two individuals, posing the simple question, "Who do you believe more?"
There is, of course, the implied context of the alleged affair between Trump and Daniels—whose given name is Stephanie Clifford—that supposedly took place in 2006, when the then-businessman was married to now first lady Melania Trump.
Thirty-four percent of respondents said they believe Daniels more, according to the poll from YouGov/The Economist. Thirty percent said they believed Trump more, while another 30 percent said "neither one." Six percent said Daniels and Trump were equally trustworthy.
There was, perhaps predictably, a divide along party lines. Seventy-two percent of Republicans believed Trump more, while 63 percent of Democrats believed Daniels more, according to the survey from YouGov/The Economist.
The poll by YouGov/The Economist surveyed 1,500 U.S. adults from August 5 through August 7. It had a margin of error of plus or minus 3.1 percentage points.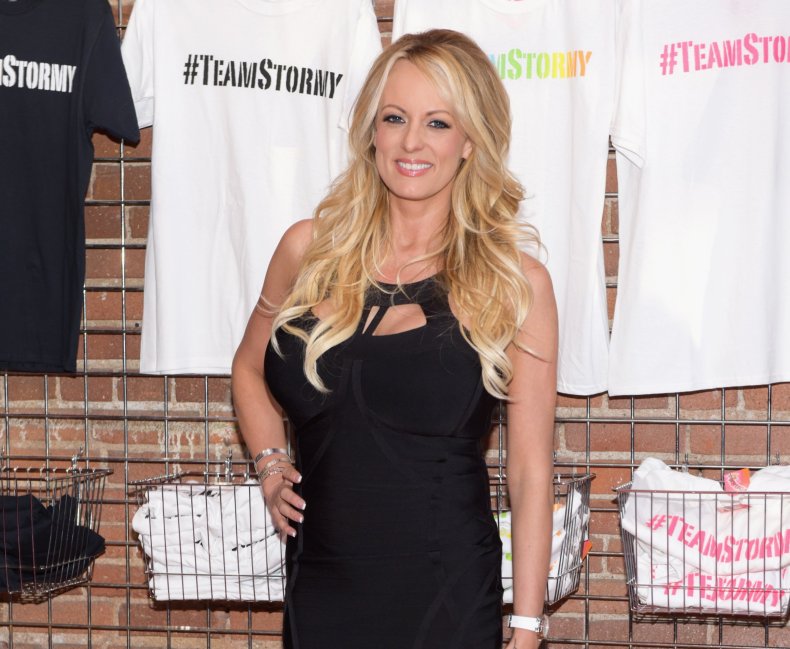 Trump has, let's say, a penchant for making misleading statements. In June, The Washington Post calculated that he had made 3,251 false or misleading claims through his first 497 days in office. That averaged out to about 6.5 per day. By the end of July, the Post's tracker had counted 4,229 false or misleading claims. That averages out to more than 7.5 per day.
Trump has denied having an affair with Daniels. He, at first, denied knowledge of a $130,000 payment made by his former lawyer Michael Cohen to the adult-film actress. He later walked that back in a series of tweets in May.
Trump posted in those tweets: "Mr. Cohen, an attorney, received a monthly retainer, not from the campaign and having nothing to do with the campaign, from which he entered into, through reimbursement, a private contract between two parties, known as a non-disclosure agreement, or NDA. These agreements are very common among celebrities and people of wealth. In this case it is in full force and effect and will be used in Arbitration for damages against Ms. Clifford (Daniels). The agreement was used to stop the false and extortionist accusations made by her about an affair, despite already having signed a detailed letter admitting that there was no affair. Prior to its violation by Ms. Clifford and her attorney, this was a private agreement. Money from the campaign, or campaign contributions, played no roll [sic] in this transaction."