Majority of Americans Blame Donald Trump, GOP for Shutdown, Polls Say
A majority of Americans blame President Donald Trump more than his Democratic opponents for the ongoing government shutdown, according to two polls released Sunday.
A CNN poll found that 55 percent believe Trump is more responsible for the shutdown than Democrats in Congress. About a third of those surveyed — 32 percent — thought Democrats were more at fault, while 9 percent blamed each side equally.
The partial government shutdown is now in its fourth week, the longest in U.S. history. Nine of 15 cabinet-level departments have been closed since Dec. 22, after Trump refused to sign a stopgap spending bill that didn't satisfy his demand for at least $5 billion to fund a wall along the southwest border.
Trump's disapproval rating has risen five points since then, while his approval numbers have held steady, according to the CNN poll. The president's disapproval rating is now 57 percent and his approval rating stands at 37 percent.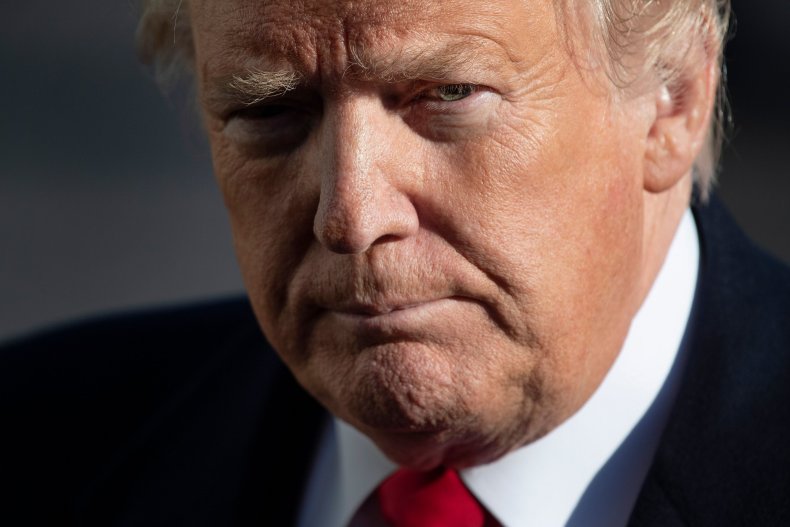 In a sign that Trump may be losing the confidence of a key segment of his base, his disapproval rating among whites without a college degree has climbed to 47 percent, while just 45 percent approve. It's the first time since February 2018 that Trump has been underwater in CNN polling with that group.
An ABC-Washington Post poll released Sunday had results similar to the CNN poll with respect to Americans' views on who is to blame for the shutdown. A majority — 53 percent — thought that Trump and Republican allies were more responsible, while 29 percent blamed Democrats. About 13 percent thought both sides bear equal responsibility for the shutdown.
Both polls also found that a majority of Americans continue to oppose building a wall along the southwest border. In the CNN poll, 56 percent of those surveyed opposed the wall and 39 percent favored it. The ABC-WaPo poll found that 54 percent of respondents oppose the wall, while 42 percent favor it.
The CNN Poll was conducted Jan. 10-11 among a random national sample of 848 adults reached on landlines and cell phones. It carries a margin of sampling error of 4.1 percentage points.
The ABC-WaPo poll was conducted Jan. 8-11 among a random national sample of 788 Americans reached on cellular and land­line phones. Its margin of sampling error is 4.5 percentage points.