Americans Deserve To Know About Russian US Election Meddling | Senator Casey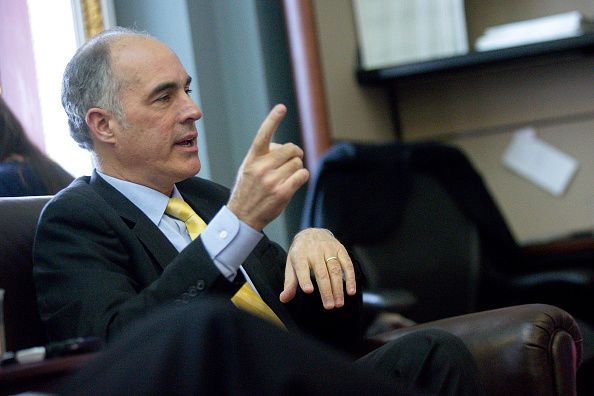 It was with a highly questionable backdrop that President Trump fired Director Comey last week. But regardless of whether the timing represents coincidence or intentional obstruction, my gravest concern is the profound chilling effect that the firing of Director Comey may have on the FBI's investigation into the Trump campaign's ties to Russia.
A foreign adversary meddled in our election, and no matter whom you voted for, every American deserves answers as to how that happened and how we can prevent it from happening again.
In January, the U.S. intelligence community announced with "high confidence" that the Russian government--including intelligence officials, paid social media trolls and Vladimir Putin himself--had interfered in our election "to undermine public faith in the US democratic process, denigrate Secretary Clinton, and harm her electability and potential presidency," while harboring "a clear preference for President-elect Trump."
The Russian government hacked into both the Democratic and Republican National Committees' computer systems to steal private correspondence and other campaign data and then selectively weaponized this stolen information to aid their preferred candidate by publishing only information stolen from Clinton's campaign. At the same time, the state-funded Russian media and paid trolls used social media platforms to inundate American voters with disinformation that was, again, intended to damage the Clinton campaign and tilt the scales towards Trump.
Our system of government depends on the simple principle that no one, including the President, is above the law. President Trump's conduct in firing Director Comey risks undermining the investigation into his campaign's possible collusion with Russia, and thereby represents a serious threat to that critical American principle.
On March 20, 2017, FBI Director James Comey testified in front of the House Intelligence Committee, saying: "I have been authorized by the Department of Justice to confirm that the FBI, as part of our counterintelligence mission, is investigating the Russian government's efforts to interfere in the 2016 presidential election and that includes investigating the nature of any links between individuals associated with the Trump campaign and the Russian government and whether there was any coordination between the campaign and Russia's efforts."
Once Director Comey uttered those words, the President could not fire him—absent proof of criminal conduct or unethical behavior—without creating the appearance of impropriety or the appearance of undermining the investigation.
The memo issued by the Department of Justice to explain Mr. Comey's termination attributes the decision to Mr. Comey's mishandling of the investigation into Hillary Clinton's use of a private email server. To be sure, many of my colleagues and I were troubled by Mr. Comey's handling of that matter.
Nevertheless, the timing and context of Mr. Comey's dismissal are extremely suspicious. First, the incidents upon which DOJ rested its recommendation to fire Mr. Comey—namely, the July press conference and October letter—occurred more than six months ago. If these were the reasons for Comey's dismissal, President Trump could have relieved him of his duties as early as January 20, or at any time over the last three months. Why now?
The ongoing investigation into the Trump campaign's possible collusion with Russia was picking up steam. Grand jury subpoenas were reportedly issued in recent weeks by a U.S. Attorney in Virginia targeting business associates of former National Security Advisor and close Trump associate Michael Flynn, who was himself forced to resign amid scandal surrounding his ties to Russia. Then, the New York Times and NBC reported that Director Comey recently asked Deputy Attorney General Rod Rosenstein for additional funding for the FBI's Trump-Russia investigation. Mere days later, Deputy Director Rosenstein penned the memo condemning Director Comey that President Trump used as justification for his firing. All the while, the New York Times reported that Attorney General Sessions, who was supposed to be recused from the investigation, "had been working to come up with reasons" to dismiss Comey since the week before, and Politico reported that Trump had become "enraged" by the FBI's investigation and "frustrated by his inability to control the mushrooming narrative around Russia."
All Americans--Democrats and Republicans alike--should be outraged that a foreign power used cyberattacks and propaganda tactics to interfere with our democratic process, the sanctity of which forms the bedrock of public trust in our government. To ensure that this type of interference never happens again, we need a clear picture of what happened in 2016. The individuals investigating the Russia matter, and any possible ties to the Trump campaign, need the freedom and independence to pursue these answers without the specter of dismissal looming over their heads.
So while this may be a moment of crisis, it is also a moment of opportunity. The same way I called for Attorney General Sessions to recuse himself in a March 2 letter, I am calling for Deputy Attorney General Rosenstein to delegate authority to the most senior career Department of Justice official to appoint a Special Counsel. Congress must also work in a bipartisan fashion to establish, by law, an independent commission to complete a full and independent investigation into the ties between the Trump campaign and the Russian government. The American people deserve an independent investigation, free from any partisan or political pressure, that follows the evidence wherever it leads and reaches a conclusion based on facts. I will fight to see this done, and I encourage every American to stand up, contact their representatives and demand the same. The future of our democracy depends on it.