Majority of Americans Aren't Confident in Donald Trump's Ability to Lead the Military, Poll Shows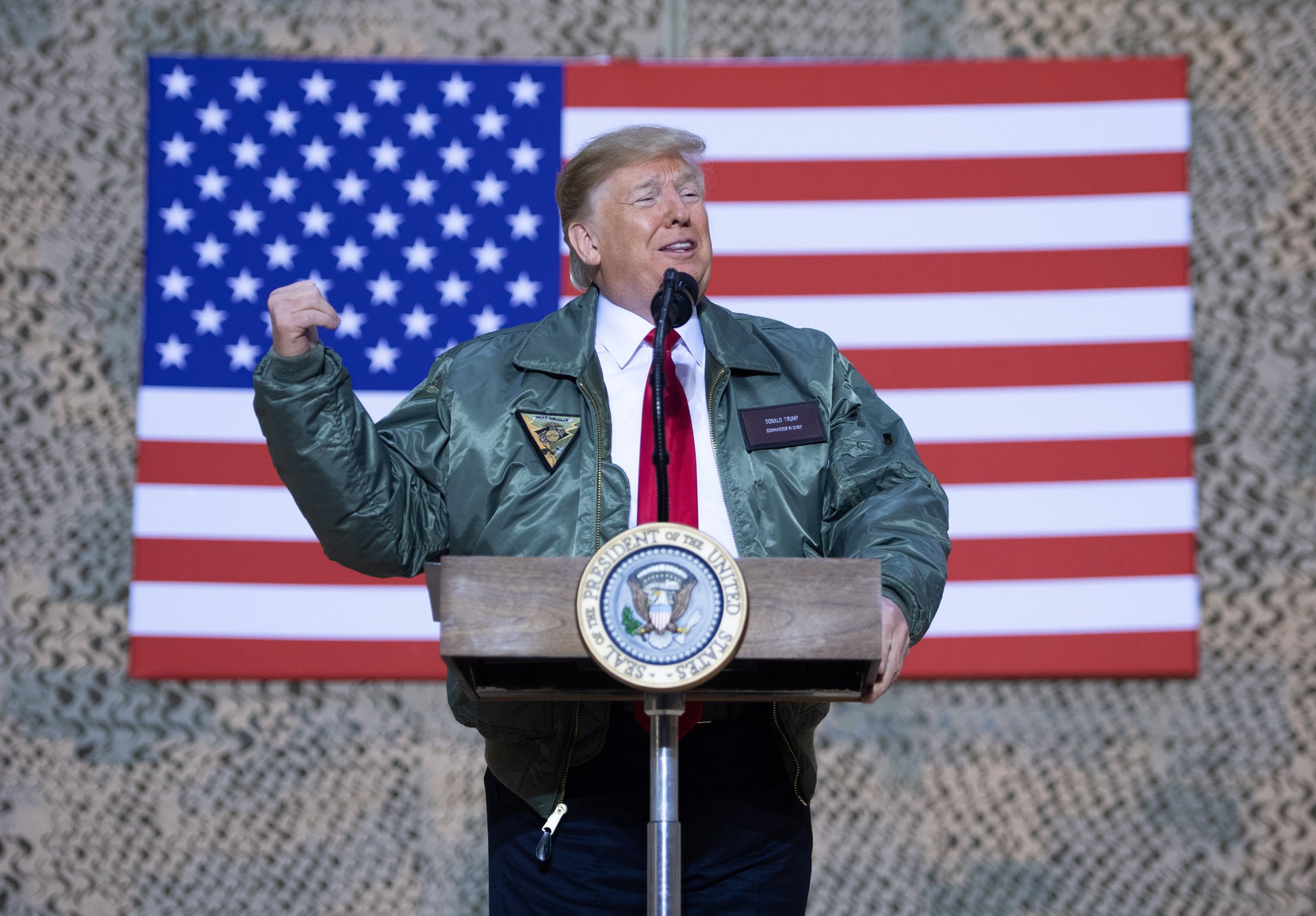 Americans aren't particularly confident in President Donald Trump's ability to lead the military, a new poll showed this week.
The survey from YouGov/The Economist asked respondents, "How confident are you in Donald Trump's ability to be an effective commander-in-chief of the nation's military?"
A majority of Americans—56 percent—said they were not confident in his ability to be an effective commander-in-chief to some degree, while 41 percent were not at all confident and 15 percent not too confident. According to the poll, 44 percent were confident in Trump's ability as commander in chief, while 26 percent were very confident and 18 percent somewhat confident.
The poll surveyed 1,500 U.S. adults from December 23 through December 25. It had a margin of error of plus or minus 3.1 percentage points.
The survey came in the wake of Trump making important, and controversial, military decisions, most notably deciding to pull troops from Syria. The unexpected decision drew criticism from Democrats, Republicans and former military officials, who claimed it effectively abandons allies in the region, although some supporters praised the move to end the U.S.'s involvement in a foreign conflict. Most notably, Secretary of Defense Jim Mattis resigned in the wake of the decision.
But Trump, as is typical, has defended himself and his decision vigorously.
"If anybody but your favorite President, Donald J. Trump, announced that, after decimating ISIS in Syria, we were going to bring our troops back home (happy & healthy), that person would be the most popular hero in America," Trump tweeted last week. "With me, hit hard instead by the Fake News Media. Crazy!"
Around Christmastime, Trump made his first visit to troops deployed to a combat zone. During his visit to the Al-Asad Air Base in Iraq, he brought up his desire for a wall along the southern border of the United States, defended his Syria decision and falsely claimed he got military members a 10 percent raise.
"You haven't gotten [a raise] in more than 10 years," Trump said, according to a White House press pool report. "More than 10 years. And we got you a big one. I got you a big one. I got you a big one."
In reality, the military has received a raise every year for the past decade. It got a 2.4 percent raise in 2018 and is due for a 2.6 percent increase in 2019.