Less Than 20 Percent of Americans Feel They Earn Enough Money, Report Finds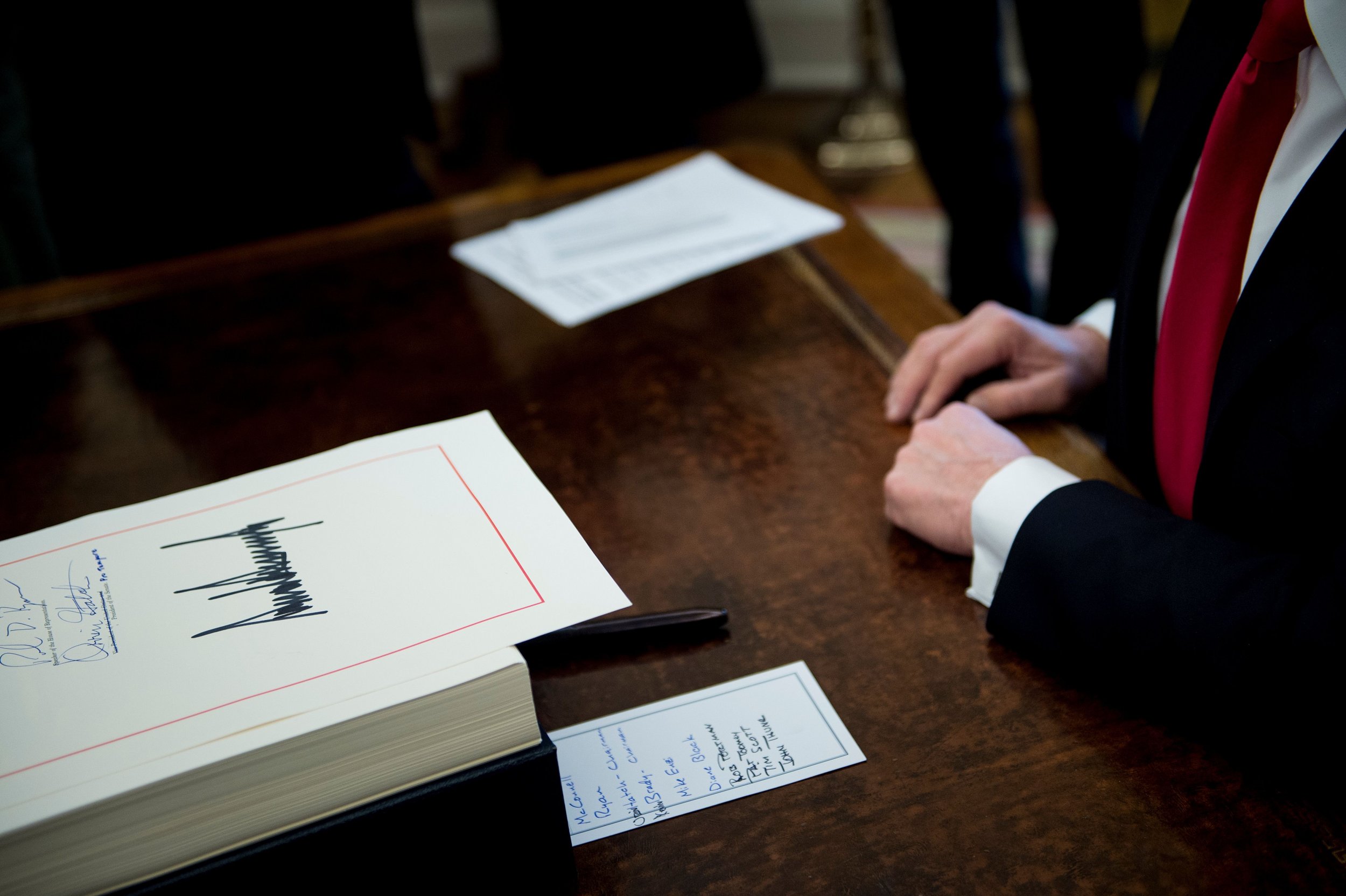 Most Americans think they aren't earning enough money, and an overwhelming 60 percent of people say they would need to make $6,000 more each year just to feel comfortable, a recent report revealed.
Only 19 percent of U.S. workers said they are comfortable with their current pay rate, according to an Indeed survey of more than 1,000 Americans, and 54 percent said that in order to earn more, they would consider switching to a different job.
Due to pay dissatisfaction, the report released on Thursday says, three out of five workers said they will ask for a raise in 2018. A separate survey from Willis Towers Watson found that 99 percent of employers said they planned to give small, 3 percent wage increases in 2018.
The report comes as President Donald Trump is set to give the State of the Union address Tuesday, expected to talk about jobs and the economy. A senior Trump administration official told White House reporters on Friday that the message for the president's address will be "building a safe, strong and proud America."
A poll released Sunday by POLITICO/Morning Consult showed that 58 percent of Americans want Trump to discuss job creation during the address.
"Since my election, we've created 2.4 million jobs, and that number is going up very, very substantially," Trump said in a speech in Davos, Switzerland, at the World Economic Forum on Friday. "Small business optimism is at an all-time high. New unemployment claims are near the lowest we've seen in almost half a century."
The Indeed report follows major announcements from American employers including FedEx and Walmart to increase wages and give bonuses to employees as a result of the Republican Tax Cuts and Jobs Act. The Home Depot cited the tax bill when it announced it would give employees one-time, thousand-dollar bonuses last week.
Apple also said it would be using tax bill benefits to put money toward 20,000 new United States jobs. Trump lauded Apple and the tax bill's success in a January 17 tweet.
"I promised that my policies would allow companies like Apple to bring massive amounts of money back to the United States. Great to see Apple follow through as a result of TAX CUTS. Huge win for American workers and the USA!" Trump tweeted.
Walmart announced that it would raise the minimum wage from $9 to $11 per hour in anticipation of benefits from Trump's tax reform on January 11. However, Walmart, the parent company of Sam's Club, said the same day that it would be closing 63 Sam's locations in 2018.
Similarly, AT&T said in December that the company plans to lay off more than a thousand workers in 2018 just after it announced bonuses for more than 200,000 of its workers.