Americans Eat Too Much Free Food at Work, U.S. Government Warns
It's not a secret that the frosted chocolate cake left in the office break room is not the most nutritious snack, but a new study shows that those extra calories from free office food might be adding up to quite a lot.
Snacks that are eaten by employees at work are often high in sugar and fat, but they also can amount to an extra 1,300 calories every week, which is more than half the recommended daily calorie intake for the average adult, according to a new study from the Centers for Disease Control and Prevention.
The government researchers found that the problem of employees eating too much junk food on the job is widespread, with more than 20 percent of Americans reporting that they snack on food that they got from work for free at least once a week, according to EurekAlert! online science news service, which published the study results on Monday.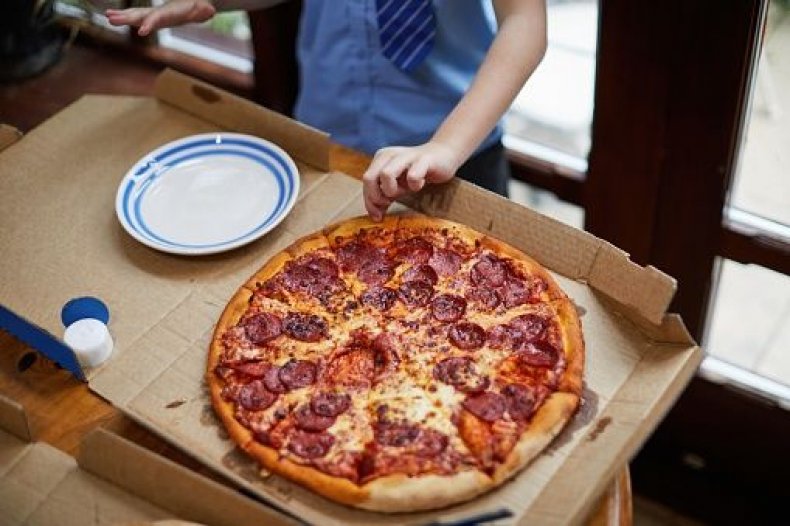 "With employees spending eight hours a day on average at their place of employment, a lot of people may not be aware of all of the calories they get from work, especially from foods they get for free," lead author Stephen Onufrak, a CDC epidemiologist in the Division of Nutrition, Physical Activity and Obesity, told ABC News.
The researchers conducted a survey of 5,222 employees to ask them about the food they get for free at work during a seven-day period. The foods they ate typically came from the usual places, like the cafeteria, vending machines, common areas and meetings and work parties.
The most common foods employees reported eating included pizza, soda, cookies, brownies, cake and candy.
The study also found that free food was the most common source of food for people at work. Only 8 percent of survey participants bought food at work, while 17 percent ate for free.
Researchers say that employers should take some responsibility for this trend and think more about how to provide healthier food options to their employees.
"Employers can encourage healthier foods at meetings and events, especially when the employer is providing free food to employees," Onufrak told ABC. "Providing delicious, appealing, healthy food can also help to create a culture of health at a workplace."
The researchers presented the results in the first week of June at the annual meeting of the American Society for Nutrition.
"Our results suggest that the foods people get from work do not align well with the recommendations in the Dietary Guidelines for Americans," Onufrak said in a statement.