Should Trump Be Impeached? Americans Are Equally Divided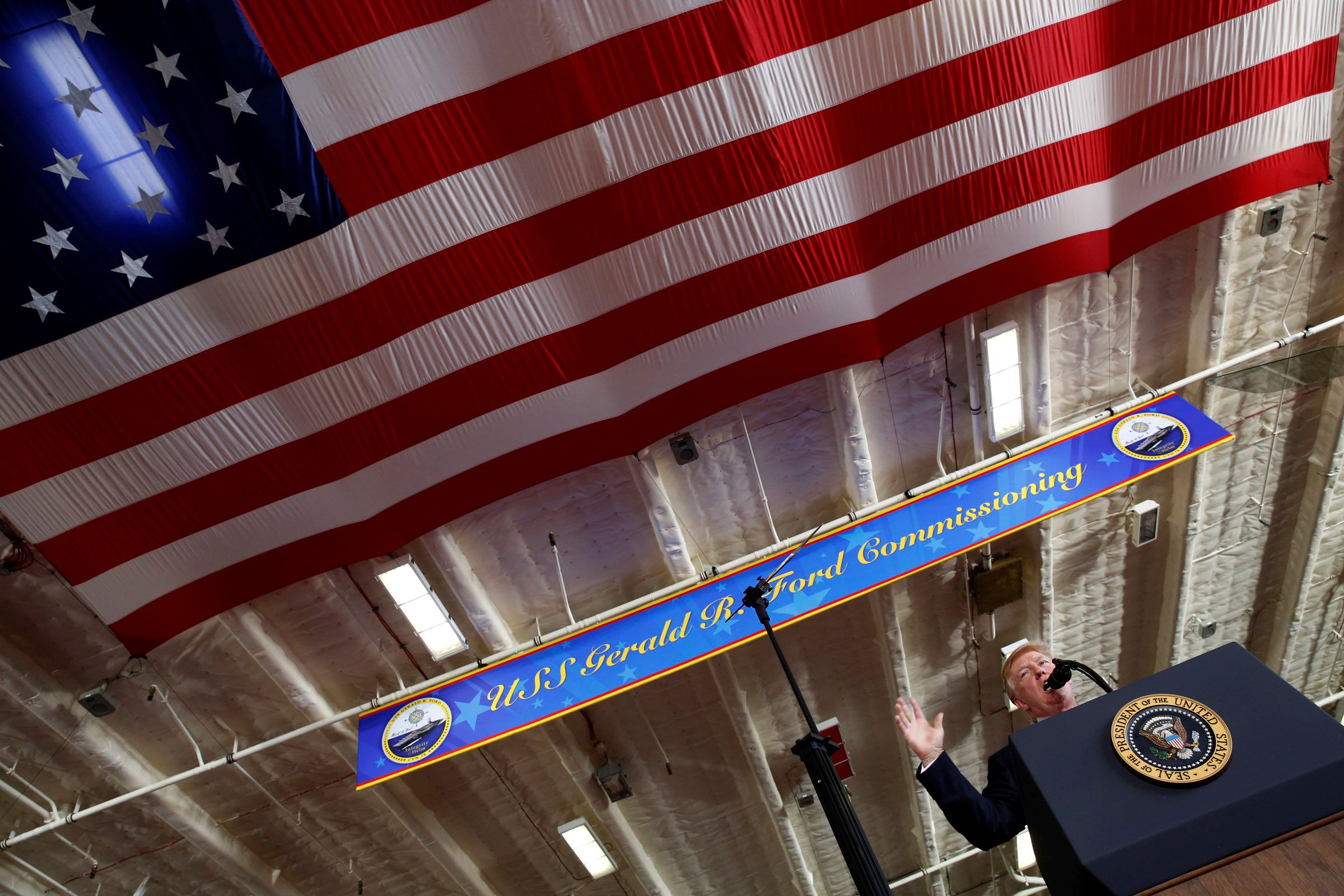 America is split down the middle on whether Donald Trump should be impeached only six months into his presidency, according to a new USA TODAY/iMediaEthics Poll.
The poll found that 42 percent believe the president ought to be removed from office, with the same percentage believing he should stay.
It found most Americans bracing for political uncertainty, with 46 percent believing Trump is unlikely to see out his term in office. Only 27 percent have confidence he will serve the full four-year term. According to the survey, 44 percent approve of the job Trump is doing, while 51 percent disapprove. The poll, which measured intensity of opinion, found that 38 percent strongly disapprove of Trump, and 22 percent strongly approve.
The online poll of 1,330 adults was taken from July 17 to 19 by SurveyUSA.
The president has so far failed to implement his campaign promises and is mired in accusations of complicity with Russia during the 2016 presidential race.
The figures are in keeping with other recent surveys, which have shown strong support for Trump's impeachment.
According to a Monmouth University poll last week, a larger percentage of Americans support Trump's impeachment than Nixon's at the height of the Watergate scandal. The Monmouth survey found that 41 percent believe Trump should be impeached and forced to leave, compared to 53 percent who do not.
As the Watergate scandal escalated in July 1973, 24 percent of American supported Nixon's impeachment, while 62 percent did not.
With Republicans currently controlling both houses of Congress, it is unlikely that impeachment articles will be filed against Trump in the near future.
However, a Democrat triumph in the midterm elections in 2018 could change the picture, with Democratic representatives having already called for the president's impeachment on the floor of the House.