Americans' Favorability of China, Saudi Arabia Drops by Double Digits Over Last Year
Americans' opinions of China and Saudi Arabia have declined significantly over the past year, as President Donald Trump has escalated trade tensions with the Asian superpower and defended the Middle Eastern kingdom in the wake of grave human rights abuses.
A Gallup poll released on Monday showed that overall favorability of both Saudi Arabia and China has declined 12 percent from last year. However, China is still viewed far more positively than Saudi Arabia, with 41 percent of respondents viewing the Asian nation favorably compared to just 29 percent for the Middle Eastern kingdom. As Gallup pointed out in its report, favorability of Saudi Arabia neared the record low of 27 percent recorded in 2002 after the September 11, 2001 terrorist attacks, which were orchestrated by Saudi citizen Osama Bin Laden and involved 15 Saudi hijackers.
The report pointed out that Americans actually viewed China more and more favorably in 2017 and 2018, despite Trump's strong anti-China rhetoric. But now, "views have reverted to about [where] they were in President Barack Obama's second term," the data showed. A growing number of Americans view China as a "critical threat" to U.S. interests, fearing this perceived problem will get worse over the next decade.
China and the U.S. remain embroiled in a massive trade war involving hundreds of billions of dollars of imports and exports. Last summer, Trump implemented new tariffs on Chinese imports, to which Beijing has responded in kind. Although U.S. and Chinese negotiators have been working toward resolving the dispute, which has taken its toll on both nations' economies, the tensions persist and hefty tariffs remain in place. U.S. intelligence leaders and analysts have also increasingly argued that China poses a growing security risk to American interests.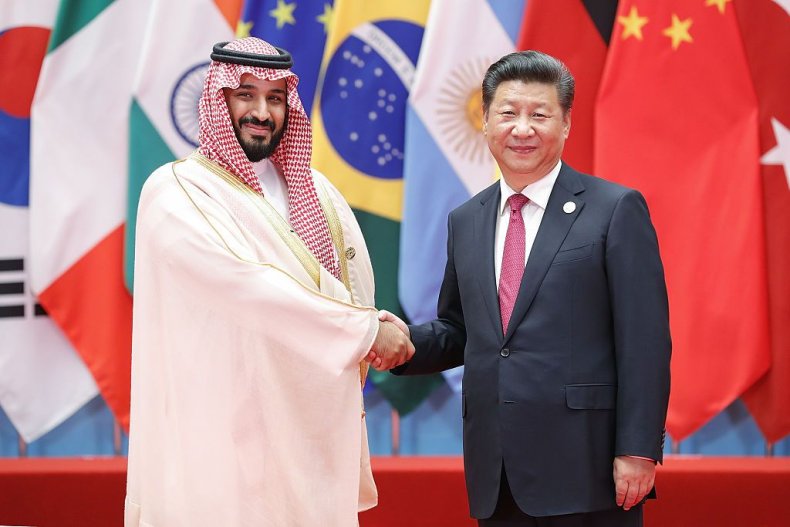 When it comes to Saudi Arabia, Trump has stuck by the kingdom, calling it a "great ally," despite the grisly murder of journalist and U.S. resident Jamal Khashoggi late last year. His administration has also shown an unwillingness to criticize the kingdom despite an escalating crackdown on dissidents. The war in Yemen has also become a significant issue of tension in Washington, with Democratic and Republican lawmakers pushing to end U.S. support for the Saudi-led coalition fighting in the conflict. Saudi Arabia's military has been accused of war crimes and Yemen is experiencing a large-scale famine as well as a widespread humanitarian crisis.
Gallup's new report also ranked Americans' perspective toward numerous other countries. North Korea, Syria and Iran were viewed the least favorably, with only 12 percent, 14 percent and 16 percent of Americans giving them a very or mostly favorable rating respectively. Canada, Great Britain and Japan ranked the highest, with 92 percent, 87 percent and 86 percent of respondents respectively expressing a positive opinion of the nations, all of which are close U.S. allies.