U.S. Citizens in Haiti Urged to 'Shelter in Place' as Violent Protests Erupt Over Fuel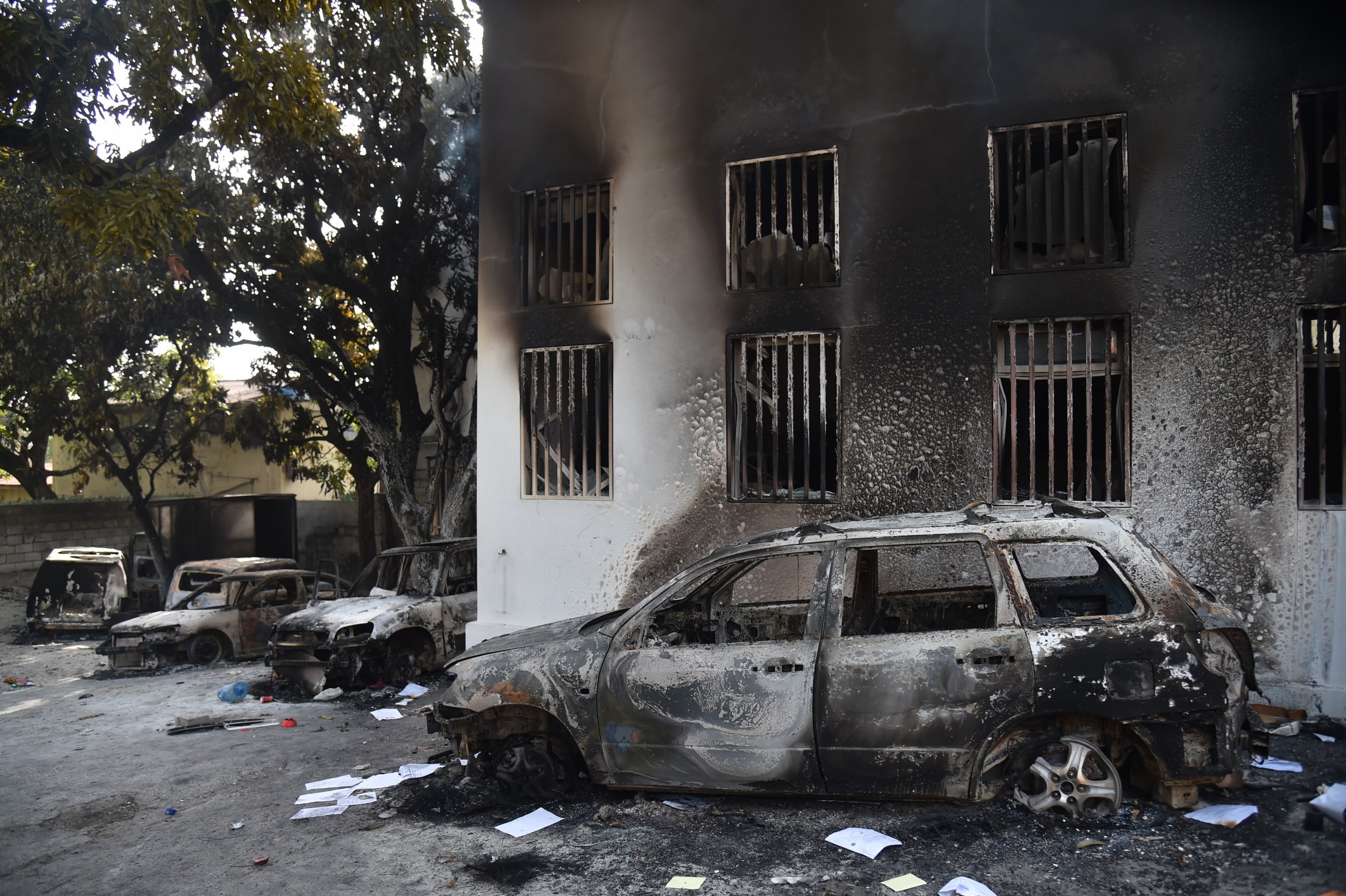 Amid violent protests in Port-au-Prince, the U.S. Embassy in Haiti issued an emergency notification on Sunday informing U.S. citizens they should "shelter in place" and not travel to the airport unless they'd confirmed their flight was departing.
"Flights are cancelled today and the airport has limited food and water available," the notice said. Internet, phone lines and other telecommunications services have been affected on the island, and "it may be difficult to reach people through normal communication methods," the notice stated.
The embassy is continuing to monitor the situation in Haiti, where protests have erupted after the government hiked fuel prices.
"We express our deepest condolences to all those affected by this event. We are closely monitoring the situation and remain in close contact with Haitian authorities to verify the welfare and whereabouts of U.S. citizens in the area," the embassy's statement continued.
The embassy ordered anyone affected and in need of emergency services to contact local authorities and stay in touch with family and friends if possible.
"We urge U.S. citizens in Haiti who are safe to contact their loved ones directly and/or update their social media status," the embassy stated. "Please be assured that our offices are doing everything possible to assist U.S. citizens affected by the crisis event in Haiti."
No U.S. citizens have been reported injured, according to CNN.
The embassy's emergency notice follows its warning Saturday of demonstrations across the Caribbean country.
Haitian Prime Minister Jack Guy Lafontant on Saturday announced a temporary halt to fuel price increases, which were scheduled increase 51 percent for kerosene, 47 percent for diesel and 38 percent for gasoline, according to the Haitian daily newspaper Le Nouvelliste.
About 120 Americans and 100 guests were reported staying at a hotel in Port-au-Prince that protesters on Saturday attempted to set fire to and break through security, according to Stacy Librandi Bourne, an emergency medical professional from Hero Client Rescue. The demonstrators reportedly backed down after the prime minister's announcement.
The public can call the State Department about U.S. citizens still in Haiti at 888-407-4747 from the U.S and Canada, or 202-501-4444 from outside of North America.