U.S. citizens possess some 40 percent of the world's firearms, despite making up only about 4 percent of the global population, according to a recent study.
The Geneva-based Graduate Institute of International and Development Studies published the findings of its 2017 Small Arms Survey on Monday, reportedly based on various sources, including civilian firearms registration data from 133 countries and territories and poll responses from 56 countries. The results appeared to show more than 1 billion firearms in the world, nearly 85 percent of which were owned by civilians, defined as those not active members of any law enforcement agency or military.
Of the 857 million civilian-owned guns noted, 393 million could be found in the U.S., a country of just over 325.7 million people in a world of about 7.6 billion. The U.S. was the only country on the list with more guns than people and had more than the next 25 countries combined as the Agence France-Presse reported.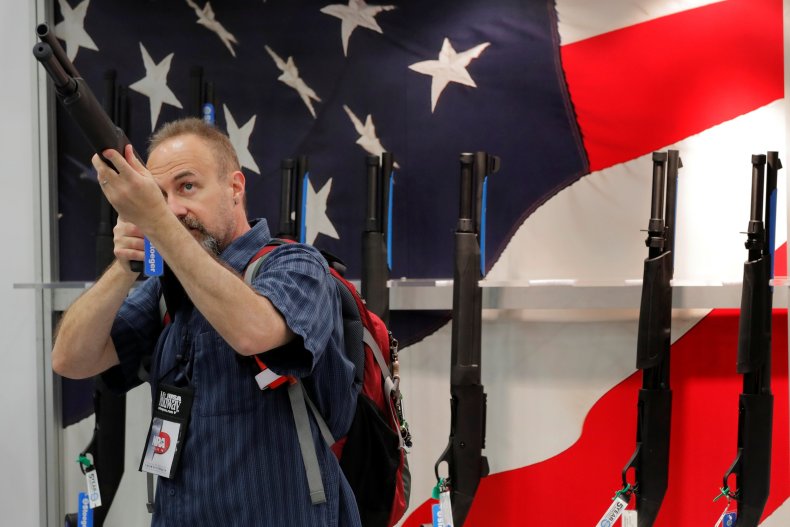 The U.S. had more than five times the guns counted in runner-up, India, whose civilians claimed 71.1 million firearms. The U.S. also had nearly eight times more than China, the world's most populous country and home to about 49.7 million guns in civilian hands. The U.S. rate of 120.5 civilian firearms holdings per 100 residents also dwarfed war-torn Yemen, which came in second place at 52.8.
The survey detailed extensive methods for documenting civilian firearm figures, especially "with roughly 100 million civilian firearms reported as registered out of some 857 million believed to exist." The report also noted that "in the United States, for example, there is a growing trend among gun owners to refuse to answer surveys on firearm possession."
Related: North Korea says 'danger of war is increasing' because of U.S. weapons being sold around the world
Gun laws have been at the center of U.S. politics for some time, polarizing the two major parties, especially as the country suffers a deadly plague of high-profile mass shootings targeting schools, shopping centers and other public areas. Democrats have called for tighter regulations against acquiring and possessing firearms, while Republicans—such as President Donald Trump—have dismissed these arguments as attacks on the Second Amendment.
The constitutional amendment, first adopted in 1791, reads: "A well regulated Militia, being necessary to the security of a free State, the right of the people to keep and bear Arms, shall not be infringed."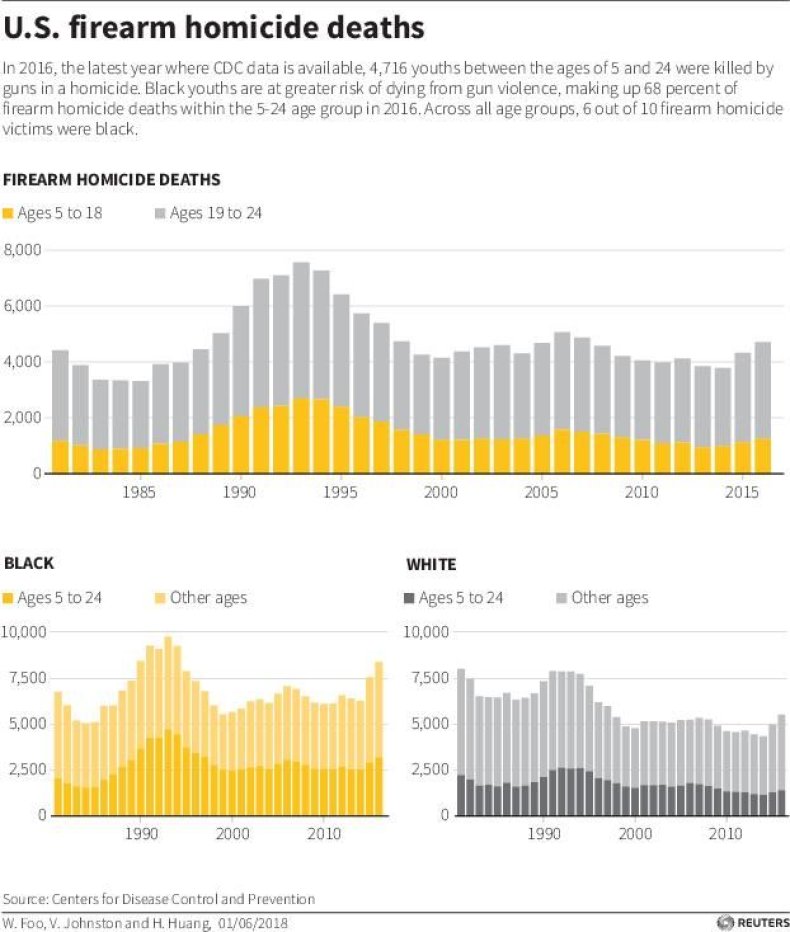 In addition to gun ownership, the U.S. is also in a class of its own in regards to arms sales abroad. In March, the Stockholm International Peace Research Institute found that the U.S. accounted for about 34 percent of world weapons sales between 2013 and 2017, sending nearly half of its guns to the Middle East.
A number of these weapons have ended up in the hands of organizations such as the Islamic State militant group (ISIS), which the U.S. is actively battling in Iraq and Syria. A report published in December by the U.K.-based Conflict Armament Research group found that the U.S. illicitly transferred arms purchased by European partners to non-state actors in Syria. As a result of these groups—many of them rebel formations—being absorbed by or defeated by ISIS, the jihadis were able to expand their arsenal.