Poll: Americans Think Trump and Congress Should Pay More Attention to Transportation, Drugs in 2018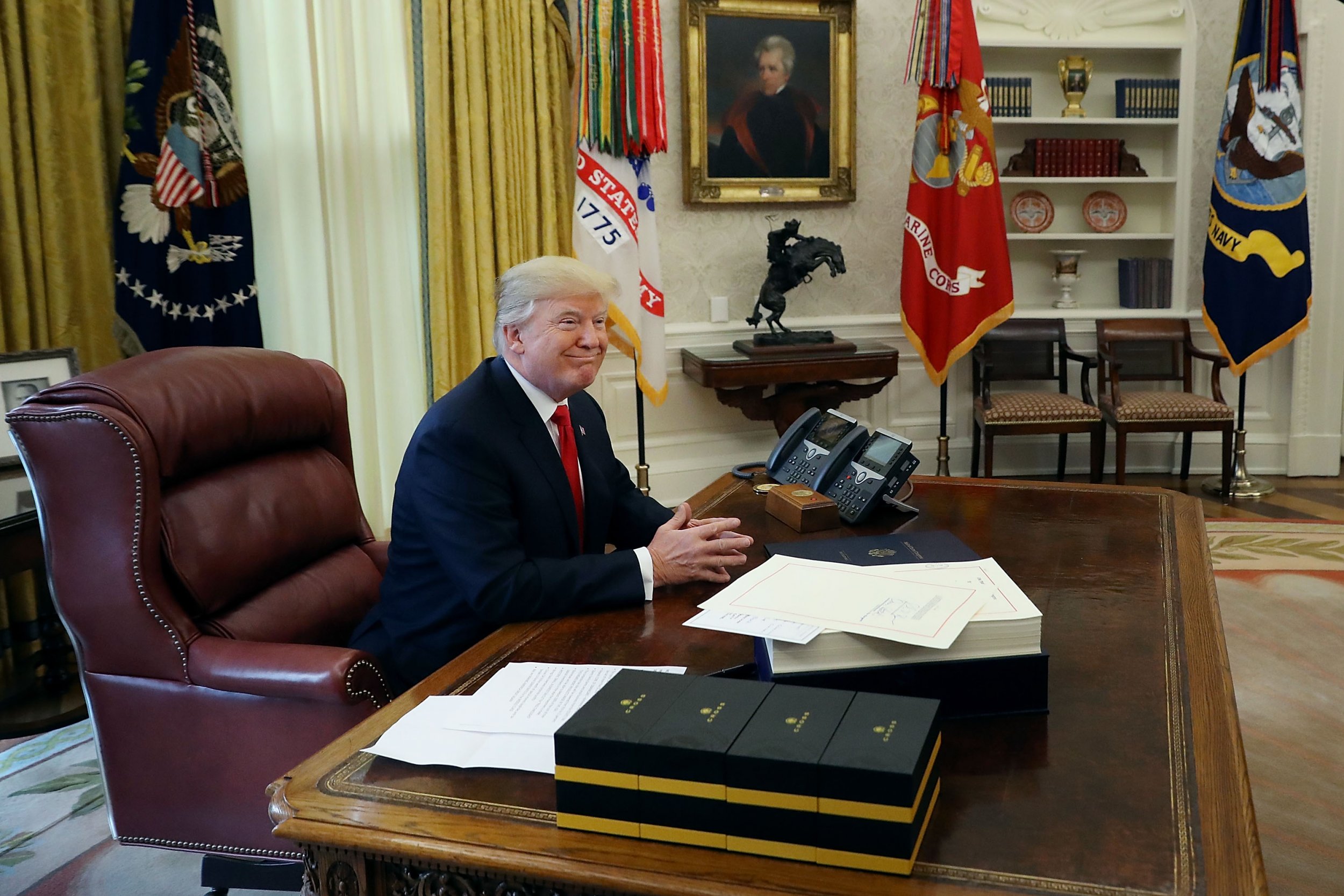 An increased number of Americans said that the president and lawmakers should prioritize infrastructure, drug problems and the environment in 2018 policies, according to a new Pew Research Center poll.
Americans are less worried about jobs and the economy. The number of people saying that the economy should be a top priority for President Donald Trump and Congress declined to the lowest point in nearly a decade, according to the poll released Friday.
While a majority of people, 71 percent, still think the economy is a top priority, those who say the federal government should focus on environmental and transportation policy has increased by 13 points. The top three priorities in 2018, according to the Pew poll respondents, should be defending the country against terrorism, improving the American education system and the economy.
President Donald Trump will deliver the State of the Union Address on Tuesday night is expected to talk about the economy and his hopes for infrastructure. The White House has said that the theme of the address will be "building a safe, strong and proud America." About 59 percent of Americans also want to hear the president talk about health care during the speech, according to a different poll released Sunday.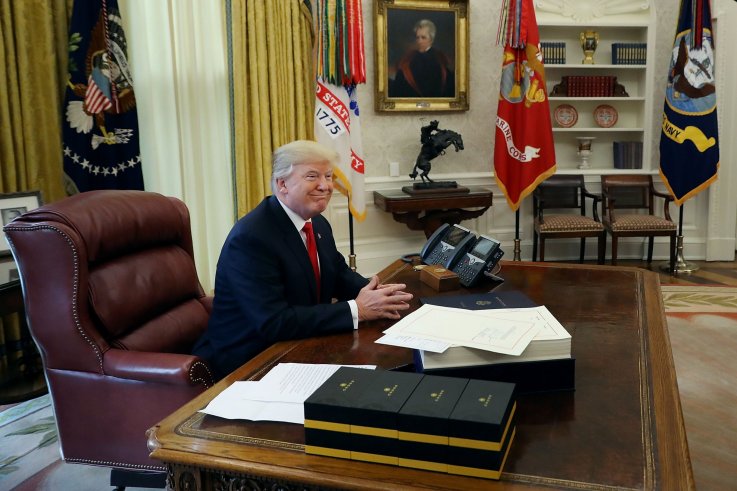 A draft of Trump's forthcoming infrastructure plan was leaked last week, and the president has pointed to a trillion-dollar infrastructure investment as a top priority this year. Trump is expected to release his plan for building and repairing roads and bridges in the coming weeks.
The relative decline in the prioritization of the economy from 73 to 71 percent and jobs from 68 to 62 percent follows Trump's recently signed Tax Cuts and Jobs Act as well as a decline in the unemployment rate last year.
The national unemployment rate was 4.1 percent in December 2017, according to the U.S. Bureau of Labor Statistics. The unemployment rate spiked to a 26-year high of over 10 percent in 2009 during the Great Recession. Under Trump, about 1.84 million jobs were added by U.S. employers in 2017. In the final 11 months under former President Barack Obama, about 2.09 million jobs were added.
"Since my election, we've created 2.4 million jobs and that number is going up very, very substantially. Small business optimism is at an all-time high," Trump said in a Friday speech at the World Economic Forum in Davos. "New unemployment claims are near the lowest we've seen in almost half a century."
According to the Pew poll, those who said Trump should prioritize environmental policies increased by about 18 percent. Trump, a longtime climate change and global warming skeptic, questioned the concepts in an interview that aired Sunday with British journalist Piers Morgan.
"There is a cooling, and there's a heating. I mean, look, it used to not be climate change, it used to be global warming. That wasn't working too well because it was getting too cold all over the place," Trump said. In the same interview, Trump said that he would be willing to re-enter the United States into the Paris climate accords, but only if there would be a better deal for the United States.
Poll: Americans Think Trump and Congress Should Pay More Attention to Transportation, Drugs in 2018 | U.S.