After Trump Administration Says Terrorism No Longer Top Priority, Multiple U.S. Citizens Killed in Kabul Hotel Attack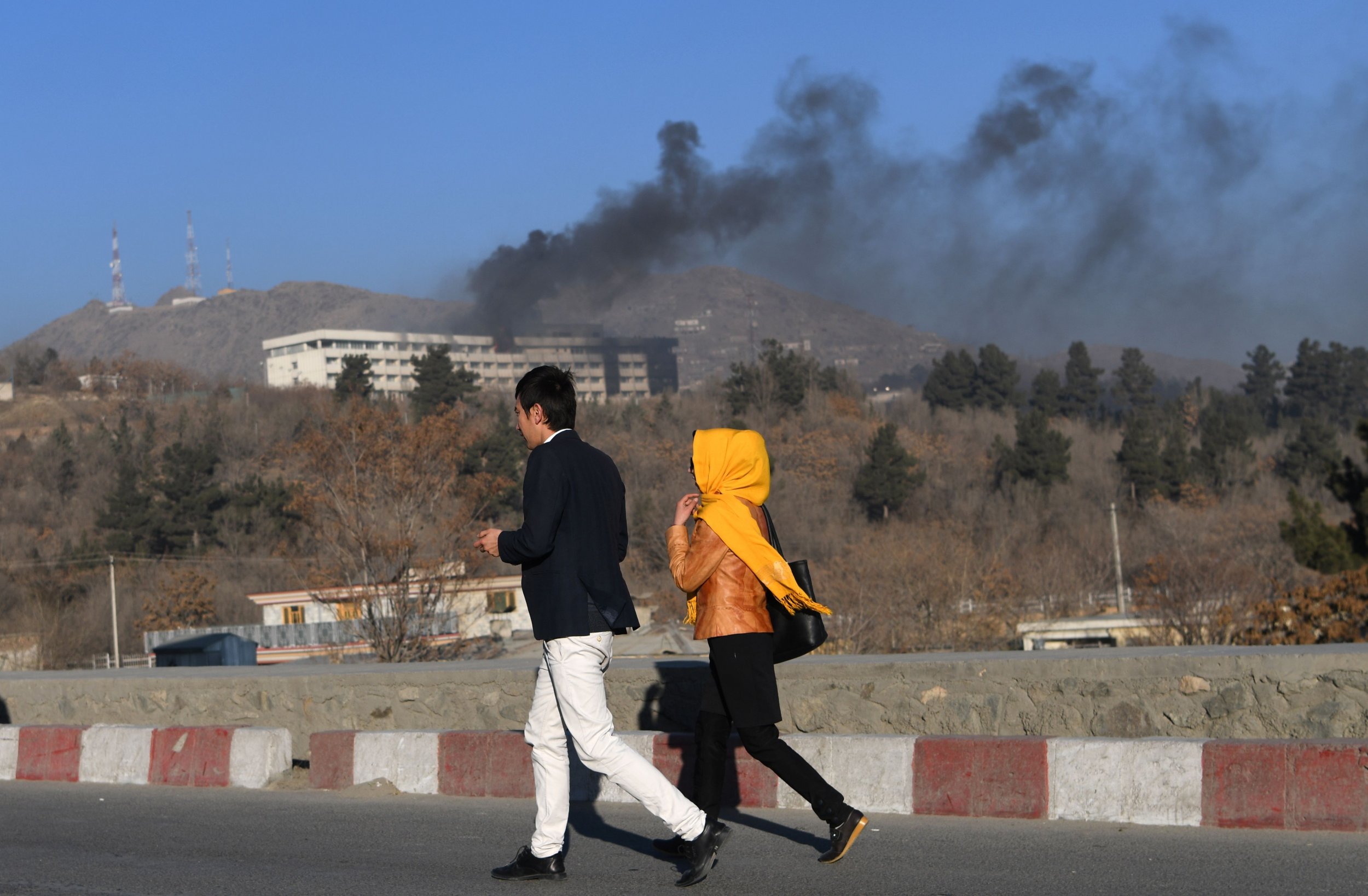 Multiple U.S. citizens were killed in an apparent terror attack on a Kabul hotel over the weekend, State Department officials said Monday, in an incident that occurred just a day after the Trump administration said terrorism was no longer its top priority when it comes to national security.
The Taliban claimed responsibility for the attack at Kabul's Intercontinental Hotel, which killed at least 22 people. Fourteen were foreigners and eight were Afghans. It's not yet clear how many Americans were killed. Newsweek has reached out to the U.S. State Department.
The attack began Saturday and carried on into Sunday, lasting roughly 12 hours. Five gunmen were responsible, according Taliban spokesman Zabiullah Mujahid. In 2011, the Taliban-linked Haqqani network, a criminal organization, was responsible for an attack at the same hotel that killed 21 people.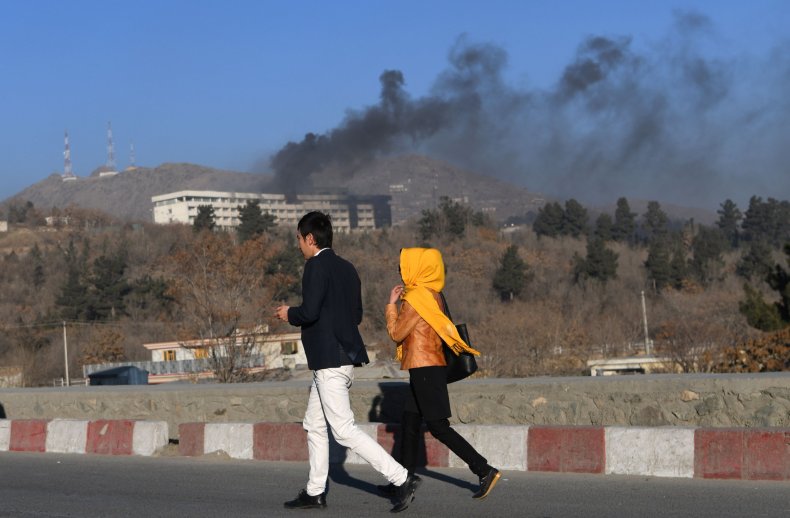 The deadly incident occurred just a day after the Trump administration unveiled its National Defense Strategy, which said competing with China and Russia's militaries––rather than combating terrorism––would be the country's top priority in terms of national security. "Though we will continue to prosecute the campaign against terrorists that we are engaged in today, but great power competition, not terrorism, is now the primary focus of U.S. national security," Defense Secretary James Mattis said Friday.
"We face growing threats from revisionist powers as different as China and Russia are from each other, nations that do seek to create a world consistent with their authoritarian models, pursuing veto authority over other nations' economic, diplomatic and security decisions," Mattis added.
There are currently about 14,000 U.S. troops in Afghanistan. Though President Donald Trump pledged to scale back on America's involvement in conflicts worldwide during his campaign, he has increased the U.S. military's presence across the Middle
East since becoming commander-in-chief. In August, Trump unveiled a new strategy for Afghanistan to counter gains made by the Taliban, with several thousand more U.S. troops being sent to the country. The U.S. military could send up to 1,000 more troops to Afghanistan this spring, senior military officials recently said.