Americans Backed Trump's Syria Airstrikes, but Are Wary of Further Action: Poll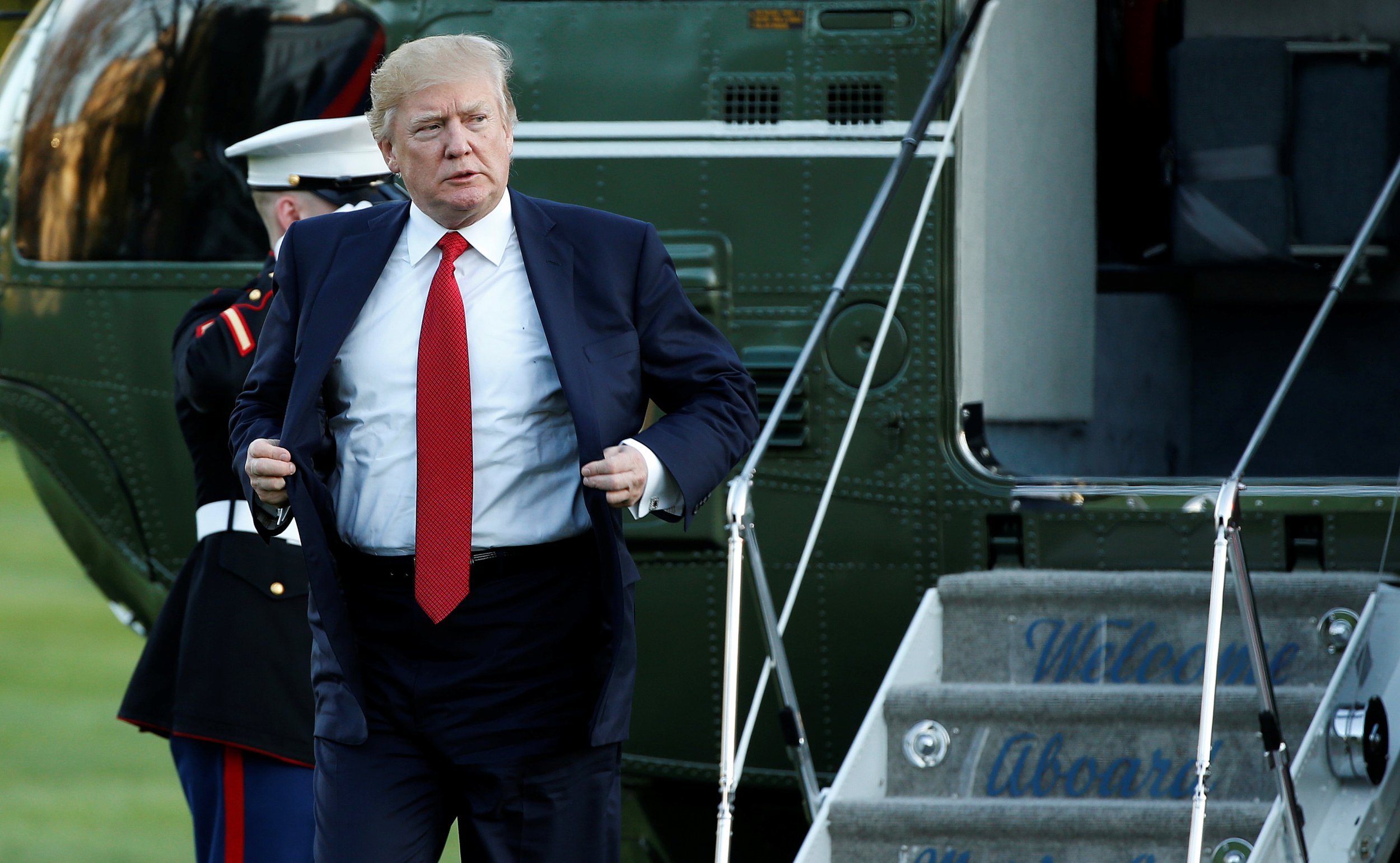 President Donald Trump might want to carefully consider his next steps to deal with the crisis in Syria. A new poll Monday found most Americans approved of Trump's recent authorization of airstrikes in the country, but most were also unconvinced the president should take any further action.
Fifty-seven percent of Americans approved of the strikes against a Syrian air base last week, according to a CBS News poll. The bombing took place just days after an alleged chemical weapons attack that killed dozens of Syrian civilians in a town held by rebels. Hundreds of thousands of people have been killed and millions more displaced during the country's six-year civil war among multiple factions, including the regime of President Bashar al-Assad. The strikes could complicate U.S. relations with Russia, a Syrian ally, and could throw a wrench into the fight against the Islamic State militant group (ISIS). ISIS controls territory in Syria, and in the past the U.S. and Russia have operated under a pact that helps avoid mid-air collisions of aircraft in the fight against the terrorist group. Russia suspended that agreement last week in the wake of the bombing, though the two sides are still reportedly in talks.
By a large majority, Americans are wary of Trump pushing the U.S. further into the complicated conflict. Just 18 percent of respondents said they were willing to see the U.S. send ground troops into the country, the CBS survey found. Thirty percent approved of further airstrikes but not the use of ground troops, while 26 percent said they favored just diplomatic talks and 15 percent wanted no further action from the U.S. at all.
Sixty-nine percent of respondents—and even 53 percent of Republicans—thought Trump should get approval from Congress before taking any further actions in the country. The CBS News survey was conducted via telephone interviews from April 7 through April 9. It sampled 1,006 adults nationwide and had a margin of error of plus or minus four percentage points.
A recent survey from Huffington Post/YouGov found results similar to the CBS poll. Fifty-one percent of Americans approved of the airstrikes, while just 20 percent wanted the U.S. to take any further military action, according to the survey. Thirty-six percent of respondents specified that Trump should not take any further military action, while 45 percent said they were unsure.