Americans More Worried About U.S.-Based Extremist Groups Than Foreign Threats, Poll Finds
More Americans are concerned about threats from extremist groups based in the United States than those from other countries, according to a new poll.
A survey released Thursday by the Associated Press found that 65 percent of U.S. adults are "extremely" or "very" concerned about the threat to the country from domestic groups, compared to 50 percent who feel the same about the threat from foreign extremist groups.
There was no significant difference between Republicans and Democrats regarding the threat from foreign extremist groups. Forty-nine percent of Democrats reported being extremely or very concerned about the issue, compared to 54 percent of Republicans.
But Democrats reported being far more concerned about the threat from domestic extremist groups, with 75 percent being extremely or very concerned compared to 57 percent of Republicans.
The poll was conducted between August 14 and August 17, amid the Taliban takeover of Afghanistan.
The militant group seized control of Kabul on Sunday after making lightning-fast progress capturing key provinces. Their takeover coincided with the withdrawal of U.S. combat forces from the region.
Many world leaders and lawmakers are now concerned Afghanistan will become a safe haven for terrorist groups. British Prime Minister Boris Johnson said Sunday that "nobody wants Afghanistan, once again, to be a breeding ground for terror."
President Joe Biden has defended the decision to remove the American military, stating that chaos was inevitable no matter when troops left the country.
On Thursday, Biden told ABC News' George Stephanopolous that there are greater terrorism threats to the U.S. in other parts of the world than from Afghanistan.
"Al Qaeda, ISIS, they metastasize," Biden said. "There's a significantly greater threat to the United States from Syria. There's a significantly greater threat from East Africa. There's significant greater threat to other places in the world than it is from the mountains of Afghanistan. And we have maintained the ability to have an over-the-horizon capability to take them out."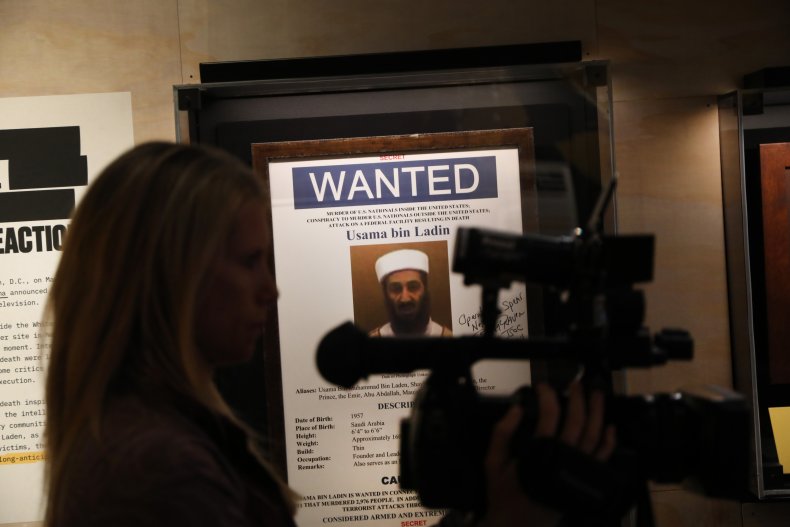 Although more soldiers are being sent to Afghanistan to help evacuate U.S. citizens and allies, Biden said the administration is still going to try to meet it's August 31 deadline for complete withdrawal.
The Associated Press survey found both Republicans and Democrats think the war was "not worth fighting." Overall, 62 percent of respondents said the war wasn't worth fighting—including 67 percent of Democrats and 57 percent of Republicans
Just 35 percent of those polled said the decades-long war was worth it.
The Associated Press conducted the poll of 1,729 adults with NORC at the University of Chicago. The survey has a margin of error of plus or minus 3.2 percentage points.