With more cities relaxing their mask mandates and COVID-19 cases drastically declining, most Americans say they're ready to return to a post-pandemic life. However, with the possibility of a new variant, many aren't sure if or when life will ever return to normal.
Nearly 47 percent of respondents said that the worst of the pandemic is behind us and only 13 percent said that the pandemic is going to get worse, according to poll results released last Friday by internet-based market research firm YouGov, and international news and business publication The Economist.
Three-quarters of respondents said they're ready to return to normal from the pandemic, but respondents were divided about when that might be. While nearly 60 percent said they didn't expect it to be safe to resume normal life activities until July or later, if at all, 18 percent expected life to return to normal by the second half of 2022. Additionally, 27 percent said they expected normalcy starting in 2023 or later, and 14 percent said life will never return to normal.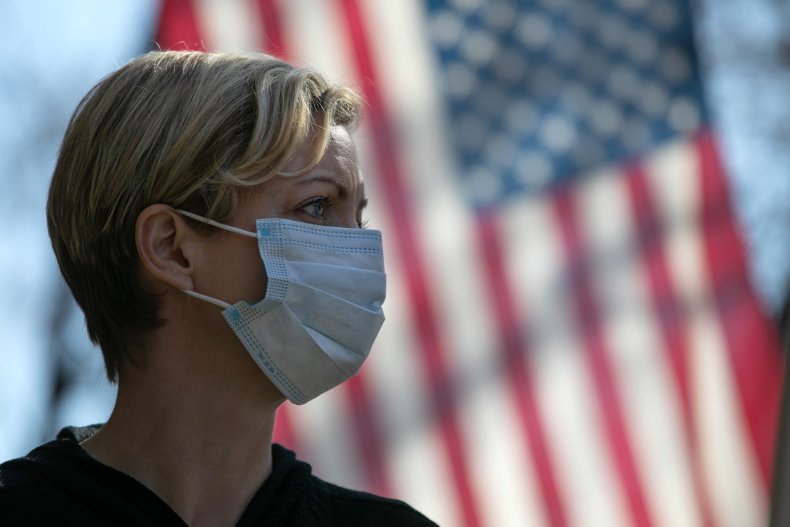 Many respondents said they had relaxed their social behaviors. Nearly 49 percent had gone out for meals in restaurants, compared to 8 percent who said they had done so when polled near the start of the pandemic in early April 2020. Similarly, 47 percent said that they had recently visited friends, compared to 12 percent near the pandemic's start. Additionally, 22 percent said they had attended a religious service in person, compared to 7 percent in April 2020.
The change in behavior is undoubtedly connected to a relaxing of social distancing measures, the widespread availability of vaccinations across the country and reports that COVID-19 symptoms are milder for vaccinated people.
"In the past, many of these numbers have moved in a direction suggesting the pandemic was nearly over for many Americans, only to return to earlier levels during the latest wave. So it's unclear how long-lasting any recent changes will be," YouGov America data scientist Carl Bialik wrote, noting that previous polling showed respondents ready to return to normal, just before the COVID-19 omicron variant caused new cases to spike to all-time highs.
Bialik could be correct, as other results from his organization's poll show that not everyone feels like the pandemic is over.
Nearly one-third of respondents said there are parts of pre-pandemic life they're not yet ready to return to, and one-third said there are parts they don't think they'll ever return to.
Almost all U.S. states, except for Hawaii, have either ended indoor mask mandates for businesses or announced an end date for such mandates. However, about one-third of people said they continue to wear masks outside the home and 52 percent expressed support for continuing mask mandates.
The leaders of Utah, Vermont, California and various cities have announced plans to start moving toward treating COVID-19 as if it's endemic, that is, a regular disease that regularly spreads among people and never completely goes away.
But that doesn't mean a majority of respondents are comfortable with the idea of contracting COVID-19 in the future. While 16 percent said they felt they would eventually contract the coronavirus, 44 percent aren't sure, and 40 percent said they didn't expect to contract it at all.
For the survey, YouGov and The Economist interviewed 1,500 adult U.S. citizens online between February 12 and February 15. The poll's margin of error was plus or minus 3 percentage points.
Newsweek contacted the Centers for Disease Control and Prevention (CDC) for comment.