Thousands of Americans Will Scream Helplessly at the Sky on Trump's Election Anniversary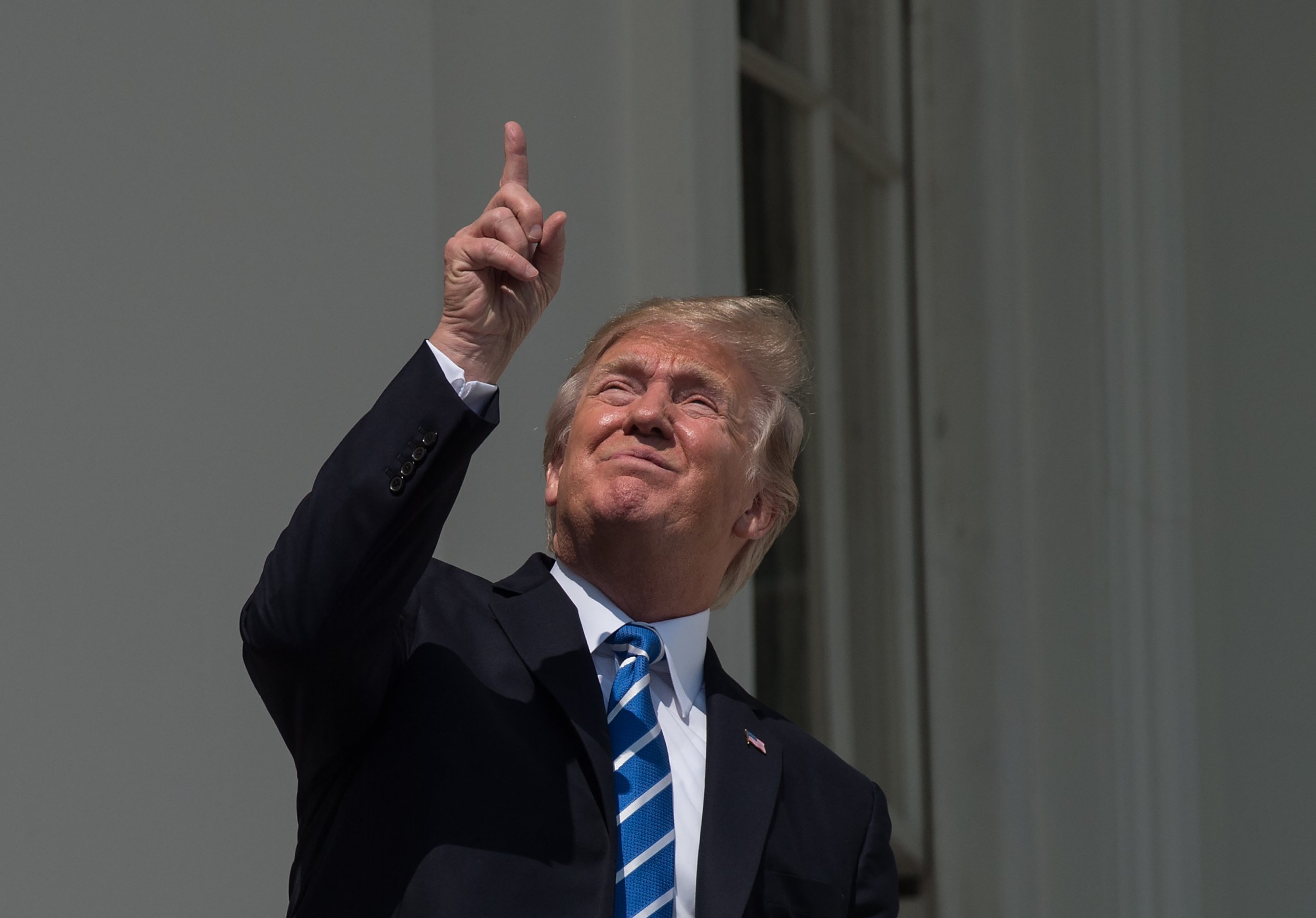 Updated | Thousands of concerned citizens will take part in a new ritual of sorts: commemorating the anniversary of Donald Trump's election by screaming at the sky.
Over 4,000 Facebook users have RSVP'd—another 33,000 are interested in attending—to the Nov. 8 event being held in Boston that is literally titled "Scream helplessly at the sky on the anniversary of the election."
Related: Here's How Donald Trump Could Actually Be Impeached
The event is pretty much self-explanatory. On the anniversary of last year's election, thousands will flock to the Boston Common for a party fueled by despair and aggravation over the contest's winner—whom 73 million Americans voted against.
"This administration has attacked everything about what it means to be American," Johanna Schulman, a local activist in Cambridge who is working on organizing the event, told Newsweek Friday. "Who wouldn't feel helpless every day? Coming together reminds us that we are not alone, that we are part of an enormous community of activists who are motivated and angry, whose actions can make a difference."
Protests have erupted across the country since Trump took office, with the Women's March, which took place the day after his January 20 inauguration, possibly marking the largest single-day demonstration in U.S. history. Nearly all the demonstrations came with a call to action: The Women's March demanded gender equality and inclusion; protests at airports nationwide stood in opposition to Trump's travel restrictions on Muslim-majority nations. Other events have been spearheaded by progressive organizations like Planned Parenthood as fundraising initiatives.
The scream event is certainly a one-of-a-kind protest, but it isn't the only unique demonstration created in the wake of Trump's election. Residents of Washington, D.C., flocked to Vice President Mike Pence's house and threw a dance party celebrating the LGBT community. Nationwide, groups also are finding new ways to engage with their representatives, including baking cupcakes for Republican lawmakers when they derail Trump's conservative agenda.
The upcoming Boston scream party is a departure from taking action against the administration and its agenda. Instead, Americans will be provided the unique opportunity to vent their rage by shouting at the darkening skies above, all the while expecting nothing in return.
The event will be held at the 383-year-old Boston Common, the oldest city park in the country. The park features a sprawling grass lawn, a lake and a bronze statue of George Washington. The upcoming screamfest promises to be one of the loudest events the Boston Common has hosted this year; the park has served as a venue for book launches, wine tastings and festivals throughout 2017.
"While the event calls upon people to Scream Helplessly, we want to convert that sense of helplessness into resistance, into action, and maybe even into optimism," Schulman continued. "Although it is important to acknowledge the tragedy that befell our country on November 9th, we cannot let it defeat us!"