Americans Still Want to See Trump's Tax Returns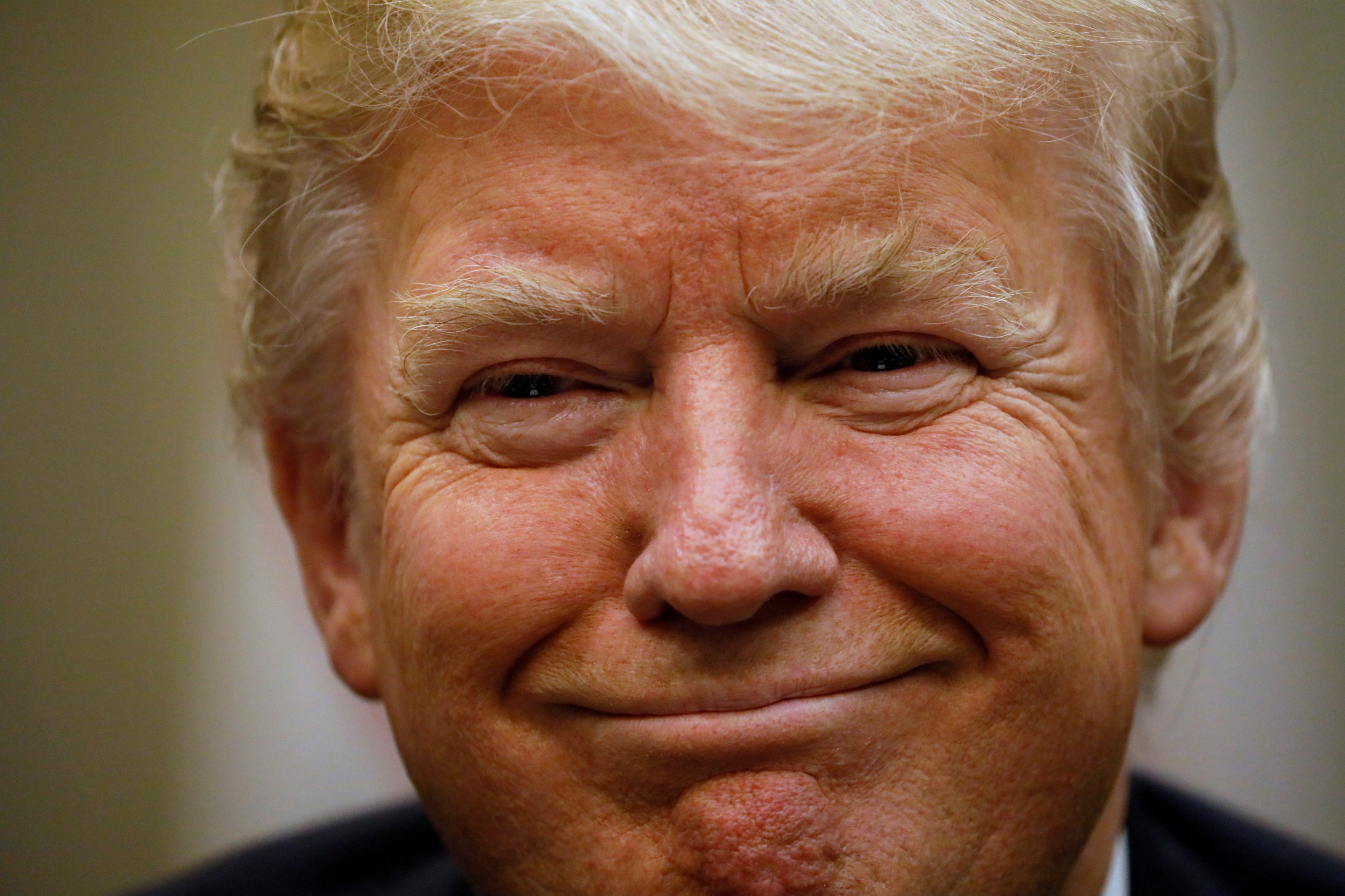 As countless Americans rush to file their taxes before the federal deadline next week, they're also not forgetting the returns they've yet to see from President Donald Trump.
Organizers have planned marches against Trump for Saturday—April 15 is typically Tax Day—during which they'll demand to see the billionaire's tax returns, which he refused to release, breaking a tradition followed by every presidential candidate since Richard Nixon. The demonstrations are planned in multiple cities and are expected to draw significant crowds.
"We need to see Trump's tax returns as a matter of transparency. If we're going into a tax reform debate, we need to know if what Trump wants to do is going to benefit himself, since he tends to do things that help him and not necessarily others," Wes Shockley, an organizer of the New York City march, told NBC News.
A majority of Americans still want to see Trump's tax returns, documents that can help illuminate what people earn, what they own and what they give to charity. A new poll this week from progressive group MoveOn.org conducted by the Global Strategy Group found that 80 percent of Americans—and 64 percent of Republicans—wanted to see Trump's tax returns. A CBS News poll in February found 56 percent of Americans thought it was necessary for the president to release his tax returns.
The Trump administration has repeatedly indicated a release of the president's returns wasn't going to happen.
"The White House response is that he's not going to release his tax returns," adviser Kellyanne Conway said shortly after inauguration.
Throughout Trump's ascendance to the Oval Office, his camp has given a number of reasons for not releasing his returns including, but not necessarily limited to: the billionaire was under audit (which would not prevent a release), people don't care, it's a distraction and that it had already been addressed by Trump and was a dead issue.
MSNBC's Rachel Maddow sparked a firestorm, meanwhile, when she teased in mid-March that she would release Trump's tax returns from 2005. The slow wind-up to a big reveal that didn't illuminate very much ended up angering some viewers who felt the story was over-hyped. The White House responded angrily, calling the release illegal.