Majority of Americans Believe U.S. 'Should be Doing More' in Syria, Poll Finds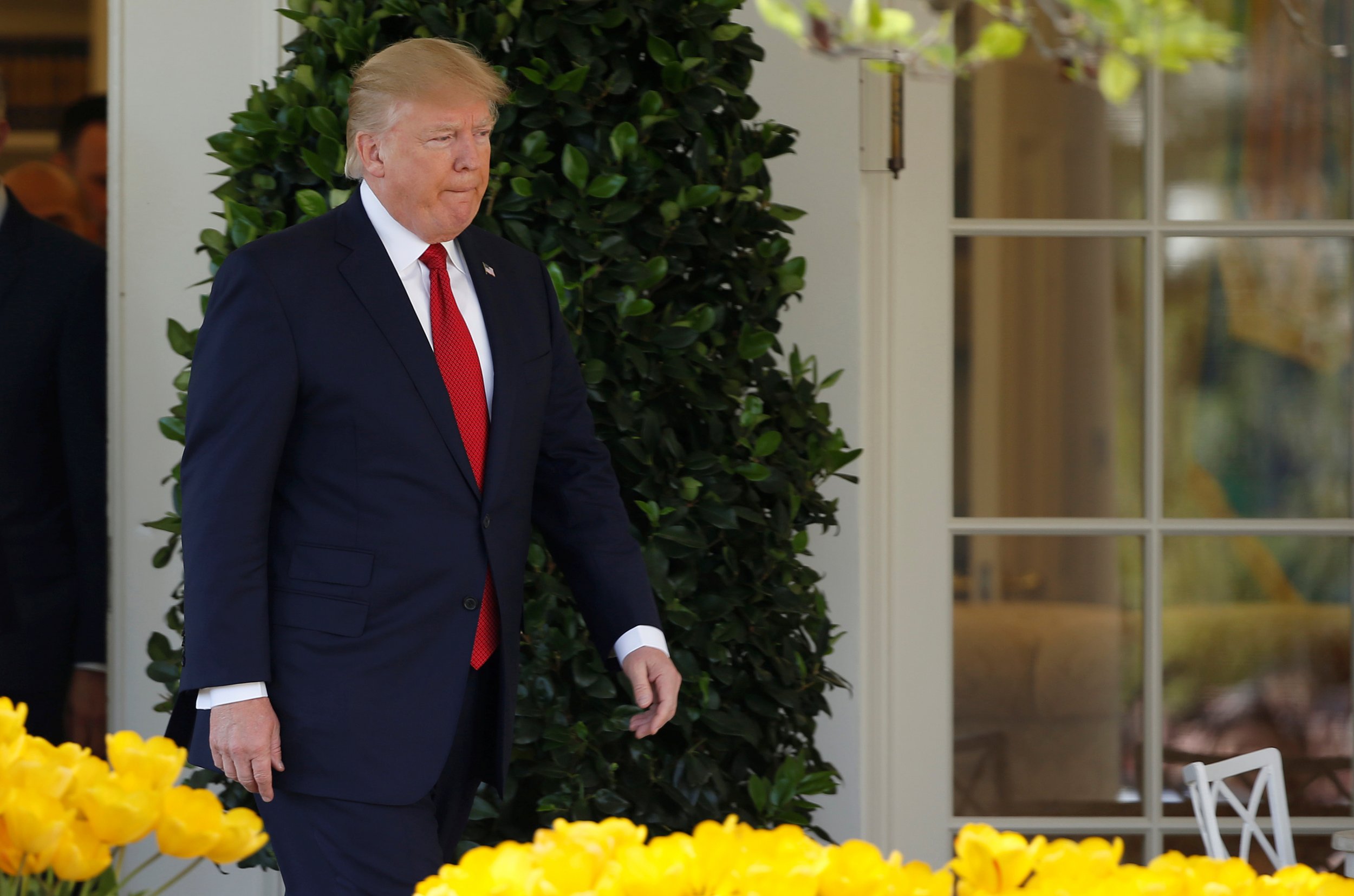 Americans largely believe President Donald Trump should take further action in Syria beyond last week's limited airstrikes, a new poll released Wednesday found.
Sixty-three percent of U.S. voters feel the country "should be doing more to end" Syria's civil war, according to the survey conducted by Morning Consult/Politico. Fifty-seven percent of respondents felt "a lot" or "some" confidence in Trump to handle the situation correctly, compared with 52 percent for Republicans in Congress and 47 percent for the United Nations.
Related: Donald Trump's Approval Rating Relatively Flat After Syria Airstrikes
Multiple factions are involved in the complicated conflict in Syria, including the regime of President Bashar al-Assad, rebel fighters and the Islamic State militant group (ISIS), which has been targeted by both the U.S. and Russia. Hundreds of thousands of people have been killed and millions more displaced.
Given the opportunity to choose which actions to take in Syria, 70 percent of voters wanted the U.S. to levy tighter sanctions, 58 percent supported a no-fly zone, 57 percent back further airstrikes and 56 percent prefer a cyber attack. Other perhaps more aggressive means of engagement in Syria drew significant, if not majority, support. Forty-four percent of Americans supported using U.S. ground troops to fight "Islamic extremists," while 39 percent backed using troops to remove Assad from power, according to the poll.
The Morning Consult/Politico survey was conducted April 6 through April 9 and interviewed 1,988 registered voters online. The poll had a margin of error of plus or minus two percentage points. Its results seem to differ, at least slightly, from surveys released earlier this week.
The Morning Consult poll, for instance, found that 66 percent of Americans supported Trump's decision to launch an airstrike following an alleged chemical attack on civilians carried out by Assad's regime just days prior. A poll from CBS News found that 57 percent of the country supported the bombing, while a Huffington Post/YouGov survey pegged the same figure at 51 percent. The CBS News poll also found that just 18 percent of the country supported sending ground troops into Syria while only 30 percent supported further airstrikes.