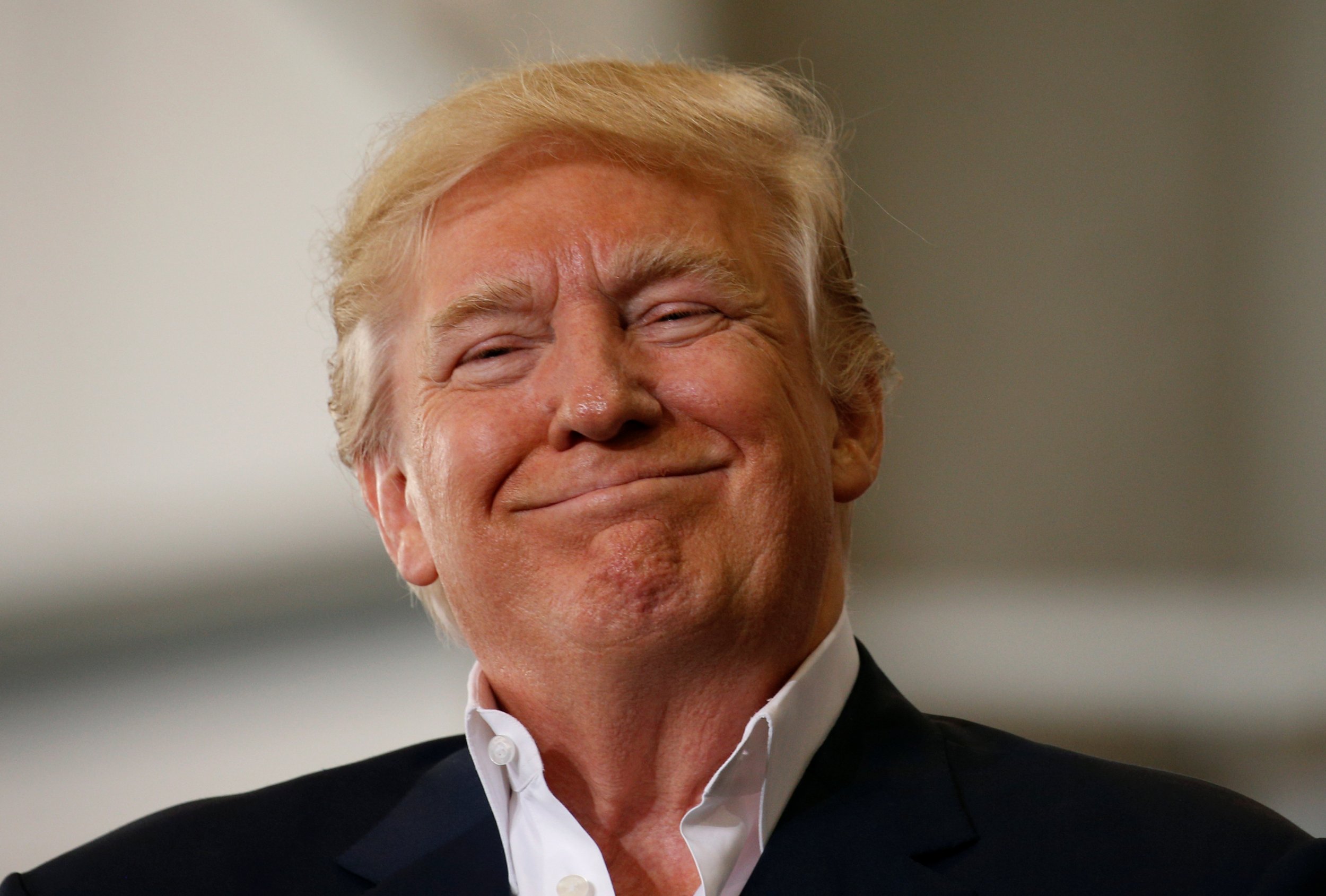 A surging number of Americans want Obamacare to be kept alive, a poll on Thursday showed, indicating that President Donald Trump's flailing efforts to repeal and replace the health care law could be backfiring with the public.
As of now, 62 percent of 2,318 Americans surveyed say they want the Affordable Care Act to remain in place, according to the Reuters/Ipsos poll. That's up from 54 percent in the same survey in January.
The majority of Americans surveyed, 56 percent, said they opposed Trump cutting off Obamacare subsidies, compared to 29 percent who supported his move.
In another question posed to 1,693 participants, nearly 60 percent said Obamacare has been successful in "expanding health insurance coverage in the U.S."
"It was working until now, but a lot of rocks are being thrown at it," a likely Democratic voter Catherine Evans, who is a stay-at-home mom in Silver Spring, Maryland, told Reuters.
Democrats still support the law far more than Republicans, but over 50 percent of voters from both parties said they wanted a "bipartisan group" to improve the healthcare system.
Trump and the GOP failed multiple attempts this year to pass a repeal and replace bill, a process that tore open the divisions within the party controlling Congress.
Earlier this month, Trump terminated subsidies to health insurers that help cover medical expenses for low-income Americans, causing insurers to increase monthly premium charges for the most popular plans by an average of 34 percent for 2018, according to an Avalere Health analysis.
The poll, conducted from October 14 to 23, had a measure of accuracy of 3 percentage points for the whole sample, 5 percentage points for Republican replies and 4 percent for Democrat answers.
About the writer
A Los Angeles native, Jessica Kwong grew up speaking Spanish, Cantonese and English, in that order. Her journalism career started at the San Francisco Chronicle and she has also been a staff writer at the San Antonio Express-News, La Opinión, Time Warner Cable Sports, San Francisco Examiner, and the Orange County Register. Kwong earned her bachelor's degree in Comparative Literature in Spanish and English and Mass Communications from the University of California, Berkeley.