Americans Don't Think Trump is a Genius, But Are Split On If He's Mentally Stable, Poll Shows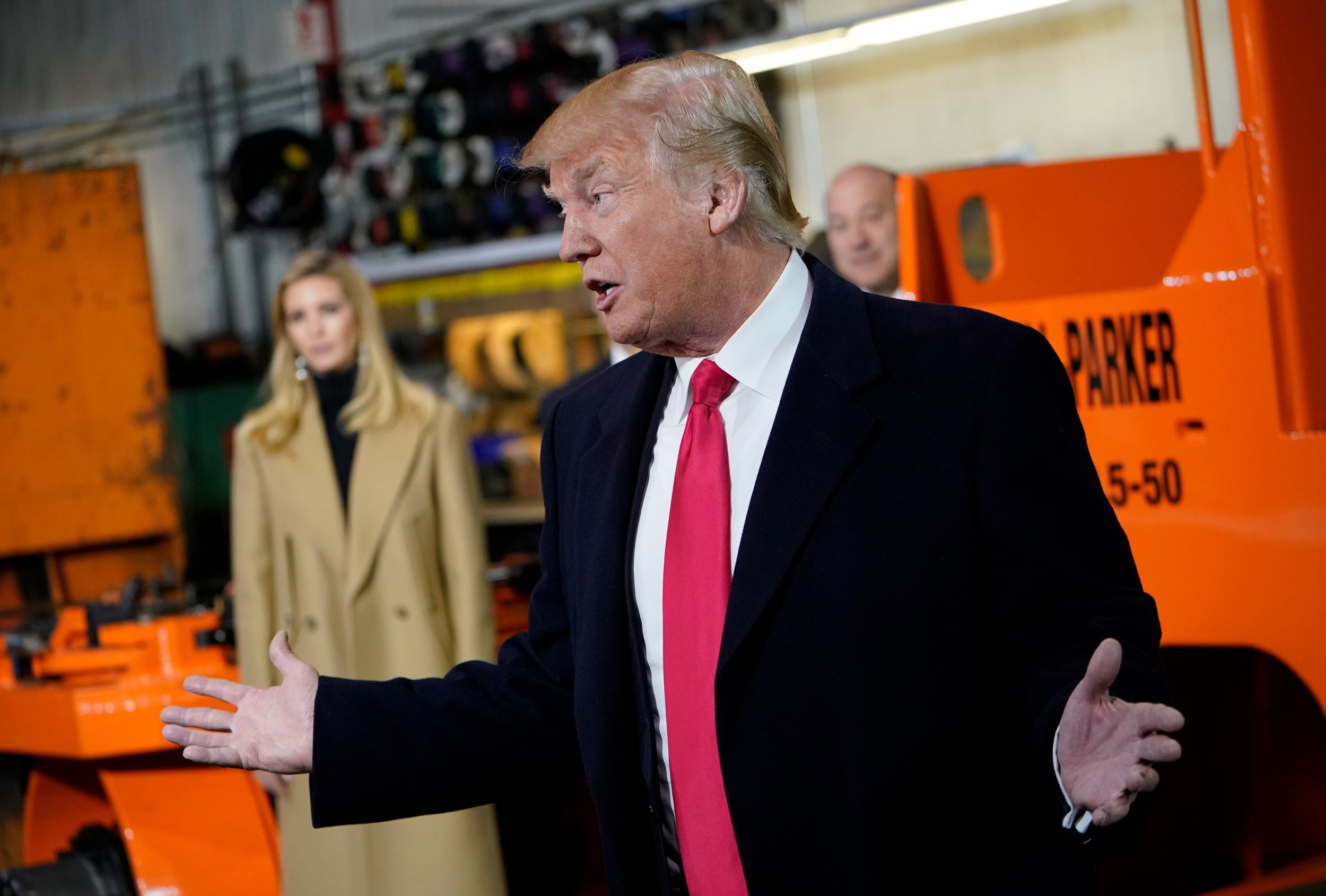 Most Americans do not agree with President Donald Trump's recent claims that he is a "very stable genius."
An overwhelming 73 percent of Americans said they did not think the president was a genius while just 21 percent of respondents in the ABC News/Washington Post poll released Sunday agreed with the president's claims that he is a genius. Trump's physician said last week that he had no concerns about the president's cognitive ability, but the poll showed that Americans were split on their concerns about Trump's mental stability.
48 percent of respondents said they think Trump is mentally stable while 47 percent said they think he is not. Dr. Ronny Jackson conducted President Donald Trump's physical exam on January 12, and included mental function tests at the request of Trump himself.
"I've found no reason whatsoever to think the president has any issues whatsoever with his thought processes," Jackson told reports, saying that he had no concerns about Trump's "cognitive ability" or "neurological function."
The new poll was conducted between January 15 and January 18 and follows a January 6 tweet from President Trump. "I went from VERY successful businessman, to top T.V. Star to President of the United States (on my first try). I think that would qualify as not smart, but genius....and a very stable genius at that!" One year since Trump was sworn into office, his approval rating hovers at just 36 percent, according to the poll.
The president addressed his mental health on social media after the bombshell Michael Wolff book Fire and Fury: Inside the Trump White House contained claims that the president had trouble remembering friends.
Amid worries about the president's mind, lawmakers invited Yale School of Medicine psychiatrist Dr. Brandy Lee to Washington for briefings about Trump's mental state in December. Lee told POLITICO "We feel that the rush of tweeting is an indication of his falling apart under stress. Trump is going to get worse and will become uncontainable with the pressures of the presidency."
Lee was the editor of a book containing the testimonials of 27 psychiatrists and experts about the president's mental health titled The Dangerous Case of Donald Trump. After Trump's physical, Lee penned an op-ed with attorney Norman Eisen published in USA TODAY on Friday. They wrote that there are "ample indicators" that additional in-depth testing is necessary since Trump only received a brief cognitive screening.
But some of Lee's colleagues have openly criticized her, accusing her of breaking the Goldwater rule, an American Psychiatric Association rule that says it is unethical to give a professional medical opinion about public figures they haven't formally examined.