Americans Trust Robert Mueller More Than Donald Trump on Russia Collusion Claims: Poll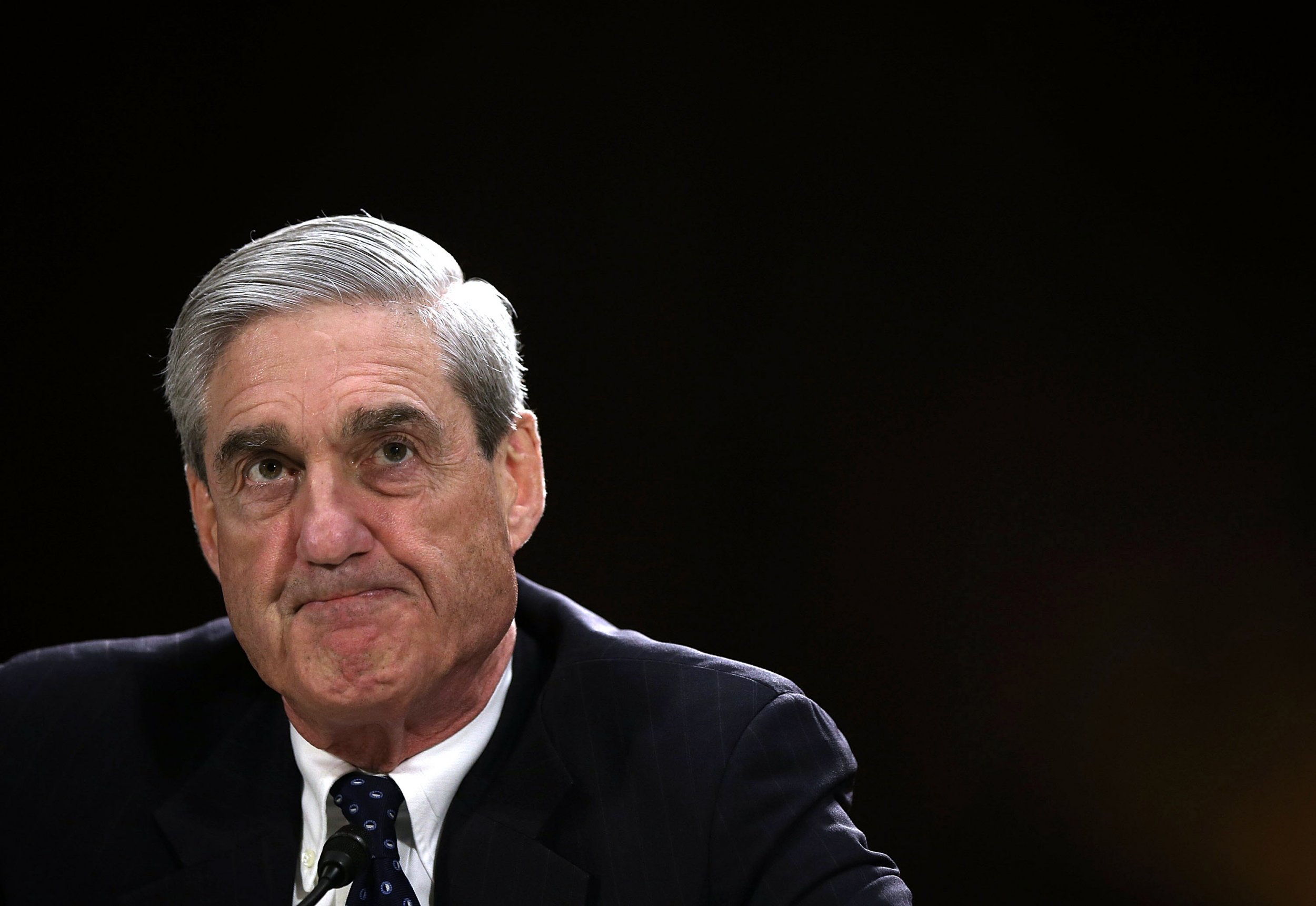 A majority of Americans find special counsel Robert Mueller's investigation more trustworthy than President Donald Trump's denials that his campaign helped Russia interfere in the 2016 election, according to a new poll.
Of the 1,000 registered voters surveyed for a USA Today/Suffolk University poll released Tuesday, 58 percent said they have a lot or some trust in Mueller's investigation being fair and accurate.
Meanwhile, 57 percent said they have little to no trust in Trump's denials that his campaign colluded with Moscow's election meddling, while 24 percent said they had "a lot" of trust in Trump's claims.
The poll, conducted last week, has a margin of error of plus or minus 3 percentage points.
On February 16, a federal grand jury indicted 13 Russians on charges of election fraud for their role leading a three-year misinformation campaign against the U.S. Approximately 75 percent of those surveyed said they take charges from Mueller's investigation seriously.
Following the indictment, Trump sent out a series of tweets insisting there was "no collusion" between his campaign and the Kremlin. "The results of the election were not impacted," he wrote.
Early last year, America's key intelligence agencies issued a report that said Russian intelligence was also involved in hacking and stealing emails from America's political parties in an effort to hurt Hillary Clinton's candidacy and help Trump.
Related: Mueller could use Trump lawyer Cohen to 'take down' president, former campaign aide says
The new poll, however, found that Americans are split on whether Russian meddling had an impact on the election's result. Approximately 42 percent of respondents said Russian meddling affected the outcome. Another 44 percent said it had no impact.
Trump has called Mueller's probe a politically motivated "witch hunt" concocted by the Democrats to hurt his presidency because they lost the election.
The impact of the president's claims on Americans' perception of the FBI and Department of Justice emerged in a Reuters/Ipsos poll released at the beginning of this month. It found the country divided sharply along party lines about whether the DOJ and FBI are working to delegitimize the president.
A 73 percent majority of Republicans agreed that "members of the FBI and Department of Justice are working to delegitimize Trump through politically motivated investigations," the poll found. Yet three out of four Democrats believe that "members of the Republican Party and the White House are working to delegitimize the FBI and DOJ in the investigation of Russian tampering in the 2016 presidential election."
The findings of the latest poll track with attitudes toward Mueller's investigation revealed in a Marist College poll conducted earlier this month.
It found that 52 percent of its 1,012 respondents believe Mueller's investigation will be fair, while 28 percent said its findings will be unfair. Attitudes were also split sharply down party lines in this poll.
On Monday, Trump's daughter and senior adviser Ivanka Trump told NBC News that "there was no collusion" and that she believes Mueller's investigation will be fair and "reach that same conclusion."