Americans Trust the Police More Than the Church: Study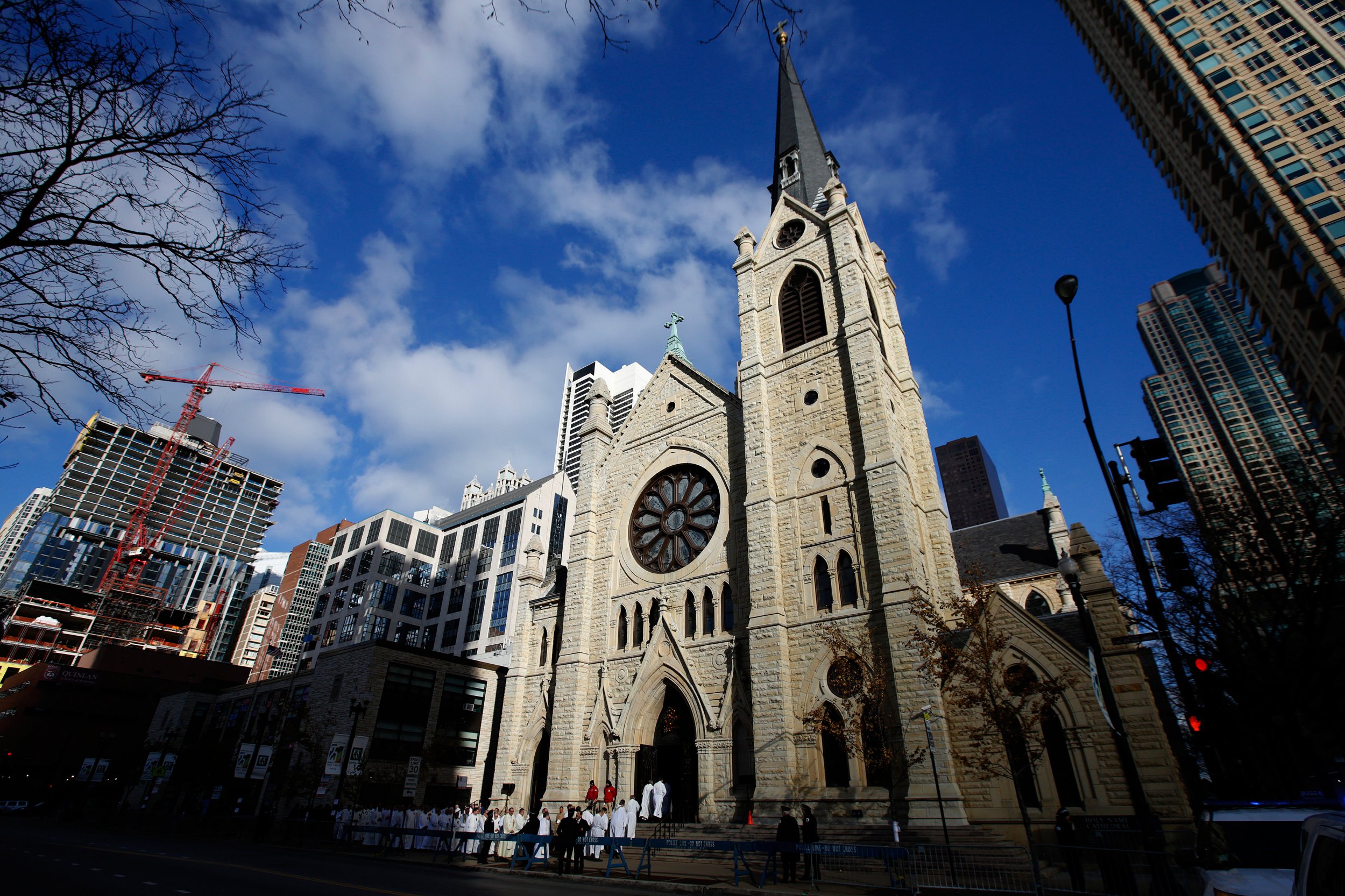 Confidence in organized religion is at an an "all-time low" among Americans and the church has fallen in a ranking of the country's most trusted institutions, according to new polls.
Only 42 percent of Americans now have a "great deal" or "quite a lot" of confidence in organized religion and the church, according to the Gallup poll. The church stands behind the military, small business and the police in a list of institutions in which Americans have the most confidence; but Americans do still trust the church more than the medical system, Congress and the media, Gallup said in a separate poll on Monday.
While confidence among Protestants fell to a new low this year, at 51 percent, confidence among Catholics, also at 51 percent, has reached a "steadying after more than a decade of varying confidence" that dropped as low as 39 percent in 2007, said Gallup. The popularity of Pope Francis, who has made an effort to hold accountable those within the church who commit sexual abuse, is one reason Catholics have regained some confidence in the church, said Gallup.
"Poor behavior on the part of some religious leaders has caused serious self-inflicted wounds for the church and organized religion—damaging its image among Protestants and Catholics as well as many non-Christians," said Gallup.
Americans' confidence in religion was at its peak in the mid-1970s, reaching a peak of 68 percent, according to Gallup. Confidence has fallen dramatically beginning in the 1980s, when a series of sex abuse scandals hit the Catholic Church, said Gallup.
Non-Christians and non-religious Americans had even lower levels of confidence in the church. Fifty percent of non-Christians and the non-religious had "very little" confidence in organized religion, while only 10 percent had a "great deal" or "quite a lot" of confidence. More than a fifth of Americans are unaffiliated with any religion, with the number jumping to 22.8 percent in 2014 from 16.1 percent in 2007, according to a study from the Pew Research Forum published in May. The number of Americans involved with non-Christian faiths increased to 5.9 percent in 2014, according to the study.
Gallup polled 1,527 adults ages 18 and over living all all 50 states and the District of Columbia between June 2 and June 7, 2015. The poll's margin of error is plus/minus 3 percentage points.