Americans Trying to Enter North Korea Are Getting Deported by South Korea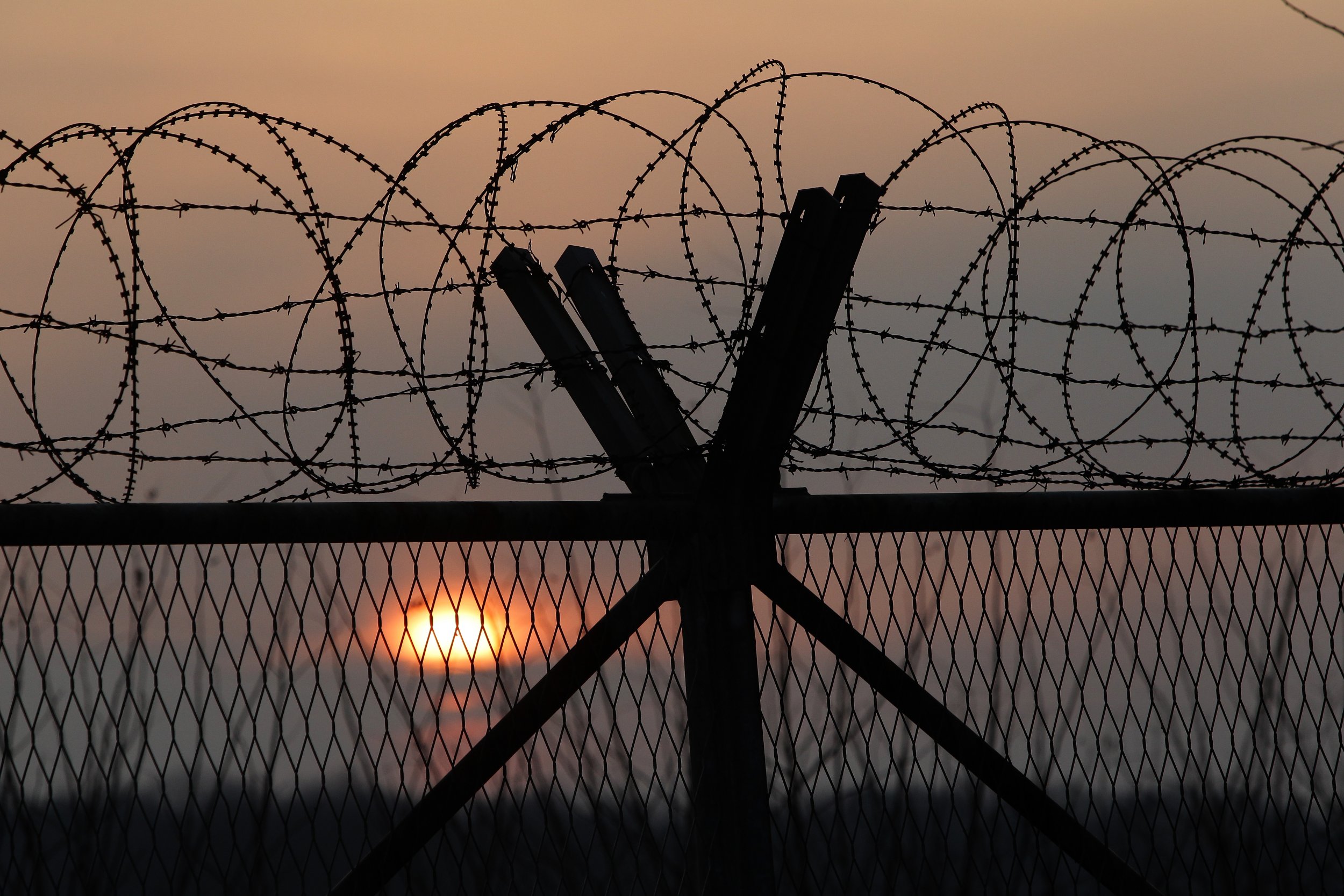 An American citizen unaffiliated with the U.S. government who reportedly tried to cross the mine-filled demilitarized zone into North Korea will be deported by South Korea.
A South Korea resident saw Lawrence Bruce Byron walking into a restricted area near the DMZ on Monday and called the South Korean army, which arrested him. Byron will be deported to the U.S., The Wall Street Journal reported on Wednesday.
A South Korean law allows the country to deport foreigners if they pose a threat to security or public interest, an immigration officer at the Gyeonggi Bukbu Provincial Police Agency told the Associated Press. It is unknown when South Korea will deport Byron because a privacy policy shields individuals' arrival and departure records.
Byron, who is in his late 50s and is from Louisiana, told authorities that he had done online research on ways to get into North Korea prior to arriving in the South, and that he didn't know it is illegal to enter the DMZ without permission from the Seoul government, according to South Korea's semiofficial Yonhap news agency.
He said his motive for trying to cross into North Korea was to forge peace between the U.S. and Pyongyang, which continue to fire off threats of a nuclear attack.
Military and intelligence officials who interrogated Byron reportedly did not suspect he was psychologically disturbed. A U.S. Embassy official met with Byron, who was said to appear to be healthy.
The Civilian Control Line, where Byron was arrested, is just below the DMZ, a heavily guarded buffer between the North and the South. The DMZ is considered one of the most dangerous borders in the world. The North and South technically are at war because no peace agreement was signed after the 1953 Korean War armistice.
It is unusual for U.S. citizens to attempt to sneak into North Korea from the South. The last reported case occurred in 2014, when a 29-year-old computer repairman from Texas tried to swim across a river to North Korea in an attempt to meet with Kim Jong Un before being arrested by South Korean soldiers.
More Americans have been arrested trying to enter North Korea illegally from China.
The Trump administration imposed a travel ban on North Korea on September 1 after American student Otto Warmbier died following his detention there.
On the day Byron was arrested, North Korean troops in the same area of the DMZ fired at a comrade who tried to escape to the South.
"There are no unusual signs in the North Korean military, but we are increasing alertness against the possibility of North Korean provocations," South Korean authorities said in a statement at the time.
North Korean soldiers rarely attempt defection—the incident was the first in a decade and the last prior recorded instances were in 2007 and 1998.