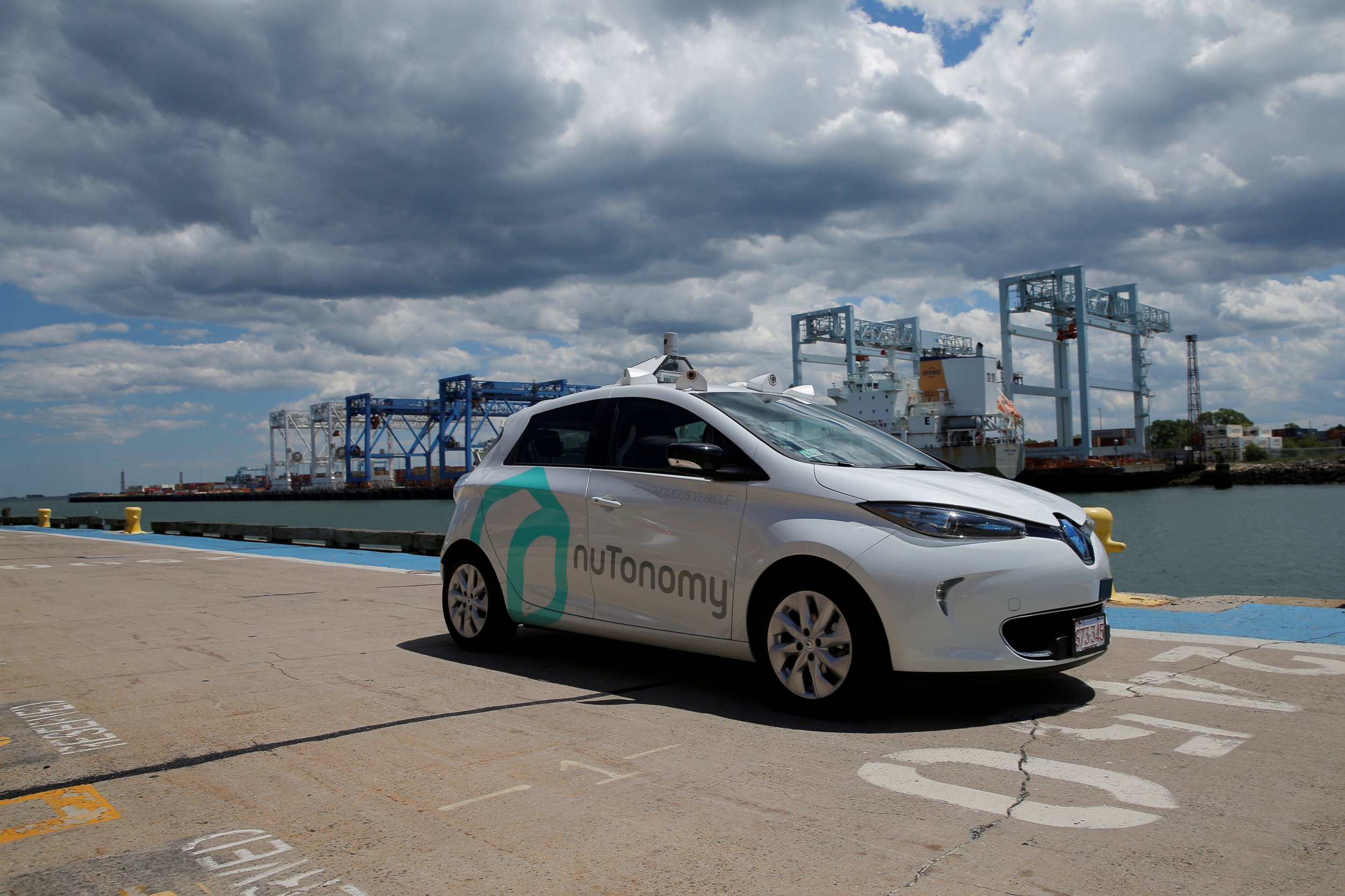 Americans want to put the brakes on Congress as it races ahead to allow driverless cars to be built without human controls.
Eighty-seven percent of Americans want self-driving cars to always have humans inside who can take control in emergencies, according to a new study by Pew Research Center. Meanwhile, Congress is moving ahead to allow cars to be built without any human controls and prevent states from restricting the technology.
"Americans express more worry than enthusiasm about coming developments in automation – from driverless vehicles to a world in which machines perform many jobs currently done by humans" read the report on the survey, called "Automation in Everyday Life."
Eighty-seven percent want a "requirement that all driverless vehicles have a human in the driver's seat who can take control of the car in the event of an emergency," the study read, while 53 percent favor that "strongly." And 83 percent of Americans want driverless vehicles to have dedicated lanes.
Still, many Americans — 40 percent — said they're excited about the industry. And 44 percent said they would ride in a driverless vehicle — high, considering that they aren't publicly available yet.
But legislation seems to be swerving away from public sentiment. The bill, which passed the Senate Commerce, Science and Transportation Committee Wednesday and is headed for a full Senate vote, allows self-driving cars to be sold without steering wheels or human controls. And it limits states from doing anything about that.
Proponents, who have lobbied heavily for the de-regulation of the industry, say it's an important advance in technology that would make roads safer — fewer tired, drunk or distracted drivers. Opponents say there aren't enough safeguards, and that there are dangerous possibilities for the technology to malfunction.
Senator Richard Blumenthal (D-Conn.) sponsored amendments for the final bill to require manufacturers to disclose safety analysis of driverless cars vs. human drivers, and limit the number of vehicles manufacturers can sell each year that are exempt from federal safety standards. For an increase in exemption caps, manufacturers must prove that exempted vehicles are equally as safe as current vehicles. Blumenthal also wants to "incorporate...consumer safeguards that make sure a human operator can take manual control of an autonomous vehicle in the event of an emergency," he said in a release.
The technology is still new, and Audi is one of the first car manufacturers to announce plans to release an autonomous car to the public in 2020. Google began to develop the cars in 2009, and is in a legal battle with Uber this year after a former Google engineer allegedly brought trade secrets about the technology to his new job at Uber.
Despite the impressive technology — the sensors, radar and camera as safety measures, and the advantage over distracted human drivers — the cars have malfunctioned and caused deaths since their inception. GM reported six crashes in September in California. In 2016, a man traveling in a self-driving Tesla in Florida was killed in an accident when the car failed to apply its brakes; Tesla said the car didn't notice the white side of a tractor-trailer against a brightly lit sky. Uber temporarily suspended its driverless car services when one vehicle crashed in Arizona, which has been lax about regulating the industry from the beginning.
But once manufacturers work out kinks and malfunctions, the technology has the chance to actually improve safety. Some 90 percent of car accident deaths each year are caused by human error, experts have said.
"Driven by artificial intelligence, these vehicles will not make errors of judgment the way a human driver does," Hussein Dia, an engineer at the Swinburne University of Technology in Melbourne, said in a September seminar. "They will not drink and drive. They will not fall asleep behind the wheel. They will not get distracted by playing Pokemon Go."
Machines also calculate millions of variables far faster than the human brain.
The bill wouldn't apply to the trucking industry, or vehicles over 10,000 pounds, though some have pushed for it.
The Pew study surveyed 4,135 adults in the U.S. between May 1 and 15, 2017, by randomly selecting and recruiting them from landline and cellphone random-digit-dial surveys. The participants then answered questions in a web survey.