Most Americans Want Donald Trump to Cooperate with Impeachment Inquiry: Poll
Almost two thirds of Americans believe the Trump administration should cooperate with the Democrat-led impeachment inquiry, according to a new poll.
The survey of 2,495 Americans between October 8-11 by CBS News and YouGov found that 63 percent believed that President Donald Trump's White House should cooperate with the impeachment probe, while 37 percent opposed the idea.
It also found that a combined 53 percent majority of Americans "strongly" or "somewhat" approved of the Democratic Party's decision to start an impeachment inquiry, while a combined 46 percent "strongly" or "somewhat" disapproved.
A further majority of 69 percent of polled Americans said they were paying "a lot" or "some" attention to the House's unfolding impeachment probe, while 57 percent said Trump's dealings with Ukraine were "something that few or no other presidents have done with foreign countries."
More than six in ten (61 percent) of those polled recognized that a U.S. president asking another country for help with "campaigns and political efforts" was something they "should not" do.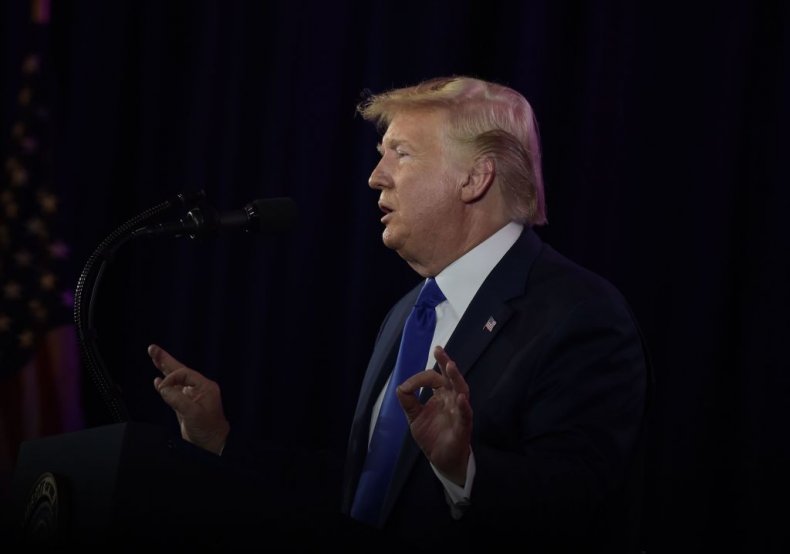 But not all of the poll's findings came up positive for Democrats, with most voters not yet convinced that President Trump should be impeached and viewing the inquiry as a secondary issue.
When asked if Donald Trump deserved to be impeached over the Ukraine scandal, based on what they had heard or read so far, 38 percent said that he did not deserve to be impeached, 20 percent that it was too soon to say, and 42 percent thought he should be removed from office.
40 percent described the impeachment inquiry as "a political distraction," 20 percent thought it was serious but "not serious enough to get in the way of getting things done," while 38 percent agreed it was "A critical matter that needs to be prioritized."
On the question of whether Donald Trump's actions concerning Ukraine, such as his infamous July phone call with Ukrainian President Volodymyr Zelenskiy, were proper and legal, 44 percent considered his actions to be illegal. The remaining 56 percent were split between believing his behaviour was proper (29 percent) and improper, but legal (27 percent).
The question of legality was one that proved highly divisive, according to the CBS News poll, with more than eight in ten Democrats considering his actions illegal while just 7 percent of Republicans held the same view.
Republican voters were also unsurprisingly keen for GOP representatives in Congress to defend Trump over the Ukraine affair. A sizeable 70 percent urged congressional Republicans to defend the president, compared to just 3 percent of Democrats.
The latest national poll on impeachment was published Sunday—the end of a highly fractious week that saw the Trump administration refuse to cooperate with the impeachment inquiry launched by House Speaker Nancy Pelosi last month while Democrats subpoenaed documents and witnesses.
One of the subpoenaed witnesses, U.S. Ambassador to the European Union Gordon Sondland, revealed he would defy a State Department block on cooperation with the inquiry to testify before the probe on Thursday behind closed doors.