Americans Became Wealthier Under Donald Trump, Census Finds
Americans became richer and more multicultural in the years between 2016 and 2020, according to data released by the U.S. Census Bureau.
In the span of these years, ​​which were marked by Donald Trump's presidency, the American Community Survey (ACS) reports that the median household income across the U.S. increased to $64,994, compared to about $58,844 reported between 2011 and 2015.
Such an increase was reported by 48 states and the District of Columbia, while the median household income didn't change in Wyoming and Puerto Rico.
Only one state—Alaska—suffered a plunge in median household income.
More significantly, no state got poorer during this five-year period.
Compared to 2011-2015, the overall poverty rate across the country went down to 12.8 percent from an initial 15.5 percent, and only in Alaska did it remain unchanged.
The Census Bureau's survey also found that the U.S. became a more multicultural society in these five years.
The survey found that Americans also became more racially diverse between 2011-2015 and 2016-2020, with the Latino population growing at a faster rate than any group from any other background.
While only 3.32 percent of people identified as belonging to two or more races between 2011 and 2015, the percentage grew to 5.17 between 2016 and 2020.
Even more people—7.24 percent of respondents—identified as belonging solely or in part to "some other race" (any identity outside of Black/African American, Asian, American Indian/Alaska Native and Native Hawaiian/Pacific Islander), compared to 5.5 percent in the previous survey.
The Hispanic and Latino population grew from 17.13 percent in 2011-2015 to 18.2 percent in 2016-2020.
The population of those identifying as solely Black or African American was unchanged at 12.25 percent, while the number of people identifying as Asian increased from 5.13 percent to 6.8 percent.
Overall, according to the 2020 census, the multiracial population across the U.S. grew from a total of 9 million in 2010 to 33.8 million in 2020—a 276 percent increase.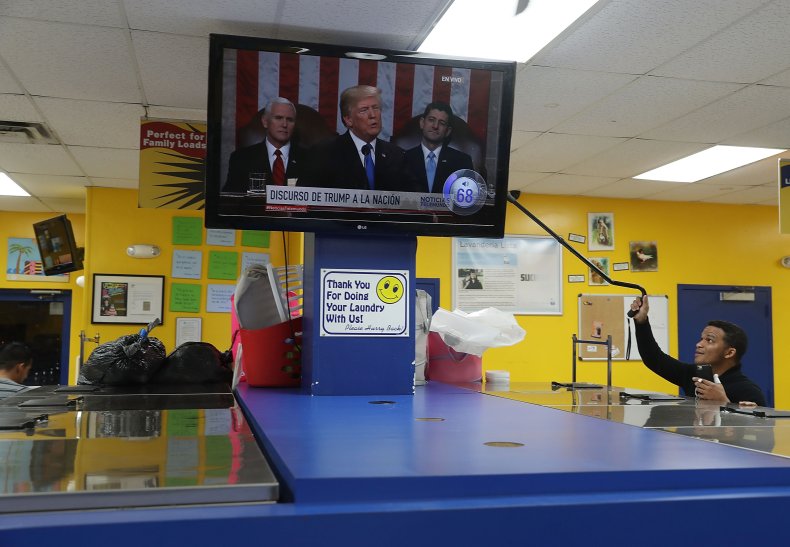 But the Census Bureau admits that this increase doesn't necessarily equal an actual demographic change across the country. It mostly, the survey admits, could be due to the fact that the way of understanding people's backgrounds and origins have changed significantly since the last statistics were collected.
The Census changed the way it identifies people at the beginning of 2020, "based on extensive research and outreach over the past decade."
White people remain the vast majority in the country, with 204.3 million people identifying as solely white and an overall 235.4 million people identifying as white, even when in combination with another racial background.
The population of people identifying as solely white decreased by 8.6 percent since 2010.