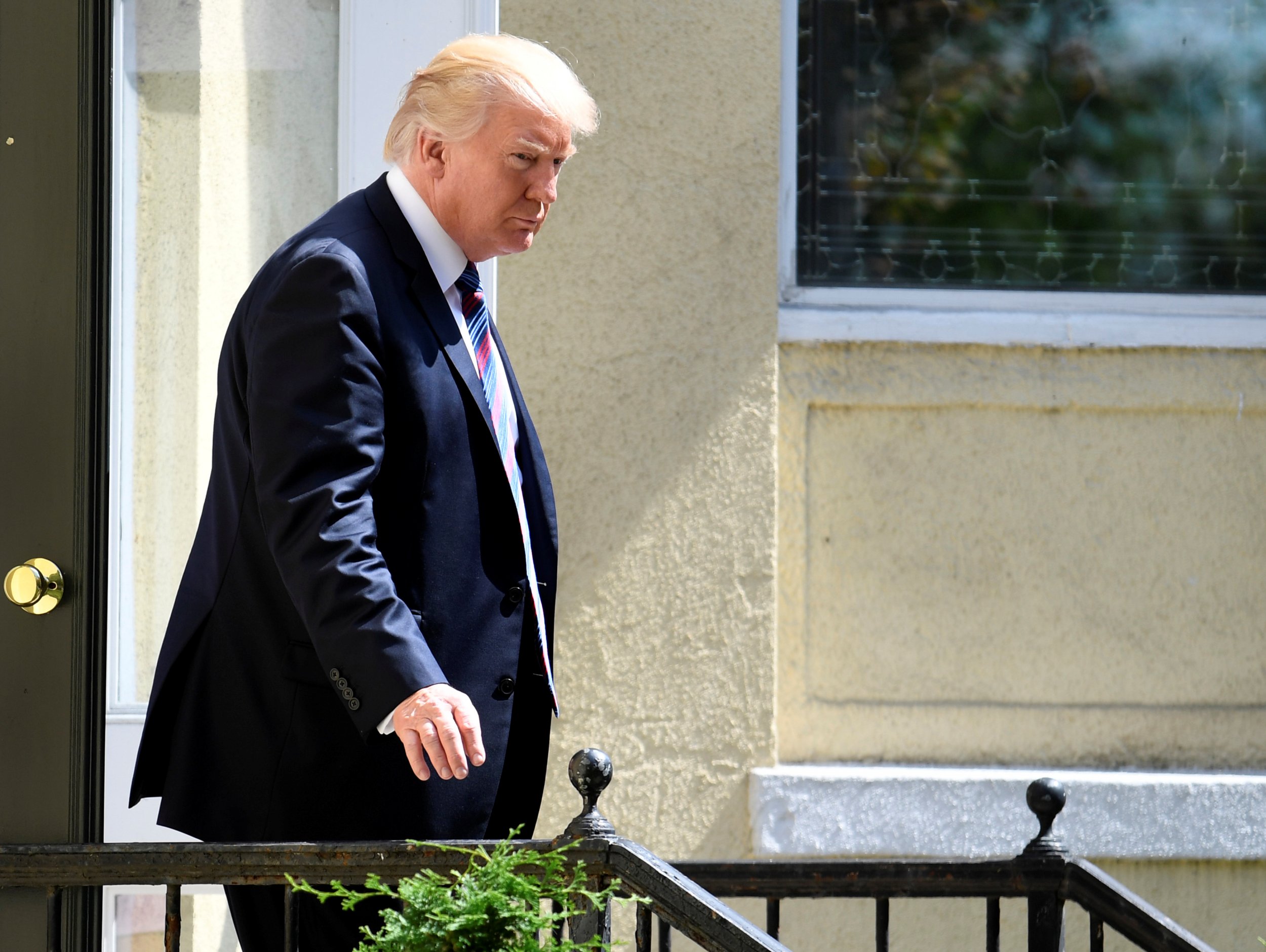 Almost a quarter of Americans who voted for both former President Barack Obama and the incumbent president, Donald Trump, are not pleased with the current leader's performance, according to a new poll.
Trump is losing support among a group of voters who backed both himself and Obama, with 22 percent stating they disapprove of the president's performance, compared with 9 percent of voters who backed just Trump, the survey from the Democracy Fund Voter Study Group found.
The July survey interviewed 5,000 respondents who had also been interviewed about their views in 2011 and 2012. It found the Obama-Trump voters felt different about the president than those Trump supporters who had not previously backed the Democrat.
In addition, of the voters who backed both the current and former president, 16 percent said they regretted casting their vote for Trump, compared with 6 percent of regular Trump voters.
Of the voters who ticked the box for Obama in 2012 and Trump in 2016, the majority continue to back the president (70 percent), but the survey shows they are more likely to experience regret at casting a vote for Trump or disapprove of his job performance than most Trump voters.
"Very few voters regret the choices they made in 2016, but Obama-Trump voters are a notable exception," the Democracy Fund said of the poll results.
The Democracy Fund Voter Study Group found those most likely to disapprove of the president's job performance were voters who backed Hillary Clinton for president, with 96 percent of them disapproving of Trump.
The poll also showed that American voters' views on the nation have changed depending on whom they voted for, with many more Trump voters feeling the country is on the right track (49 percent) and that the economy is improving (48 percent) than Clinton voters.