Americans Will March in the Streets in 48 U.S. States If Trump Fires Robert Mueller
Americans are planning to protest across the United States Monday if President Donald Trump moves to fire Russia investigation special counsel Robert Mueller in the wake of his probe's first arrest.
"Nobody Is Above the Law" rallies have been organized in multiple cities in 48 states by the group MoveOn.org, a progressive political action group, set to begin if and when Mueller is fired.
The group argues that it "would be a constitutional crisis for our country" if Mueller is dismissed, in an announcement about the rallies on its website.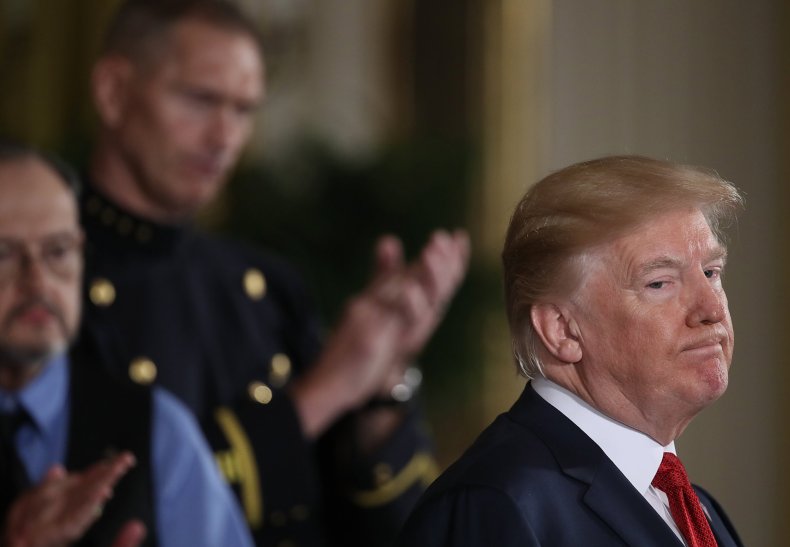 As early as Monday, Mueller's team is set to make its first arrest in the investigation into whether Trump campaign officials or associates worked with Russia to interfere in the 2016 election, according to CNN and The Wall Street Journal.
Last Friday, a federal grand jury in Washington approved the charges, which are under seal on orders from a federal judge.
Trump urged Republicans to "DO SOMETHING!" about Mueller's investigation on Twitter Sunday, calling it a "Witch Hunt" that is "bad for our country." The president, however, did not specify what he wanted Republicans to do.
"All of this 'Russia' talk right when the Republicans are making their big push for historic Tax Cuts & Reform. Is this coincidental? NOT!" Trump wrote.
In August, Trump said he had no plans to fire Mueller, but wanted the investigation and related probes in the House and Senate to wrap up quickly.
Read more: Hillary Clinton accused of 'treason' by Sebastian Gorka on Fox News' 'Hannity'
Trump has repeatedly called the investigation a "hoax" and a political witch hunt cooked up by the Democrats because Hillary Clinton lost the election. Many Republicans have disagreed with his assessment, including members of his cabinet.
In January, America's key intelligence agencies—including the FBI and CIA—issued a report that found the Kremlin conducted a misinformation and hacking campaign against American political parties to help Trump win.
"Rule of law in America is about to be tested," warned Tom Malinowski, former Assistant Secretary of State for Democracy in the State Department, on Twitter Sunday. "Time is now for Congressional [Republicans] to be clear that they won't tolerate undermining Mueller," wrote Malinowski, who is currently running for Congress in New Jersey as a Democrat.
"That's why we're preparing to hold emergency around the country in the event they are needed," wrote MoveOn.org on its website. "Our response in the minutes and hours following a power grab will dictate what happens next, and whether Congress—the only body with the constitutional power and obligation to rein Trump in from his rampage—will do anything to stand up to him," the group wrote.
"There's no overstating the threat to our Republic if Mueller is fired," wrote Walter Shaub, former director of the United States Office of Government Ethics, on Twitter Sunday.
After news of the indictment broke last Friday, conservative commentators called for Mueller to step down from the investigation, stating he has a conflict of interest because he is also investigating whether Trump obstructed justice by firing former FBI director James Comey. Comey succeeded Mueller, a Republican appointed by George W. Bush, who headed the FBI from 2001 to 2013. Comey was leading the Russia investigation until Trump fired him on May 9.
"The federal code could not be clearer—Mueller is compromised by his apparent conflict of interest in being close with James Comey," Rep. Trent Franks, an Arizona Republican, said in a statement to Fox News Friday. "The appearance of a conflict is enough to put Mueller in violation of the code," he said, adding "all of the revelations in recent weeks make the case stronger."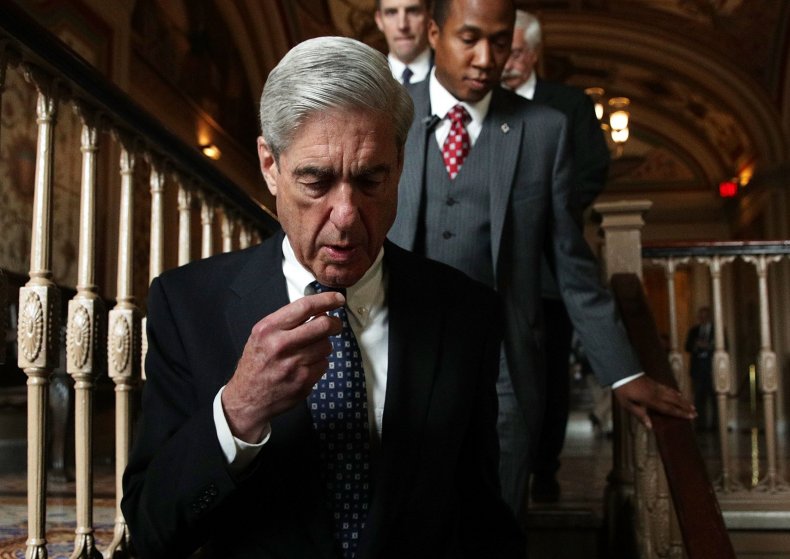 Bipartisan bills in both the House and Senate have sought to protect Mueller from being unilaterally dismissed by the president.
Under current Department of Justice rules, a special counsel can be removed by the president only under accusations of misconduct, dereliction of duty, incapacity, conflict of interest or another good cause, such as a violation of departmental policies.
Legal experts have argued that firing Mueller would provoke a crisis in American institutions, and Mueller could argue that he was wrongfully dismissed in court. Trump could circumvent all this by issuing an executive order.
"I would predict massive resignations within the DOJ and White House, among other places, if he does that," wrote Harvard Law professor Jack Goldsmith, a former assistant attorney general and special counsel to the Department of Defense, in a blog post on the issue in June.
Individual Americans also plan to push back if Trump takes action against the special counsel.
"If Mueller is fired tomorrow, we will stand up and say 'No one is above the law,'" wrote Renato Mariotti, a candidate for Illinois Attorney General, on Sunday, indicating he will be at one of the MoveOn rallies. "Be ready to join us if needed."