While the alleged affair with adult film actress Stormy Daniels might be a story made to dominate the tabloids, Americans are actually far more concerned about the prospects of President Donald Trump firing special counsel Robert Mueller, according to a new poll this week from Quinnipiac University.
Sixty-nine percent of voters told Quinnipiac that the president should not fire Mueller, who is tasked with investigating the president, his associates and their connections with Russia. Just 13 percent said he should fire the special counsel.
Even among Republicans, folks want Mueller to be allowed to finish his investigation. A solid majority, 55 percent, said he should not be fired, while just 22 percent said he should.
"American voters in huge numbers, including a majority of Republicans, tell President Donald Trump: Keep your hands off Special Counsel Robert Mueller," Tim Malloy, assistant director of the Quinnipiac University Poll, said in a statement.
Trump has criticized Mueller with semi-regular "witch hunt!" tweets. The New York Times reported this week that he sought to fire the special counsel in December but eventually did not do so after his lawyers learned reports about Mueller subpoenas gathering information about his business dealings were incorrect. Speculation that Trump would take the drastic action of firing Mueller gained further steam after the president tweeted "Attorney–client privilege is dead!" and "A TOTAL WITCH HUNT!!!" on Tuesday after the FBI raided the office and home of his lawyer Michael Cohen the day prior.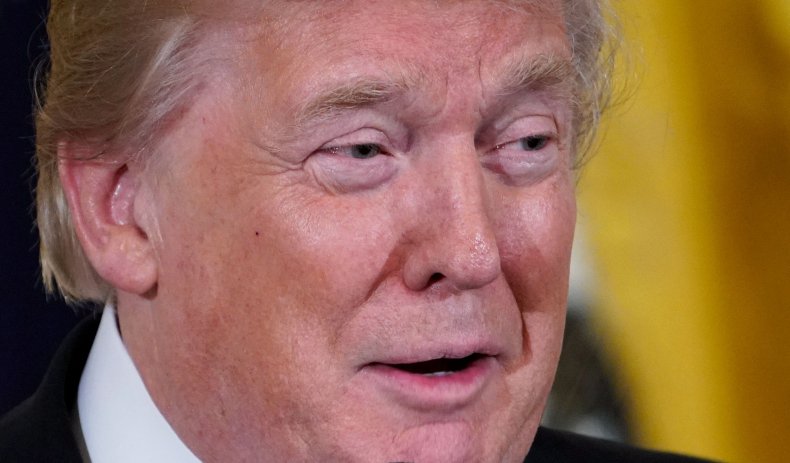 In comparison to Mueller potentially being fired, very few people cared about Trump's alleged 2006 affair with Stormy Daniels. Seventy-three percent of voters said it was not an important issue, according to the Quinnipiac University poll released Tuesday. Despite that result, nearly 60 percent of voters told Quinnipiac they believed the president knew his lawyer paid Daniels $130,000 to stay quiet ahead of the election and 58 percent of voters said they believed the affair happened.
"Yes he did it. No we don't care," Malloy said in a statement regarding voters' attitudes toward the alleged Daniels affair. "A big yawn from voters on Stormy Daniels, President Trump and the payoff."
The Quinnipiac survey interviewed 1,181 voters via phone from April 6 through April 9 and had a margin of error of plus or minus 3.4 percentage points.