Americans Are Worried About North Korea, Polls Find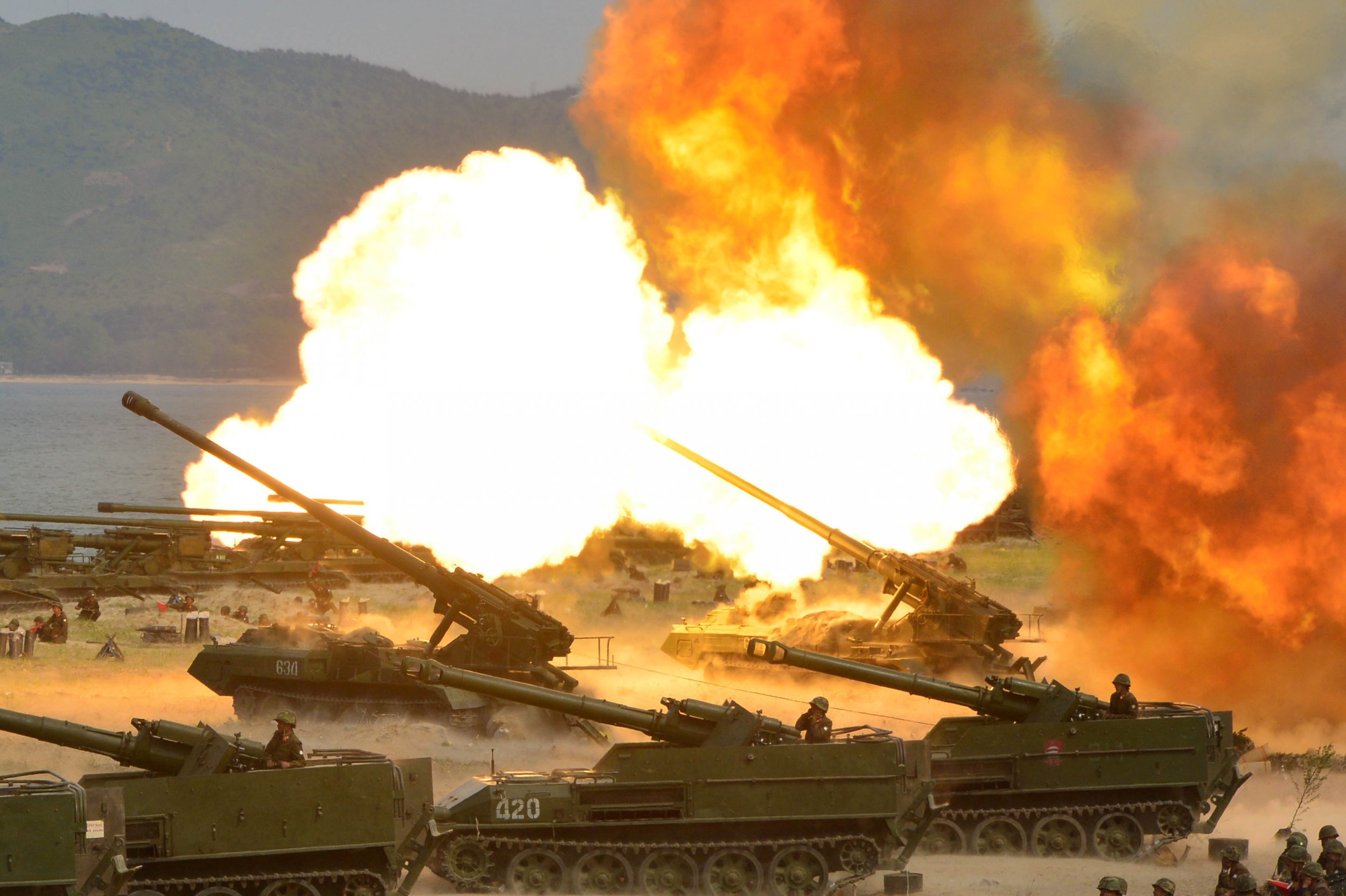 Americans are worried by the tensions that have ramped up between North Korea and the United States under the administration of President Donald Trump, two new polls this week indicated.
Thirty-seven percent of Americans think North Korea is an "immediate threat," a new CNN/ORC poll found, while 49 percent view it as a "long-term threat" and 13 percent see the country posing no threat at all.
A new poll this week from Fox News, meanwhile, found that 38 percent of registered voters felt North Korea posed "the greatest immediate threat to the United States." That was higher than every other option in the poll, including the so-called Islamic State group (ISIS), at 25 percent; Russia, at 18 percent; China, at 5 percent; and Iran, at 4 percent.
Trump hinted in a Reuters interview published Thursday that he's open to the possibility of engaging in military conflict with North Korea, a nation that has regularly threatened the U.S. and its allies with nuclear annihilation.
"There is a chance that we could end up having a major, major conflict with North Korea. Absolutely," he told the news service in the Oval Office.
"We'd love to solve things diplomatically but it's very difficult," Trump added.
Americans could support him in such an endeavor. Fifty-one percent of respondents in the Fox poll said it would require "U.S. military force to stop North Korea's work on nuclear weapons." Thirty-six percent said the issue could be solved by diplomacy alone.
Meanwhile, North Korea's dictatorial leader, Kim Jong Un, seems hell-bent on transforming his nation into a nuclear power. Secretary of State Rex Tillerson said Friday that he's hoping for talks with the country, with denuclearization to be at the heart of the conversation.
"We do not seek a collapse of the regime," he told NPR. "We do not seek an accelerated reunification of the peninsula. We seek a denuclearized Korean peninsula."
The CNN/ORC poll of 1,009 adult Americans was conducted via telephone from April 22 through April 25. It had a margin of error of plus or minus three percentage points. The Fox poll included telephone interviews with 1,009 registered voters from April 23 through April 25. It had a margin of error of plus or minus three percentage points.