#AmericansFindTrumpGuilty and #ImpeachedPresident Trend After Senate Votes to Acquit Trump
Social media users reacted Wednesday to the acquittal of President Donald Trump in the U.S. Senate by making the hashtag #AmericansFindTrumpGuilty a trending topic. Others who were critical of the Senate's decision voiced their opinions by using the hashtag #ImpeachedPresident.
During his Wednesday speech announcing that he would break Republican party lines and vote to convict President Donald Trump in the impeachment trial, Romney said, "The results of this Senate Court will in fact be appealed to a higher court, the judgment of the American people."
Romney's vote became the only voice of dissent from the Republicans during a vote that, as expected, mostly followed party lines. While Romney did vote not guilty on the obstruction of justice charge, his vote against Trump on the abuse of power article prevented the White House from obtaining a united Republican front when the final tally was tabulated.
Many Democrats echoed the sentiments of House Speaker Nancy Pelosi who said in a Monday interview, "Whatever happens, [Trump] has been impeached forever."
"Being found 'not guilty' does not mean innocent," tweeted New York Representative Yvette Clarke. "You cannot have a fair trial without witnesses. Donald #Trump will forever be an #ImpeachedPresident. Watch out, America, he will continue to try to get away with more law-breaking. But we will remain vigilant."
California Representative Jackie Speier concurred with Clarke's viewpoint.
"A trial with no witnesses and no docs is no trial at all," Speier wrote. "It was rigged from the start. And it's this is not an acquittal, it's an abdication of the Republican-controlled Senate's responsibility to our country. #ImpeachedPresident"
"Respect to Mitt Romney," tweeted political activist Tanbir Chowdhury, "for believing that even the President isn't above the law. For being the very first U.S Senator in United States history to vote to remove from office a president of their own party. He has what his Republican colleagues lack. Guts. #ImpeachedPresident"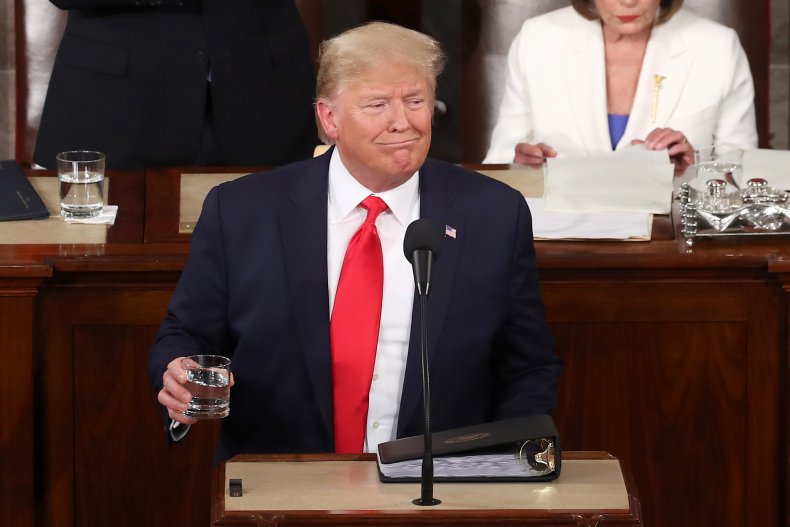 "We the majority of the people of the United States of America, find Donald John Trump guilty of crimes against our country," tweeted podcast host Scott Dworkin. "And I trust the American people over this sham trial any day. Period. #AmericansFindTrumpGuilty"
While not professing to be a "fan" of Romney, attorney and CNN legal analyst Shanlon Wu tweeted his respect for Romney's actions.
"I am no fan of Mitt #Romney but he acted today as a United States Senator should act - voting for what the evidence proved and what his conscience required not what #Trump and #McConnell required. #AmericansFindTrumpGuilty"
Chairman of The Democratic Coalition Jon Cooper tweeted, "No sham verdict from a fake trial with no witnesses will change the fact that a majority of Americans know that Trump is guilty. Trump is impeached and was NOT exonerated. That stain that will last forever. #AmericansFindTrumpGuilty"
Some people took to the streets to protest Trump's acquittal. Twitter user Emily Paige Wilson shared a photo of one such protest and tweeted, "I'm so proud of and grateful for everyone who fights against this presidency becoming normalized. #AmericansFindTrumpGuilty"
Some Trump supporters saw Trump's acquittal as a victory over the Democratic Party. Twitter user Michael Nothem tweeted, "#AmericansFindTrumpGuilty of being the most superlative, principled, preeminent, resilient, innovative, and outstanding President in a century. Congratulations Mr. President for beating Democrats once again."
The Committee to Defend the President turned #ImpeachedPresident into #AcquittedForever with their tweet that read, "Congratulations, Mr. President!"
Trump is expected to make an official statement concerning his acquittal on Thursday. Even though he has been cleared of charges, Trump has become only the third president in U.S. history to be impeached, along with Presidents Bill Clinton and Andrew Johnson. Both Clinton and Johnson were also acquitted by the U.S. Senate.