When pest control company Orkin released its "Top 50 Rattiest Cities" list in October 2020, Chicago was named the most rat-infested city in the U.S for the sixth time in a row.
The list was compiled on the number of new residential and commercial rodent treatments the company performed between Sept. 1, 2019 and Aug. 31, 2020.
In the previous year's report, Chelle Hartzer, an Orkin entomologist, warned residential properties "offer the ideal habitat for rodents because of access to food and water sources, potential entry points and hiding places."
She added: "A rat can squeeze through an opening as small as a quarter, while a mouse can wedge its way into a hole smaller than a dime."
The cities listed below are America's 10 most rat-infested, according to Orkin.
1. Chicago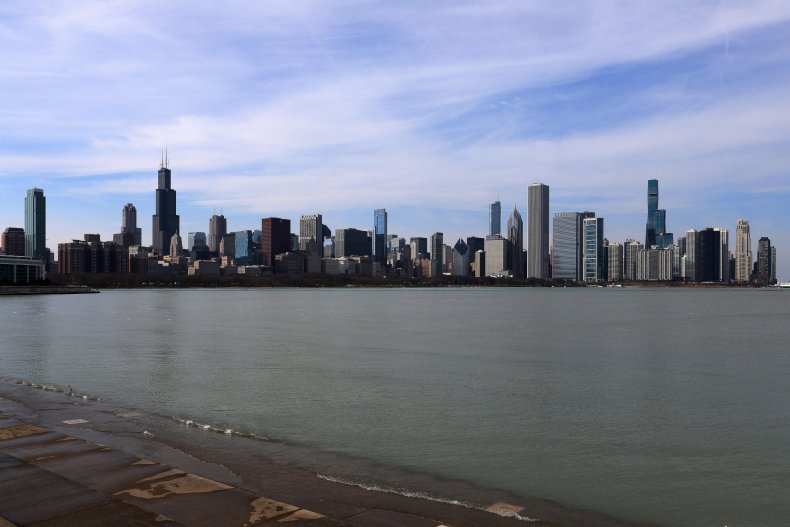 Rodents love Chicago, according to the latest report, which ranked the Windy City No.1 for the sixth year in a row.
The Chicago Tribune reported in May 2020, as the pandemic forced restaurants and bars to close, that Chicago saw an explosion of rat complaints, with the creatures scurrying to find alternate dining."
Norway rats are one of the most common species in Chicago and across the U.S. According to Orkin, "they can get in through foundations and openings as small as an inch (24mm)."
Scraps of shredded paper or cloth may signal that Norway rats are nesting in your home.
The city is aware of the problem and conducted its own study of rat infestation in 2018 that showed there was an issue in high-density neighbourhoods in the north and north-west of Chicago. The report found inadequate disposal of rubbish was the main cause.
2. Los Angeles
L.A.'s rodent population is thriving, according to Orkin, with the city maintaining its No. 2 spot from 2019.
The problem has gotten so bad that just before the new academic year started last August, a local high school had to close because they were invaded by rats. The L.A Times reported that when the teachers arrived "they found a horrific scene: dead rats on the floor, rat nests in the cabinets, excrement on desks".
3. New York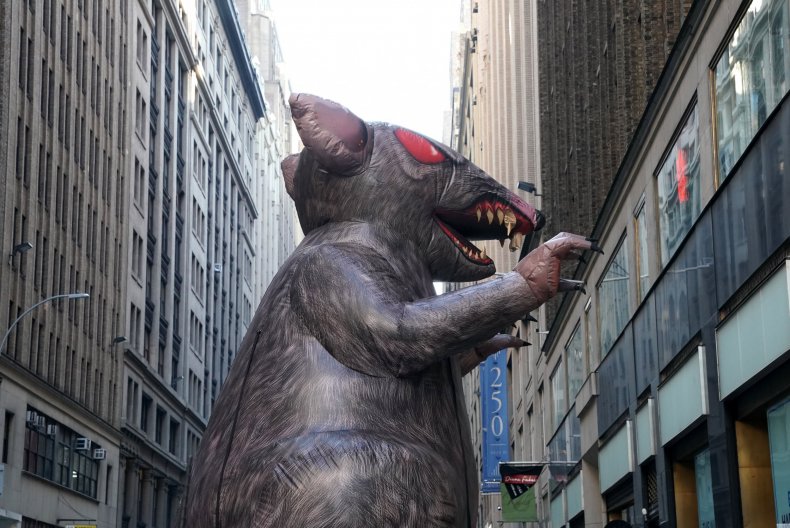 A 2014 study found there were about 2 million rats that call New York City home.
New York rodents have plenty of choice when it comes to finding leftover food for their survival with more than 25,000 restaurants in the city.
To win the war against an ever growing rodent population, the New York City Department of Health, has introduced an integrated pest management approach that focuses on preventive measures.
They include:
developing a rodent control map using geotagging
a "Rodent Control Academy" that trains city employees on rat behavior and control
emphasizing building integrity and garbage disposal
controlling the number of overflowing litter bins
increasing trash pickups
4. Washington, D.C.
Pest control company Orkin ranked Washington, D.C., as having the fourth highest rat population in the U.S.. That is the same position as 2019—and one up from 2018.
The D.C. Department of Health (DOH) Rodent Control Division also issued a statement last year, noting an increase in the number of rats. It said the rise could be down to new construction, milder winters over the past decade, or trash not being stored properly.
5. San Francisco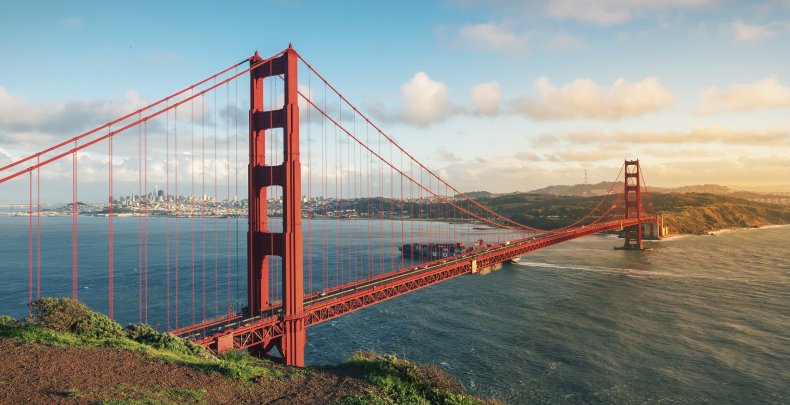 San Francisco happily falls from last year's fourth place.
A 2019 report by political action committee Reform California suggested that the increase in California cities rodent population was not so much linked to environmental factors but to some local governments banning certain rodent-control methods.
Homelessness and the accompanying insanitary conditions, was also cited as a potential contributor.
6. Detroit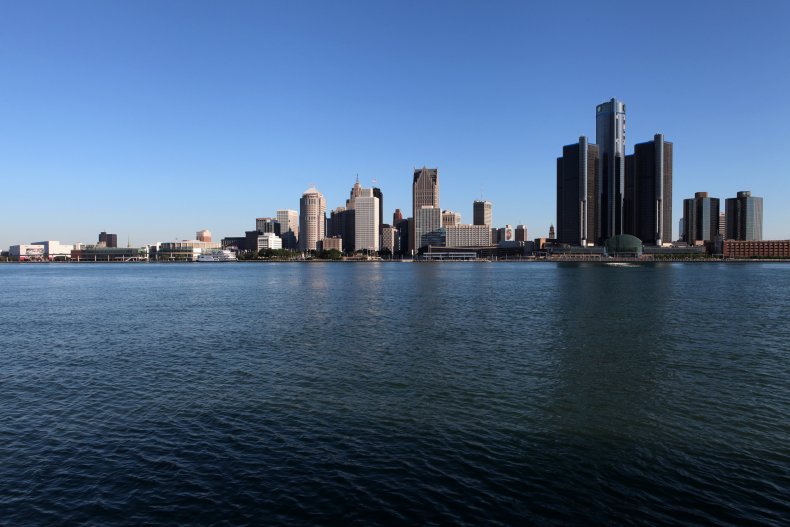 Unfortunately, rodent problems are becoming chronic for the Motor City, an ever present in Orkin's top-10 rattiest cities list.
At the height of the COVID-19 pandemic, almost one in four Michigan households reported an increase in rats and mice, according to according to a Smith's Pest Management survey.
The U.S. Centers for Disease Control and Prevention acknowledged that there was a rodent problem in the country that got worse with the clousure of restaurants, and Detroit was no exception. "Without food waste to consume, these pests were seen scavenging new areas and exhibiting unusual or aggressive behavior," Orkin said.
7. Philadelphia
The city moved three spots up to No. 7 on the latest ranking by Orkin. Only last week, residents in Philadelphia's Hunting Park section were reporting rats running rampant in the neighborhood.
8. Baltimore
Baltimore broke into the top 10 for the first time in 2020.
The most common rat in Baltimore, according to Baltimore City Department of Public Works, is the Norway Rat also known as the Brown Rat. They are a source of disease, cause property damage, and negatively impact the image of communities.
Rats in Baltimore have also inspired local filmmaker, Theo Anthony, to film the documentary Rat Film, highlighting people in trying to tackle the city's rat problem.
In the 1930s, Baltimore tried to get rid of rats using a rat poison invented in the city.
9. Denver
The Mile High city has a problem with rodents and last year it got so bad, that the city closed Lincoln Park due to a major rat infestation.
10. Minneapolis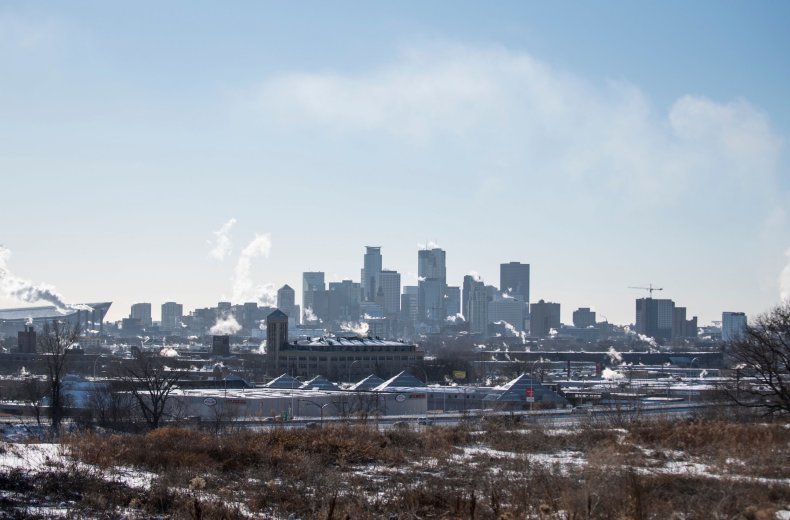 The Twin Cities (Minneapolis and its neighbor Saint Paul) came in at No. 10, down two places from the 2019 list when Minneapolis was listed at No. 8.
As winter approaches and rodents look for shelter, Orkin recommends the following tips to help prevent rats and mice in and around the home:
Do not leave out food.
Avoid cluttered spaces.
Do not let the landscaping run wild.
Inspect both inside and outside your home for rodent droppings.
Look for possible entry points outside your home and seal cracks and holes if any are found.