The Americas Account for Half of Annual Gun Deaths Worldwide
Gun deaths topped 250,000 worldwide in 2016 according to a new study—with half of them occurring in the U.S. and five other Central and South American countries.
Published in the Journal of the American Medical Association, the investigation found that while the total number of gun deaths worldwide is on the rise, the average rate has been largely unchanged for almost 30 years, CNN reported, with around 209,000 gun deaths recorded in 1990.
The results cast a bad light on the Americas, with Brazil, Colombia, Guatemala, Mexico, Venezuela and the U.S. together accounting for half of the 251,000 gun deaths in 2016. Brazil and the U.S. alone covered 32 percent of the total. Researchers suggested that the drug trade and economic instability may have contributed to the concentration of violence in Central and South America.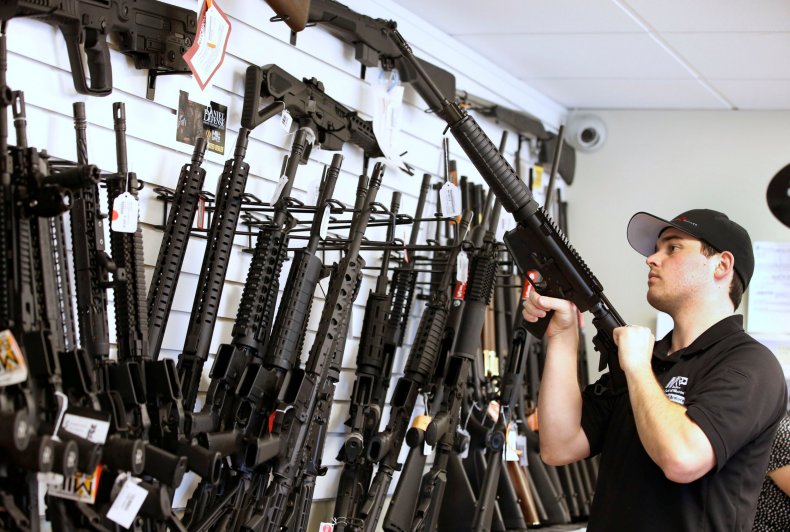 Another Central American nation, El Salvador, had the highest rate of firearm homicides in the world, the rate of deaths hitting 38.9 per 100,000 people. In contrast, Singapore was the least-deadly country, recording just 0.1 homicides per 100,000 people. Of all deaths worldwide, 64 percent were homicides, 27 percent suicides and 9 percent were accidental.
The total number of gun deaths in the U.S. increased from 35,800 in 1990 to 37,200 in 2016, but the national rate dropped to 11 per 100,000. The most striking U.S. statistics were related to suicide, and America came second only to Greenland in the gun suicide rate worldwide, at 6.4 per 100,000 people.
Suicides outnumbered homicides in the U.S., as was the case in several other rich nations including Australia, France, Germany, Canada and Sweden. In a handful of nations, such as China and Saudi Arabia, accidental gun deaths claimed more lives than suicides or homicides.
The huge range of types and incidences of gun deaths around the world are difficult to explain, the authors said, but cultural values around firearms and varying levels of gun ownership go some way to explaining the swings. The violence related to high-crime areas and those with weak governments also helps explain high homicide rates in some parts of the world.
The study also found that gun deaths have outnumbered those from combat or terrorism in every year since 1990, except in 1994 when 800,000 people were murdered during the Rwandan genocide.
An editorial accompanying the paper said global gun deaths represent "a major public health problem for humanity." In the U.S., the authors noted that while terrorist attacks and mass shootings grab headlines and dictate narratives around gun use, "they account for only a small fraction of the public health burden of firearm-related morbidity and mortality."