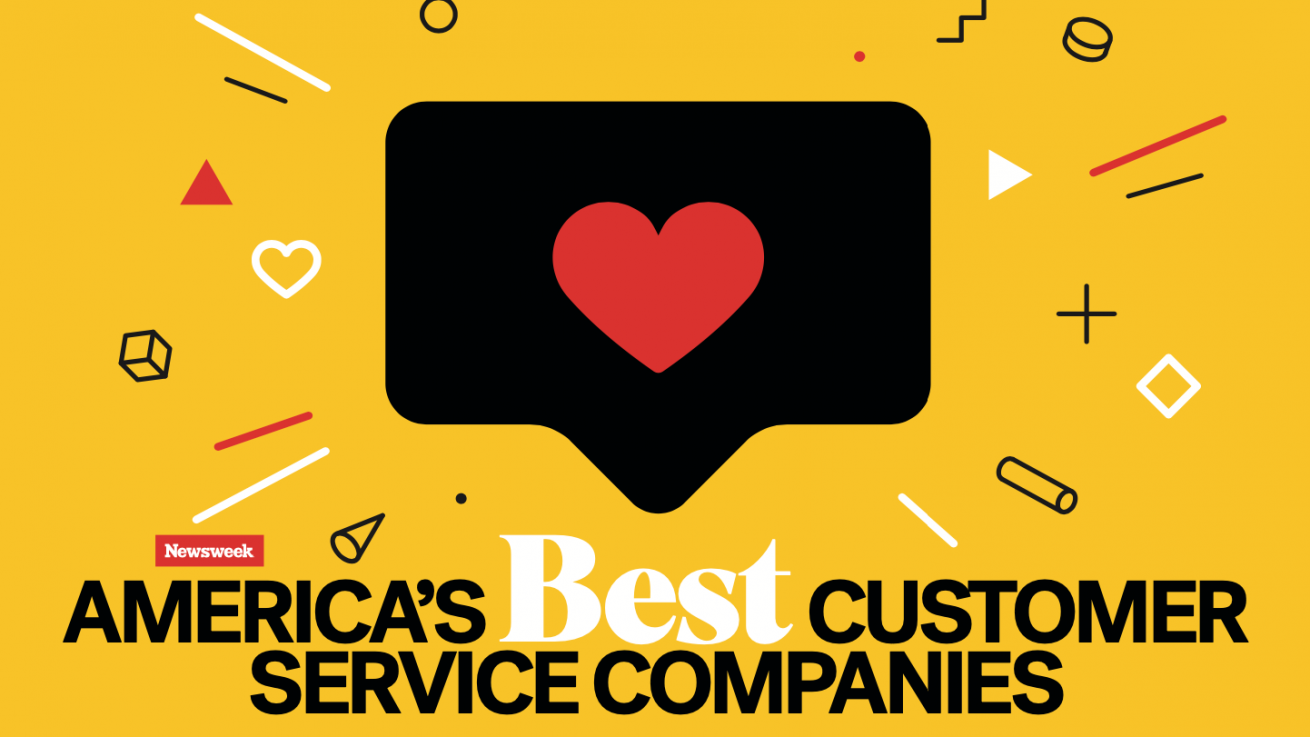 A global pandemic, wildfires, racial protests and a polarizing election: at this moment, a ranking of stores that offer a satisfying shopping experience might seem completely irrelevant. And if that's what you're feeling, we won't argue. But still, if there were ever a time when one wanted to feel listened to and accommodated, it's now. Newsweek has again partnered with respected global data research firm Statista to identify the stores that consistently provide the Best Customer Service 2021. Whether it's an intuitive website, a generous return policy or a friendly voice on the other end of the phone, these companies have found a way to put you, the consumer, first.
Even amid this ongoing pandemic and its resulting restrictions, our families still want—and need—things. And don't forget that the holidays are fast approaching! We hope our Newsweek-Statista rankings of the Best Customer Service 2021 companies will help make your shopping an easier, more efficient and more pleasant experience—at a time when even a little bit of satisfaction goes a long way.


Visit our rankings portal
All Winners
Licensing
If your company was listed in the ranking, click here to learn more about the licencing options.
Methodology
The 2021 America's Best Customer Service rankings were identified from the results of an independent survey of more than 25,000 U.S. customers who have either made purchases, used services, or gathered information about products or services in the past three years. Customers evaluated several brands: in total, 160,000 evaluations were collected. The awarded brands each received on average close to 100 evaluations from customers. The survey was conducted on retailers and service providers from 160 categories, providing results for customer experiences in traditional retail, online and service segments. For each category, the most relevant brands were included in the scope of the survey according to reputation, turnover or market share. The final assessment and rankings were based on the Net Promoter Score* (50% of the final score) and five evaluation criteria (also 50% of the final score):
1. Quality of Communication
Measures whether the contact (via e-mail, telephone or face to face) was friendly or polite.
2. Professional Competence
Measures the quality of infor- mation received and whether questions were answered correctly and in sufficient detail.
3. Range of Services
Measures the variety of solutions available to fulfill one's personal expectations.
4. Customer Focus
Measures whether the customer feels acknowledged and important.
5. Accessibility
Measures the availability of customer service in a shop or on a helpline.
The top 3-5 brands based on category size receiving the highest scores in each category were awarded as America's Best Customer Service 2021. The survey was conducted using online access panels, providing a representative sample of more than 25,000 American customers. Each of them gave an evaluation of several brands. For the full methodology, download this file.