America's Cities Offer a Smart Model for Climate Leadership | Opinion
America's cities and their mayors stand on the front lines of climate action. We are the ones who need to prepare for increasingly large and unpredictable storms. We oversee the repairs to our infrastructure following floods, tornados, hurricanes and blizzards. And we see the crushing impact of rising insurance premiums due to climate shifts.
Hurricane season starts on June 1, and scientists are already cautioning that it looks like we will see another above-average hurricane season this year. Following last year's above-average season and 2020's record-breaking 30-named hurricanes, this is a stark reminder for homeowners and residents across America of how vulnerable we are in the face of increased storms and climate-driven disasters like hurricanes.
While Washington debates, mayors and governors must act. This is why last year, as part of the U.S. Conference of Mayors (USCM), I led a group of city leaders at COP 26, the 2021 United Nations Climate Change Conference, to learn more about building smart, flexible and climate-adaptive cities. Following the conference, I was proud to announce that Miami's city commission approved our Miami Forever carbon neutral plan. It's smart and it's practical. It uses the free market to drive climate resiliency here at home while achieving carbon neutrality by 2050. Coupled with Miami's climate adaptation investments to address some of the city's most pressing needs, we are advancing a practical, proactive and economically sustainable approach.
Across America, mayors are fighting climate change every day by investing in climate-smart solutions. In Houston, the city is building one of the largest urban solar farms in the country through the Sunnyside Landfill Solar Project, which will soon provide renewable power sources for thousands of homes and lower energy costs for families. The City of Beverly in Massachusetts has begun transitioning its school fleet to fully electric vehicles (EVs), as well as building EV charging infrastructure. Honolulu has even established an Office of Climate Change, Sustainability and Resiliency and quintupled its production of solar energy, as well.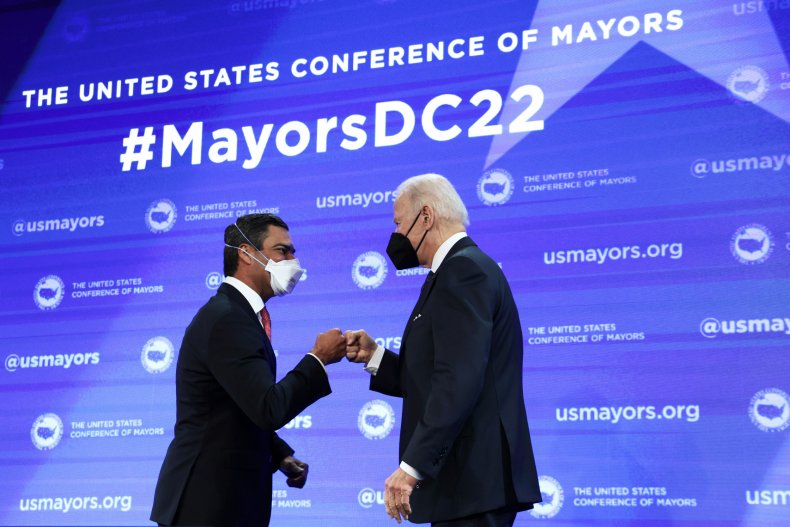 But cities like Miami and others cannot do it alone. Innovation will be fundamental to this challenge. It is critical that all our nation's leaders, not just mayors, come together to invest in smart climate solutions. The United Nations' Intergovernmental Panel on Climate Change (IPCC) released a report in early April that found while climate-driven disasters have worsened, new technologies and engineering are approaching. Innovation and infrastructure investment will help cities expand the technologies of the future that save lives, grow our economy and protect our environment. Today, 3 million Americans, including almost 150,000 Floridians, are working in clean energy industries like renewable energy generation and energy efficiency. With these smart, innovative policies, cities can further grow clean energy jobs, ensuring our cities are tackling the threat of climate-driven storms and securing our economy.
All future infrastructure projects need to use new technologies to build smarter, cleaner and in a more fiscally sustainable way. The transportation sector remains our nation's highest source of greenhouse gas emissions. In Miami, we are adding more charging stations and electrifying city vehicles to save money and cut our carbon footprint. A Conference of Mayors' survey from last year found that 55 percent of mayors surveyed viewed electric vehicles as the most promising technology to curb climate change at the local level. We have welcomed and worked with Tesla and other electric vehicle companies to accelerate the expansion of this technology in Miami.
In Miami and across America, we know that the environment is the economy. We know that climate solutions must be smart, measured and practical. Mayors are on the frontlines of climate-driven disasters, and they know how to make it work for all of us. With strong state, federal and business partners, cities can continue to lead the way, and we look forward to advancing climate-adaptive solutions.
Francis X. Suarez is the 43rd mayor of Miami, Fla. He is president of the U.S. Conference of Mayors.
The views expressed in this article are the writer's own.