America's Coming Infrastructure Disaster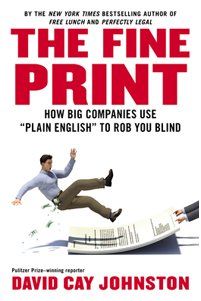 The damage wrought by Hurricane Isaac, coming on the seventh anniversary of the flooding that decimated New Orleans and stunned a nation, serves as a not-so-subtle reminder of how much infrastructure matters to our safety and our economy.
This time the levees held, thanks in part to the $14.5 billion a shamed federal government was forced to invest following the 2005 disaster. But for decades, America has scrimped on taking care of the public furniture, endangering people and weakening the economy as bridges rust, roads crumble, dams weaken, and water mains leak. The sudden collapse of an Interstate highway bridge in Minneapolis in 2007, killing 13, and the cracks that shut down the Sherman Minton Bridge connecting Indiana and Kentucky last year (it reopened in February) are warning signs of widespread, but hidden, dangers lurking all around us.
Even greater threats can be found among the decrepit corporate-owned infrastructure, including high-pressure oil and natural-gas pipelines that can explode without warning, electric power poles long past their replacement dates, and a telecommunications system that is far less reliable today than it was two decades ago—despite customers paying more than a half-trillion dollars for upgrades.
America's infrastructure gets a grade of "D" from the American Society of Civil Engineers, which recommends that we spend $2.2 trillion on repairs and maintenance.
A troubling event in the July heat foreshadowed what we can expect from continued malign neglect. The electric grid serving more than half of India abruptly failed—twice. Pumps that supply New Delhi with drinking water shut down. Some 300 trains stopped, stranding thousands of passengers. People in elevators found themselves in pitch-black windowless cages with steadily rising temperatures, while 200 miners were trapped underground. Those rich enough to afford air conditioning steamed at the loss of the defining technology of modern life.
The electric power outages affected 670 million Indians—every 10th person on the planet—but the event was treated in the news as a passing curiosity.
Yet what happened in India can, and will, strike America, because our utilities are in dangerous disrepair.
Who can forget the massive outage that nine years ago knocked out the entire Northeast and parts of Canada. With the events of 9/11 still fresh in their minds, Manhattanites stranded in darkened skyscrapers wondered if terrorists had struck again. But this disaster, which caused $6 billion in damage and resulted in the deaths of six people, was homegrown.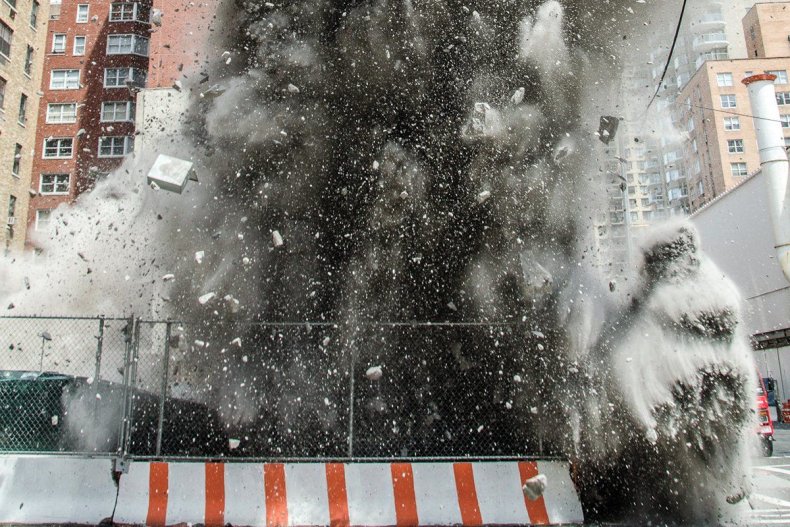 More mega-blackouts are likely because hundreds of discrete local electric systems are being connected into three major electric grids—East, West, and Texas—that are more vulnerable to the massive shutdowns we saw in 2003.
Compounding this, the corporate monopolies that supply two thirds of America's electricity have fired tens of thousands of linemen and other workers whose jobs were to maintain the grid.
Under the banner of deregulation, the monopolies that supply electricity, water, gasoline, natural gas, and Internet access have been hollowing out the privately owned infrastructure on which modern life and economic activity depend. Instead of putting more into maintenance, they have slashed budgets. At the same time, they earn phenomenal profits: up to 55 percent on their assets, eight times the average for all corporations.
Corporate monopolies that own railroad bridges, hydroelectric dams, and high-pressure pipelines have skimped on taking care of this infrastructure, putting lives and property across America at unnecessary risk from blackouts, collisions, and explosions, even the threat of entire towns being washed away by bursting dams.
High among the risks are pipelines laid as long ago as Harry Truman's presidency. Many of these high-pressure pipelines are 30 inches or more in diameter. A number have been granted safety-inspection waivers by the Department of Transportation, which lets some pipelines operate even when almost 70 percent of the pipe wall has corroded. The National Academy of Engineering warned about these dangers in a 2004 report.
Two years ago a natural-gas pipeline exploded, killing eight people and destroying 38 homes in the San Francisco suburb of San Bruno, Calif. Flames shot 200 feet into the evening sky while Pacific Gas & Electric workers crawled through rush-hour traffic for more than an hour before reaching shut-off valves (PG&E says it is making "fundamental changes" to improve pipeline safety). Among the dead: Jacqueline Greig, a California public-utilities-commission employee who was investigating the risks of pipeline explosions, unaware that for more than a half century a giant pipe with a faulty weld ran through what had been an open field before her home was built.
A decade earlier an explosion in the New Mexico desert awakened people 20 miles away. Firefighters from Carlsbad encountered a gigantic blowtorch fed by the main natural-gas pipeline serving Southern California. When El Paso Natural Gas shut off the flow of gas 55 minutes later, the fire's deafening roar was replaced by wailing. Rushing down to the Pecos River, firefighters found six survivors, horribly burned members of an extended family of 12. One begged to be shot. All soon died.
The New Mexico pipeline disaster should have alerted us to hidden dangers. Instead, it made but a brief appearance in the national news, the sad story of an unlucky family in the wrong place at the wrong time. Within days, the story shifted to how electricity prices in California soared because there was now a shortage of fuel for the modified jet engines that generate electricity to meet peak demand on hot afternoons.
Only a year earlier, in 1999, we almost lost Bellingham, Wash. A Shell pipeline that runs along the West Coast ruptured, pouring scalding gasoline into Whatcom Falls Creek, which flows under an interstate-highway bridge before curving past a downtown high-rise apartment tower for senior citizens and a jail. Thousands of people likely would have died but for two little boys playing in the woods with a cigarette lighter who inadvertently set off an explosion before the fuel reached downtown. Mayor Mark Asmundson called Stephen Tsiorvas and Wade King "unwitting heroes."
Their parents sued, and with help from the local federal prosecutor, a $4 million judgment was used to create the Pipeline Safety Trust, which promotes safer pipelines. In 2002 the trust persuaded Congress to enact the first-ever mandatory inspections of large pipelines.
That law requires that residents be told if they live near a big pipeline—but the notices are just inserts in utility bills, which most people toss unread. One colorful six-page pamphlet sent to school principals states on its fifth page that "you are receiving this information because pipeline infrastructure is located near schools or facilities in your district." There is no information about where pipelines are located, what precautions are appropriate, or anything else that might help save lives. This utterly useless document comes from the Pipeline Association for Public Awareness, an industry group, with official approval from the federal Office of Pipeline Safety. This and similar pamphlets blandly warn about a "high consequence area." Words like "death," "blast," and "burn" do not appear.
The federal government has done no studies to see if these pamphlets are effective. But consider this: Mayor Jim Ruane of San Bruno, Calif., told me that until the 2010 explosion in his town, local fire and police officials did not even know the pipeline existed. Later, the mayor said, a second big pipeline came to the city's attention only because the city told Pacific Gas & Electric about plans to erect a building at a tot lot.
Pamphlets are only one of the ways the industry, with federal government help, understates risks.
A natural-gas industry study, adopted by the federal Department of Transportation, estimated that an explosion of a 30-inch pipe, operating at 1,500 pounds of pressure per square inch of the pipeline wall, would be fatal up to 660 feet away. The El Paso Natural Gas pipeline in New Mexico operated at less than half that pressure, and the 12 people killed were 675 feet from the rupture.
In a city, buildings could contain a blast zone of that size, but that presents another problem: streets are flush with secondary fuel sources. Gasoline, diesel, and compressed natural gas fill the tanks of cars, trucks, and buses. Fuel-oil tanks lie under buildings.
Vince Dunn, former top safety official of the New York Fire Department, said that the rupture of a large natural-gas line in a densely developed city would send heat radiating "up five or six floors and go through the windows, which don't stop the heat," igniting blazes inside offices and apartments.
Glenn Corbett, a New Jersey fire captain who teaches fire-safety management at John Jay College in Manhattan, recalls a 1994 pipeline explosion in Edison, N.J. It took more than 600 manual turns of a valve to shut off the gas—a process that lasted six long hours while fire raged. The chance of an urban natural-gas blast, he said, "is very small, but if it does happen, the costs in life, in services being shut off for weeks or months, and in reconstruction would be enormous."
Most troubling of all, sections of pipeline are being given waivers from the very limited safety inspections required under the Pipeline Safety Improvement Act of 2002. The locations of these sections are treated as secret to make sure terrorists do not attack them, Transportation Secretary Ray LaHood's office told me. (With enough determination and a surveyor's transit and chain they can be identified, including ones in rural areas of no interest to any terrorist.)
Pipeline safety is the responsibility of the federal Department of Transportation, and "safety is the No. 1 priority," department spokesperson Maureen Knightly said. She said the agency conducts 800 to 900 inspections a year and "reviews all available data to determine inspection frequency and focus." But Carl Weimer, executive director of the Pipeline Safety Trust, considers such safety-first claims almost laughable.
"The overarching problem with the current pipeline-safety regulatory system is the undue influence that the pipeline industry has on every aspect of how those regulations are designed and enforced," Weimer said. "The industry deluges rule-making processes with their public relations people and lawyers, and most regulators have either come from the industry they now regulate or plan to go to work for that industry once they leave government service."
As far back as 1978, the investigating arm of Congress, now called the Government Accountability Office, issued scathing reports about incompetence, weak rules, and ineffective enforcement by the Transportation Department's Office of Pipeline Safety. Even the American Petroleum Institute, which represents big oil companies, has criticized the pipeline-safety office over the poor quality of its accident records.
Jim Hall, then chairman of the National Transportation Safety Board, told the Association of Oil Pipelines 12 years ago that "no American would want to use any transportation vehicle that would not be properly inspected for 48 years."
The entire approach to pipeline safety stands in stark contrast to airline safety, where the focus is on preventing crashes through engineering, analysis, and data collection. Rick Kessler, a pipeline engineer who is now a Pipeline Safety Trust volunteer, said that if airlines operated under the same rules as pipelines do, "I wouldn't get on a plane."
Public-interest lawyer Paul Blackburn used the Freedom of Information Act when he wanted to get the emergency plans of pipeline companies. "I expected detailed emergency response and evacuation plans, including emergency contact numbers and an assessment of firefighting resources," Blackburn said. "There was almost nothing in the files. It was pathetic."
Utility workers across the country told me their members are in danger. "All the gas utility companies are basically playing the odds," said Charlie D. Rittenhouse, president of the Utility Workers of America Local 98 in West Virginia. "They've cut the workforces and cut the workforces and cut the workforces, while at the same time keeping the CEOs' and top executives' wages going up and up and up. A major concern for our group and many other groups we deal with is that there's not enough people there to do the work."
Neglect of electric-power equipment also puts lives at risk. According to Rita and Ben Weisshaar, a neighbor warned them that a canister hung on the power pole in the backyard of their home north of Reno, Nev., was spitting white-hot sparks. NV Energy told the couple not to worry, so they went to bed, says the couple. The next morning, according to the Weisshaars, a repairman said it was lucky the canister didn't explode and set their wooden fence ablaze. Rita said that had their fence "caught fire, it would have gone up in flames and then leaped into the sagebrush. We live in a development on the edge of acres and acres of dry brush with only one way out." She added, "We could have all been trapped."
The Weisshaars say the repairman told them that the utility had cut spending on maintaining electric boxes and other gear. "'We don't maintain anything. We just wait until it breaks and then fix it," he said, according to the couple. The company says it takes good care of its property.
These cuts are not because utilities lack money. As consumer groups have withered, and states have slashed budgets for utility oversight, many utility rates have risen much faster than inflation.
Pacific Gas & Electric, which owns the San Bruno pipeline, got a series of rate increases in the last decade that included money to replace its 2.3 million power poles on a 50-year cycle. But instead of 46,000 poles each year, the utility replaced about 3,000. At that rate, the last pole now in use would have to remain standing until the year 2778.
Not taking care of equipment may seem like a dumb strategy. It would, for sure, doom any competitive business. But for a monopoly utility, diverting money from inspecting, repairing, and replacing equipment can make economic sense. When lots of poles fall, interrupting the flow of electricity that defines modern life, or a pipeline ruptures, blocking the passage of fuel to heat our homes, the utility company can get an emergency rate increase that the public is sure to back as long as they don't know about the past diversions from infrastructure repair to executive pay. Best of all for the utility, unless consumers bird-dog a case, any "temporary" rate hike will likely be permanent.
The Federal Energy Regulatory Commission just gave the oil pipelines automatic annual rate increases for the next five years. Prices will rise more than 35 percent. But there is no requirement that any of the added money be used to improve reliability or safety.
There's also this irony: utility prices are set by the government, which lets the companies include in their rates the cost of insurance to pay damages from, say, a pipeline explosion.
As legal monopolies, they get to add the higher insurance costs to the rates they charge. That means we are forced to pay more even as we are put in greater danger.
Adapted fromThe Fine Print by David Cay Johnston. Reprinted by arrangement with Portfolio, a member of Penguin Group (USA), Inc. © 2012 by David Cay Johnston.