"Country before career," says Namrata Singh Gujral, a filmmaker who predicts her latest movie will get her blackballed in Hollywood.
The film is called America's Forgotten, and it is a documentary that explores death, torture and hardship surrounding illegal immigration in the U.S., a topic so sensitive that the film contains the following disclaimer:
"Due to the possible political backlash all credits have been voluntarily withheld by the crew of this film."
The film is set for release October 16 at AmericasForgottenMovie.com and elsewhere online, and negotiations for a cable or satellite release are ongoing. Newsweek has the trailer exclusively embedded here, and has viewed an advance screening of the documentary. It is indeed likely to provoke an explosive response in its harsh portrayal of illegal immigration, an untouchable subject among Hollywood progressives.
One scene shows a clip from the Democratic presidential debates where the moderator says, "Raise your hand if your government plan would provide coverage for undocumented immigrants," and all of the candidates lift their hands, including eventual nominee Joe Biden.
The documentary then cuts to "coyotes" who use video of that debate moment to encourage Mexicans to hire them to escort them illegally across the border, where they'll get health care, food stamps and other benefits, they are told. Then the film shows "Maria"—who uses an assumed name to keep her safe—explaining how, during her trek to the U.S. border, she was "sold" multiple times by various coyotes and ultimately was kidnapped by a drug cartel.
"She was raped five times a day for two months. It's just sick. We had to stop shooting a few times because she was beside herself crying," Gujral, a registered Democrat, told Newsweek.
Gujral is an actor-director who mostly makes narrative, campy Bollywood films that perform well in India, and also made 1 a Minute, a documentary about surviving cancer that stars Olivia Newton-John, Jaclyn Smith, Melissa Etheridge, Kelly McGillis and other famous survivors.
"We're lucky we can hide behind Namrata," said a post-production worker on America's Forgotten who spoke on the condition of anonymity because he did not want to risk the wrath of Hollywood. "I lean left," said another production worker on the film. "But it's so divided in this country that there's no middle ground. I love and respect Namrata and believe the movie is invaluable, but the backlash won't be fair; it would hurt my career, to be honest."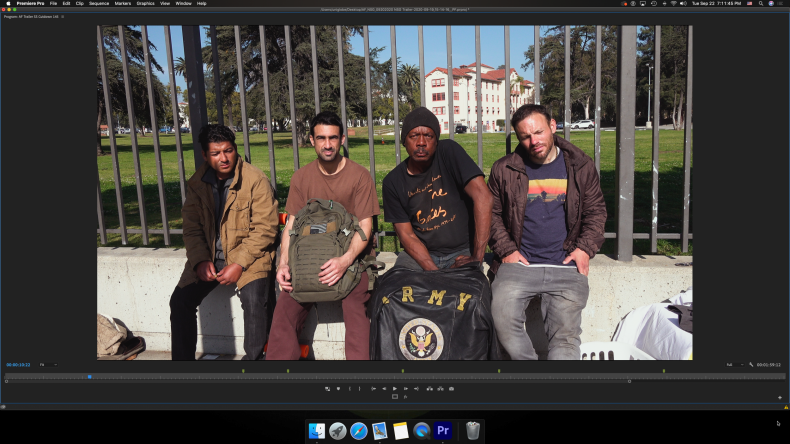 The movie also tells of a homeless Iraq war veteran who buys illegal drugs near the Mexican border and says he couldn't get a construction job in the U.S. because he doesn't speak Spanish.
It also features a couple whose son, Dominic, was a 911 dispatcher training to be a motorcycle cop and fly helicopters and was named "volunteer of the year" in his hometown, but while riding his motorcycle was struck by a car driven by an undocumented immigrant. His mother now wears some of his ashes around her neck. The movie says the alleged killer declined an opportunity to apologize while in court, where he was sentenced to nine months but was released after 35 days.
Another man, who now runs Advocates for Victims of Illegal Alien Crime, tells of his 25-year-old son who was in law school when he was stuck by a car while riding his motorcycle. The driver, in the U.S. illegally, ran over the man's son three times in an effort to escape, according to the film.
Gujral said she stumbled upon the topic while in India where she learned of Gurpreet, a second-grade girl who died of dehydration in the desert after her parents paid people to sneak her into the U.S. by way of Mexico, and Gurpreet's story weaves throughout the film.
Gujral wouldn't disclose the film's budget, but said she raided her savings and took out a loan on her home when her usual financial backers declined to participate on this project. One told her he would, she says, but only if she took out a scene that disparages Biden. "I was crying," she told Newsweek. "But if I was going to make this movie, I wanted it to be truthful."
Gujral calls herself a moderate Democrat, but adds, "I'm very upset with my party. We need to move away from the crazy left ... I feel like I'm cheating on the Democrats with this movie."
Toward the end of the film, Gujral tells the audience: "In today's world of cancel culture, it's hard to call out the truth. I almost didn't make this film because my friends, my industry, even my family all rallied against the final message of this film, just because it didn't align with their worldview."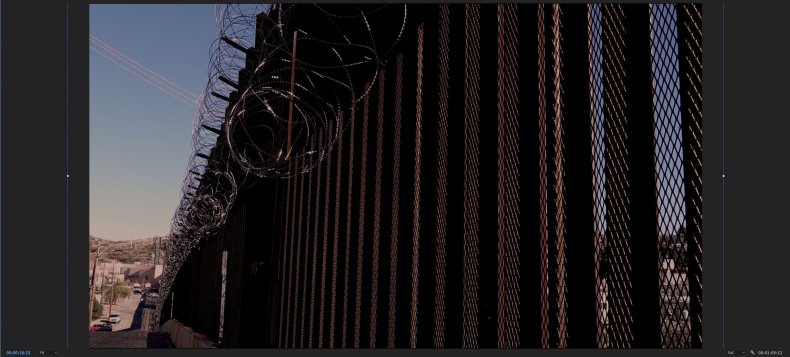 While she's hoping to strike a distribution deal with a major streamer, she says it is a long shot with Netflix, the worldwide leader in that industry, because it is run by longtime liberal benefactors Reed Hastings and Ted Sarandos.
"I'm going to get in a heap of trouble for saying this, but I will anyway," she told Newsweek. "Ted Sarandos has brought so much politics into an industry that is creative and beautiful. I voted for Barack Obama, and Ted brought the Obamas to Netflix to freely create content. What I want to ask Ted is: 'Where is the conservative version of the Obamas to bring a different viewpoint?' The politics of Netflix is an open secret. I say this as a Democrat."
Netflix did not comment when contacted by Newsweek.