America's Future Is Hispanic. It's Time to Start Treating Us Like We Matter | Opinion
America got its first look at the 2020 Census data last month, and we were shown a picture of a nation growing more and more diverse. Huge amounts of ink and air time were used up by journalists and talking heads holding forth on the implications of the country losing 2.6 percent of its white population. But a crucial fact was relegated to the lower paragraphs of news reports if it was mentioned at all: During the same Census period, Hispanic Americans accounted for more than half of all U.S. population growth.
Sadly, this erasure is par for the course; ignoring the Hispanic community and our contributions across all aspects of American life is all too common. It's a short-sighted mistake, especially given that our community comprises 62 million individuals—nearly 20 percent of the U.S. population, which is more than the non-Latino African-American and Asian-American communities combined.
In this era of racial reckoning, how is it that we never hear about the fact that. Hispanic workers are the engine of the American economy? We have the highest employment rate among American men aged 16 to 60. Over the last ten years, we increased our contribution to the national workforce by 36 percent. And we are jobs creators, responsible for eight out of 10 new businesses started in the United States. Moreover, some 19 million of us qualified as essential workers during the pandemic.
And Hispanics are not just busy producing; we're busy consuming too, driving the majority of growth in industries from cars to video games. America's Hispanic population has a purchasing power of $2.3 trillion, an amount greater than the GDP of Brazil, Canada and Russia.
But while we are increasingly driving voting and buying patterns in America, we still are criminally underrepresented in positions of power in the public and private sectors. Does it make any sense that only 16 of S&P 500 CEOs are Hispanic? Or that across the entirety of boards of directors of Fortune 500 companies, Hispanics only hold a grand total of 3 percent of seats?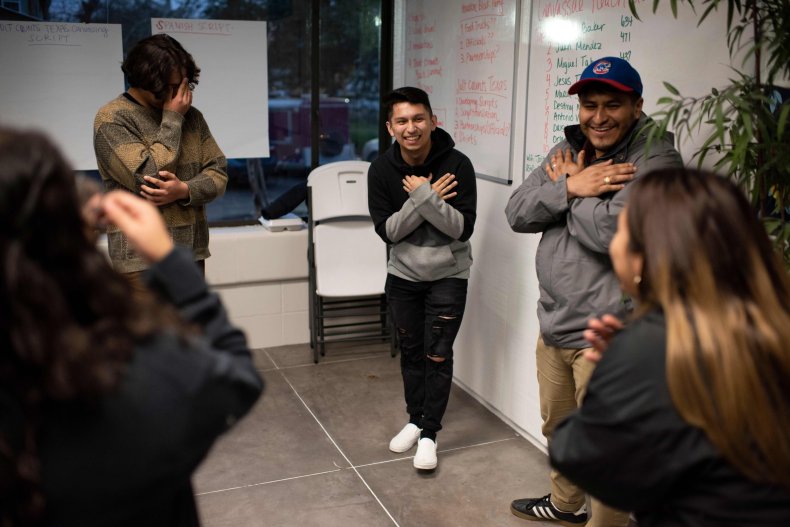 Our lack of representation in political office is also disconcerting when compared with our impact in elections. Of all 535 Senators and members of the House of Representatives, only 8 percent are Hispanic. Widening the lens, the picture is even more grim: Hispanics only hold about 1 percent of local and federal offices across America, yet we're rapidly growing as a share of the electorate. In fact, every thirty seconds, a Hispanic American turns 18 and becomes an eligible voter.
And our concerns go well beyond immigration; according to the Pew Research Center, the economy, education, healthcare and national security are more important to our community than immigration. And despite many misconceptions, we're often swing voters too, receptive to the messages of both political parties.
As the country gets increasingly diverse and as a much-needed national conversation about race leads to greater representation and inclusion for African-Americans, the Hispanic community must claim our rightful seat at the table. Companies such as Coca-Cola, Target, and General Motors have committed billions of dollars to help Black business owners and entrepreneurs without any specific commitments to their Hispanic counterparts. These long overdue investments in the Black community are an excellent development, the fruits of decades of smart advocacy and media attention around one of the most successful grassroots initiatives in recent memory, Black Lives Matter.
And Hispanics, too, need to be part of America's conversation on race and inclusion, especially in light of our outsized contributions to the economy.
What might this look like? It means more companies hiring or promoting Hispanic executives into their C-suites in order to better reflect and understand this significant portion of their workforce and customer base. It means more Hispanic candidates running for office and securing the votes of Hispanic and non-Hispanic Americans alike who want to see positive change. It means more access to contracting for Hispanics in the public and private sectors.
The only thing we're prouder of than being Hispanic is being American. From the bodega to the boardroom, as our country works to figure out its diverse future, rest assured that Hispanic Americans will approach this task with the same dynamism and vigor that we bring to everything else.
Javier Palomarez is the President and CEO of the United States Hispanic Business Council (USHBC), a 501(c)6 non-profit organization focusing on improving access to contracting in the public and private sector and fair representation of Hispanics in business, media, and politics.
The views in this article are the writer's own.