'America's Got Talent' 2021: When Does It Air and Who Are the Judges This Year?
America's Got Talent is back for 2021, but there are some big changes to the NBC show.
This time, auditions were first conducted over Zoom to reduce the risk of spreading COVID-19—though the judges will be seeing the best and weirdest auditions live from the early episodes.
Though AGT Season 16 will have some corona-related changes, a lot has been done to make the show feel the same as it ever was. Here's when you can watch the new season and who will be judging it.
When does America's Got Talent 2021 start?
This year's auditions for AGT start airing on NBC on Tuesday, June 1. Episodes will air weekly on the network at 8 p.m. ET / 7 p.m. CT.
The show is set to air auditions throughout July, with live shows coming in August and a winner named in September 2021 who will take home $1 million and a slot heading a Las Vegas show.
Last year, the show started a week earlier, with quarter-finals starting on August 11, semis on September 8 and the finals on September 22 and 23. This year's season is expected to follow a similar release schedule.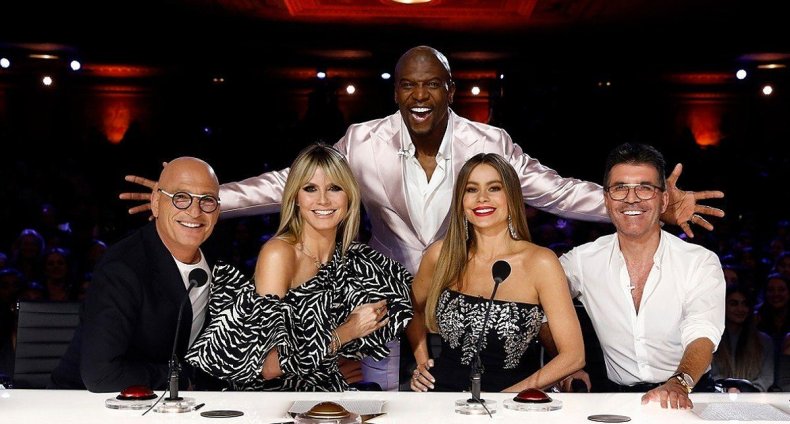 How to watch America's Got Talent 2021 online
After episodes air, viewers have a number of options to watch the series online.
Shortly after airing, episodes will be uploaded onto both Peacock and Hulu. On the former, episodes are expected to be available on the free tier, meaning users do not have to pay to catch up with the show. Episodes are also expected to be available to watch on the NBC website and app.
As ever, the best auditions will be uploaded to YouTube. In the lead-up to the first 2021 auditions, the show has already uploaded a few sneak-peek auditions onto the America's Got Talent YouTube channel.
One of these features Dustin Tavella, a storytelling magician whose act is inspired by his adopted son. Another features the band 1aChord, who give a rendition of the Coldplay song "Fix You" that gets a standing ovation from the judges, though viewers will have to tune in to the NBC show to see what those judges said about it.
Who is judging America's Got Talent 2021?
After a tumultuous few years on the AGT judging panel, the 2021 panel remains the same as the 2020 one. This means that series creator Simon Cowell, model and host Heidi Klum, actor Sofia Vergara and comedian Howie Mandel are all returning to choose the 72 audition acts that will make it through the the next round, as well as deciding who will get each of their Golden Buzzers this year. Terry Crews will also be back as host.
This is the first time that the judging and host panel on the show has remained the same as that of the last season since 2018, which saw Cowell, Klum, Mandel and Mel B return as judges and Tyra Banks come back as host.
In 2020, Klum returned after taking a year off, while Vergara joined the show for the first time. They replaced Julianne Hough and Gabrielle Union, whose exit generated controversy after Union made allegations about a toxic work environment on the show.
The makers of the show replied to this with a statement to say they, "immediately engaged an outside investigator who conducted more than 30 interviews to review the issues raised by Ms. Union. While the investigation has demonstrated an overall culture of diversity, it has also highlighted some areas in which reporting processes could be improved."
America's Got Talent Season 16 airs Tuesdays at 8 p.m. ET / 7 p.m. CT on NBC.