Everything to Know About 'America's Got Talent' Season 15: New Judges, Audition Changes and More
Dancers, magicians and acrobats—oh my!
Viewers will see those talents and plenty of others enacted on the upcoming new season of America's Got Talent, premiering on NBC this Tuesday.
After 22-year-old blind and autistic vocalist Kodi Lee stunned the judges during last year's round of talent competitions, it's now time for a new rising star to emerge and claim the $1 million cash prize on the show's 15th season. This year, however, the stakes are even higher for contestants now that the coronavirus is preventing the show from airing with a live audience—meaning everyone will have to get a little more creative in their execution.
Season 15 will include a couple of changes, so let's get to it. Find out everything you need to know about the new season of America's Got Talent below.
New Judge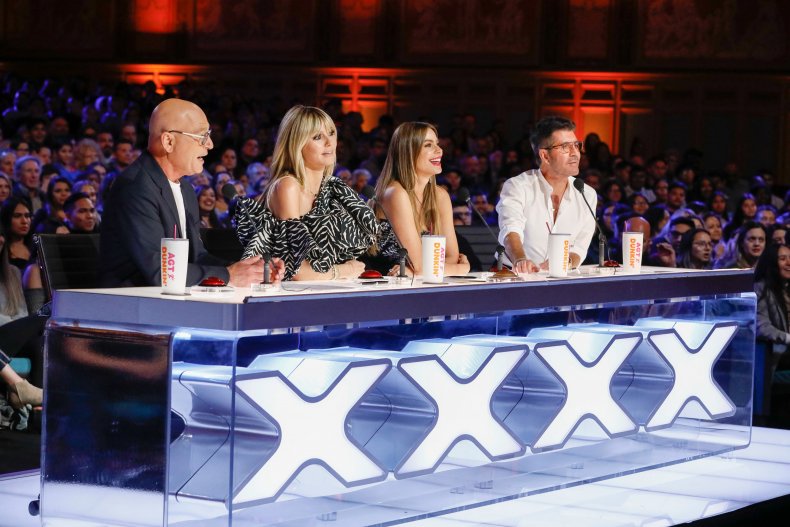 Sofia Vergara is set to shake things up when she joins the judges' panel in the new season of AGT. The Modern Family star, a longtime fan of the U.S. talent show, is thrilled to be a part of AGT and potentially help make someone's dreams come true.
"It's amazing to know that you can actually change the course of some people's lives for good," Vergara said in the AGT trailer.
When the news of Vergara's addition to the AGT cast was first announced in February, the actress said she never imagined she'd get the opportunity to be a part of such a fascinating and entertaining series. But she was "super excited" to sit on the judges' panel.
"[This is] something completely different than I thought I was going to do after Modern Family. I thought it was the perfect opportunity to do something different after 10 years of such a fantastic TV show. I didn't think I was going to get something like that, but I think it's better to mix it up for a while," she said. "I think I am going to have a lot of fun. I've been watching the show for a long time, and it looks like the judges have so much fun — like the contestants."
Vergara will be joining AGT's show host Terry Crews as well as judges Simon Cowell, Howie Mandel and Heidi Klum, who will be making her grand return after taking a season off.
The women will replace Gabrielle Union and Julianne Hough. Union's exit sparked controversy after a Variety report claimed Union's contract was not renewed following the actress' complaints about an incident involving a racist joke and comments from showrunners that her hairstyles were "too black."
New format
Like many live shows, AGT has had to pivot to work-from-home. Instead of filming in the talent show's Pasadena Civic Auditorium location in California, a portion of Season 15 will air live via web video. Contestants acts will likely be pre-recorded, but the judges will critique and comment on acts through live video feeds.
However, AGT was able to film some early audition episodes of the season before lockdown restrictions interrupted filming. So viewers will get to see the judges bang their golden buzzers in a few episodes before they break out whatever crafty item they've come up with to reject a contestant from their homes.
The 15th season of America's Got Talent premieres on NBC on Tuesday at 8 p.m. ET.