America's Gun Violence Epidemic: Mass Shootings Getting Deadlier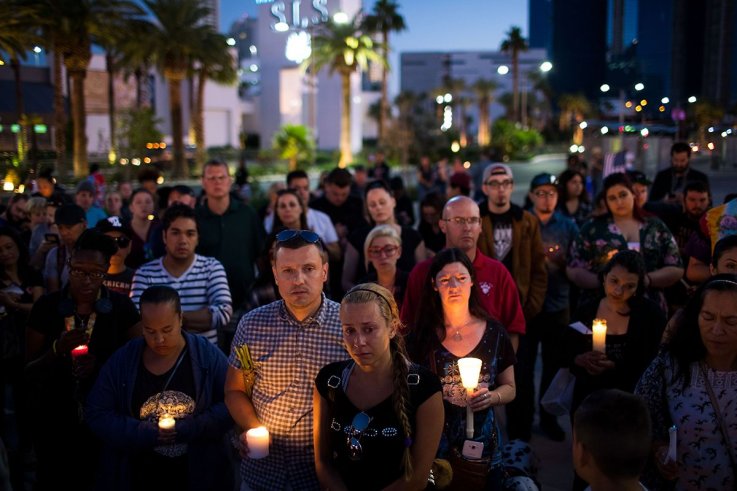 It's been 12 months since 64-year-old Stephen Paddock opened fire on a crowd at the Las Vegas Route 91 Harvest festival, killing 58 people and injuring hundreds more, in the worst mass shooting on U.S. soil in modern history.
The massacre's horrific violence shocked the nation, but it was part of a wider trend. According to data from Stanford University's Mass Shootings in America project, deaths from mass shootings, defined as the firearm-enabled murder of four or more people at once, are on the rise.
Throughout the 1970s, mass shootings were a rare occurrence. They became more frequent in the 1980s and over the last decade have become deadlier, claiming far more lives.
Unless the death toll reaches double digits, shootings are common enough to pass without much media attention. In 2015, The Washington Post reported that there was a shooting for every day of the year.
As gun violence rises, so does support for gun control. Polling company Gallup found that people who felt that laws regarding the sale of firearms should be made stricter rose from 47 percent in 2014 to 67 percent in 2018.
However, gun reform law changes face strong opposition. The National Rifle Association (NRA) increased the amount it spent on lobbying from $3.19m in 2016, to $5.12m in 2017—an increase of 60 percent.
We've listed the worst shootings in America since 1949, when a WWII veteran, Howard Unruh, shot his neighbors during what became known as the "Walk of Death."
Unruh's actions are generally regarded as the first modern American mass shooting, although it should be noted that hundreds of African-American and Native American people were murdered with guns en masse during the previous centuries.
The list reflects the increasing deadliness of mass shootings; the five most deadly took place from 2007 onwards. The most recent, the Santa Fe High School shooting, took place in May of this year, suggesting this wave of violence looks far from dying down.