America's Healthiest (and Least Healthy) States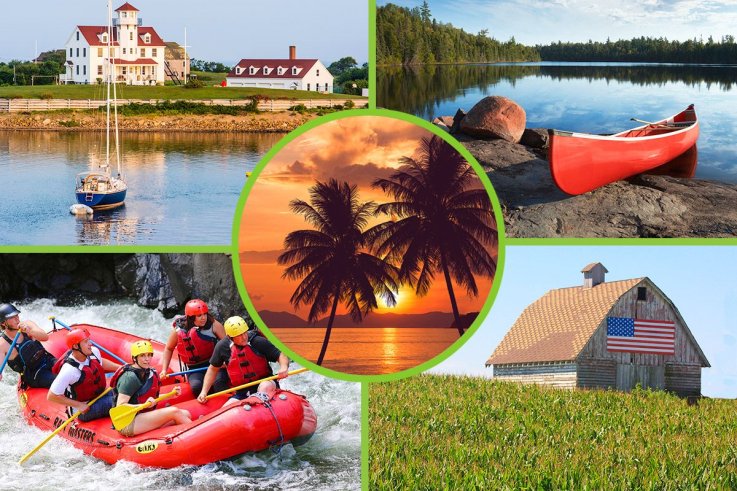 A number of well-known factors influence health levels, from smoking to obesity and exposure to pollution. But there is another factor that could affect your health—where you live.
The United Health Foundation has released their annual overview of the United State's health, state by state. America's Health Rankings Annual Report found that Louisiana has overtaken Mississippi to become the nation's unhealthiest state.
They found Louisiana has the highest prevalence of children in poverty, at 28 percent, along with high levels of smoking, obesity and mental health issues.
Read more: U.S. States with Highest and Lowest Levels of Excessive Drinking
The report is built upon the World Health Organization's definition of health, which they say is "complete physical, mental and social well-being and not merely the absence of disease or infirmity." They looked at four categories of health determinants—behaviors, community and environment, policy and clinical care.
They found that the least healthy states were concentrated in the south. These states tended to rank particularly poorly in the "behavior" category, indicating that unhealthy lifestyles are partly to blame.
In contrast, northern and coastal cities tended to have the best health. The biggest improver since the report began in 1990 was New York, which has risen from 40th place to 10th. Vermont, Maryland and California each rose more than 10 places, while Wisconsin, Oklahoma and Kansas all fell down the rankings.
The healthiest state has been at number one for four of the past five years, pushing last year's winner into second place. The top state has low obesity, smoking rates and air pollution, although problems with excessive drinking and diabetes remain.
At a national level, the report found mixed results. While child poverty and air pollution in the U.S. are both on the decrease, obesity prevalence exceeds 30 percent of the adult population for the first time in the report's 29-year history. Drug deaths increased a massive 25 percent since 2015, and suicide and mental health problems are also on the rise.
Using the United Health Foundation's data, these are the 50 U.S. states ranked from the least to the most healthy.