America's New Sweetheart Is Chloe Kim—Whose Korean Parents Might Not Even Have Been Allowed Into This Country Under Trump's Immigration Rules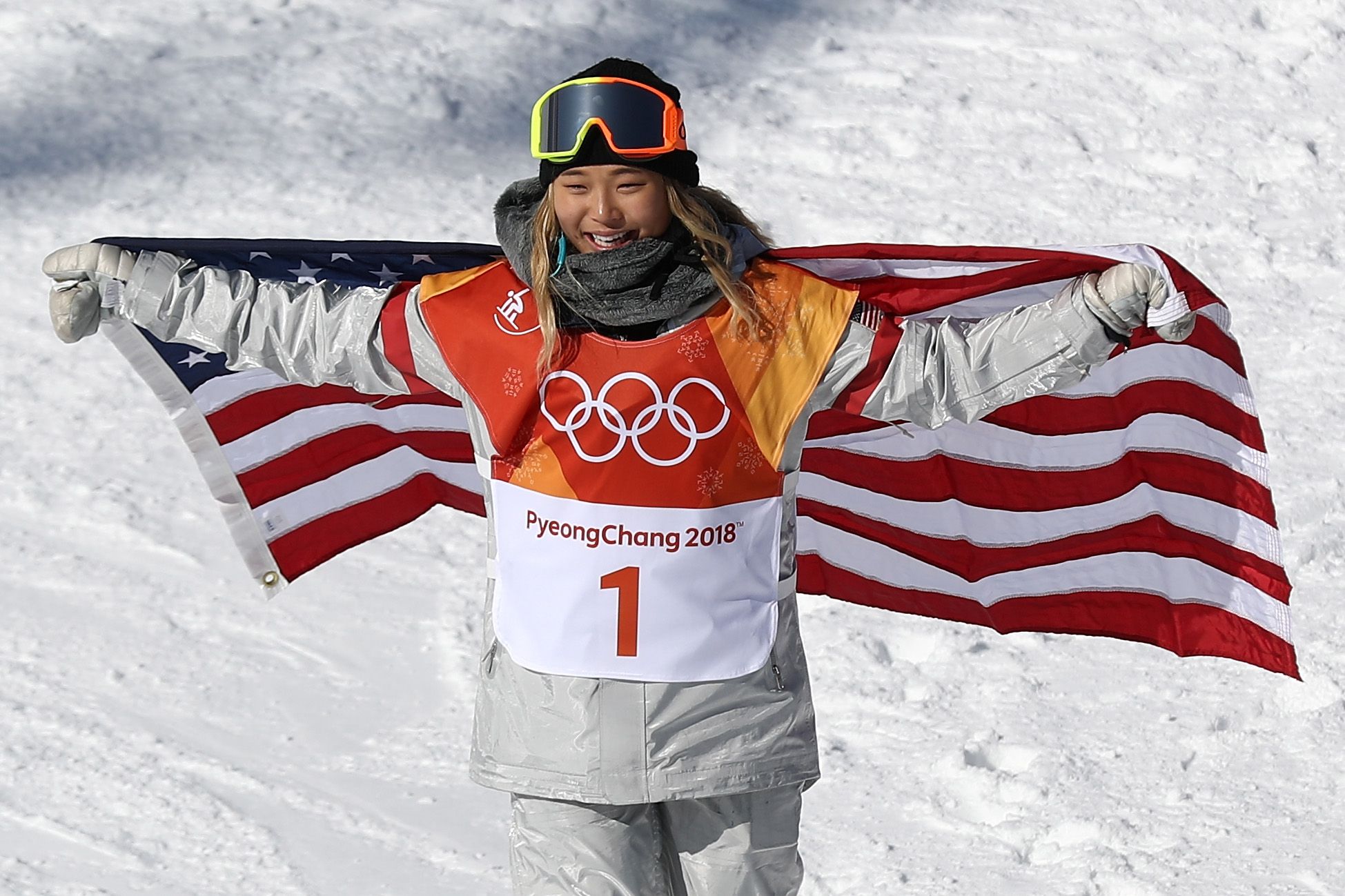 Seventeen-year-old Chloe Kim made headlines on Tuesday after she won gold at the 2018 Winter Olympics in the women's snowboard halfpipe final with three incredible runs. And her devoted father has also found himself in the spotlight after his daughter's spectacular show.
Jong Jin Kim watched from the grandstand at the base of the halfpipe with a sign that read "Go Chloe!" while shouting "American dream!" as his daughter made history.
Jong Jin Kim was an immigrant from South Korea who arrived in South Carolina in 1982 with just $800 to his name, reported CNN. His first job in America was a dishwasher at a fast-food restaurant before he graduated to cashier at a liquor store.
But had Kim's family attempted to enter the U.S. under the administration of President Donald Trump, it is uncertain whether they would have been permitted.
During his January 31 State of the Union speech, Trump urged Congress to pass legislation that promotes "merit-based immigration," describing it as a system that "admits people who are skilled, who want to work, who will contribute to our society."
A merit-based immigration system would prioritize highly-skilled workers who have degrees over their low-skilled counterparts.
Last week, the White House released a statement that insisted that "the influx of low-skilled labor into the U.S. has put a strain on public resources and burdened American taxpayers."
The statement added: "Our immigration system's prioritization of family relations over merit, education level, or skill has allowed a wave of low-skilled labor into our country."
Chloe Kim's father only attended higher education after working a series of jobs in the U.S., eventually enrolling at El Camino College where he studied engineering.
"When I came to the United States, this was my American hope. Now, this is my American dream," Jong Jin Kim told reporters in Pyeongchang of his daughter's Olympic victory, reported Bleacher Report.
He added in Korean: "I just want [Chloe] to study hard. She's got to go have a good experience in college. I just hope she lives as a happy girl. I just wish she was a little nicer to me! She's such a teenage girl."
According to CNN, Jong Jin Kim abandoned his engineering job a decade ago in order to free up time to support Chloe's snowboarding dreams. He would drive his daughter five-and-a-half hours from their La Palma, California, home to Mammoth Mountain for training.
"My dad has definitely sacrificed a lot for me and I don't know if I could do it, if I was in his shoes," Kim said, reported Reuters. "Leaving your life behind and chasing this dream because your kid is passionate about this sport. I think today I did it for my family and I am so grateful to them."